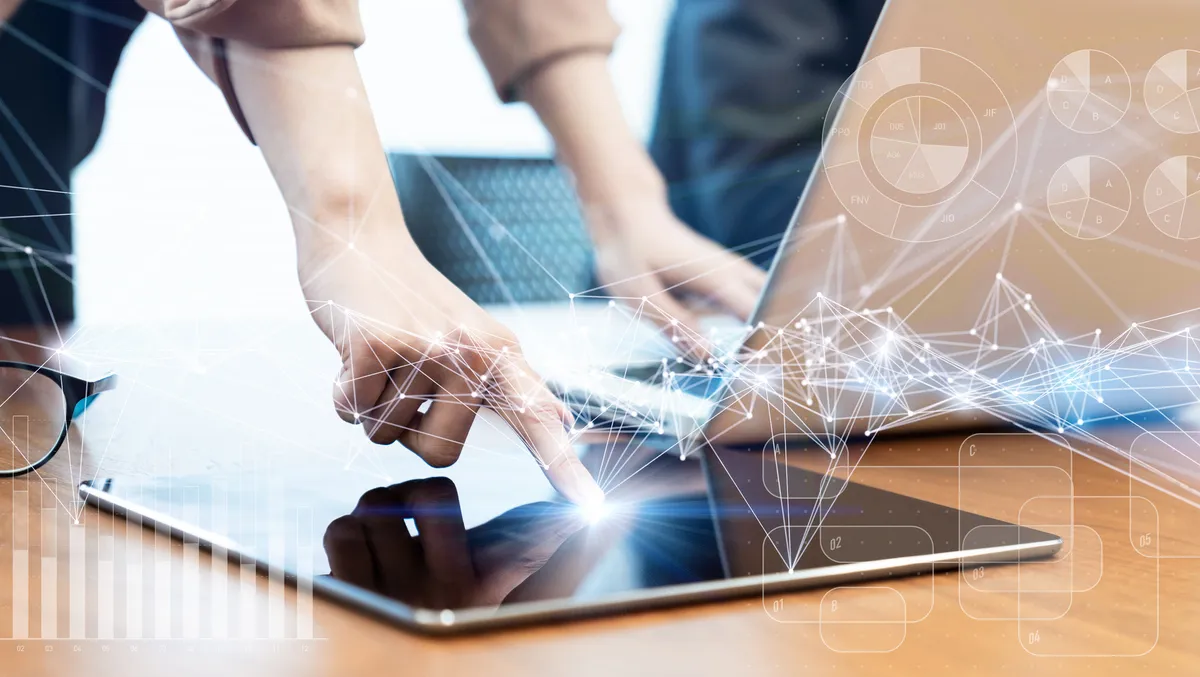 Ricoh partners with Powell to aid digital workplace adoption
Ricoh, a provider of smart workplace technology, has announced a new strategic partnership with the SaaS solution provider for Microsoft 365, Powell Software, whereby Ricoh will distribute and deploy the Powell Software suite of digital workplace solutions in Australia. Through this collaboration, Ricoh aims to enhance its ability to provide innovative, modern workplace solutions to its clients, helping them to stay ahead in today's rapidly evolving business environment.
"In today's hybrid work environment, it's more important than ever that employee engagement and collaboration is placed at the forefront of any digital workplace platform," says Tina Economou, general manager of sales and marketing at Ricoh Australia. "Ricoh and Powell Software have partnered to provide a secure digital workplace platform and the associated expertise required to achieve better communication, engaged employees, enhanced collaboration, and an environment to foster teamwork culture."
Built on the powerful and secure Microsoft 365 and SharePoint technologies, Powell Software's digital workplace solutions empower more than 400 companies and over 1.5 million users worldwide, enabling hybrid workforces to be more productive and engaging from anywhere through desktop, mobile, or Teams.
Powell Software helps companies using Microsoft 365 in two ways.
First is Powell Intranet, which enhances corporate culture by keeping employees engaged, informed, and connected with a superior user experience through a customised SharePoint-supported intranet.
Second, is Powell Teams, a governance and security tool for Microsoft Teams that addresses the need for governance in response to the surge in Teams usage and the desire to centralise Microsoft 365 applications for streamlined business processes.
By combining Ricoh's comprehensive expertise in designing, integrating, and supporting enhanced employee experiences with Powell Software's cutting-edge, Microsoft-based digital workplace solutions, the partnership aims to accelerate the adoption of Powell Software's range of solutions in Australia, providing customers with an exceptional digital workplace experience.
"We believe that our partnership with Ricoh Australia represents a unique opportunity to revolutionise the way companies operate in the digital age," says Pierre Delage, Australia country manager at Powell Software.
"By combining our cutting-edge digital workplace solutions with Ricoh's expertise in designing and supporting enhanced employee experiences, we are committed to delivering a seamless digital transformation journey for businesses across Australia. We're excited to work with Ricoh to enable modern and collaborative work environments that enhance employee experience, communication, and productivity, ultimately driving business success and growth."
Powell Software partners guide customers through their digital transformation journey, supporting end-user organisations with consultation and design, project implementation, change management, and configuration.
"At the forefront of Microsoft 365 and SharePoint technologies, the Powell suite offers solutions that revolutionise collaboration, communication, and productivity among teams. Powell Software places the user experience at the centre of its strategy and approach, and supports its users in their daily operations through new generations of digital workplaces. The Microsoft Gold Partner is now present in Europe, North America, Asia Pacific, and the Middle East to be closer to its customers and partners," concludes Delage.