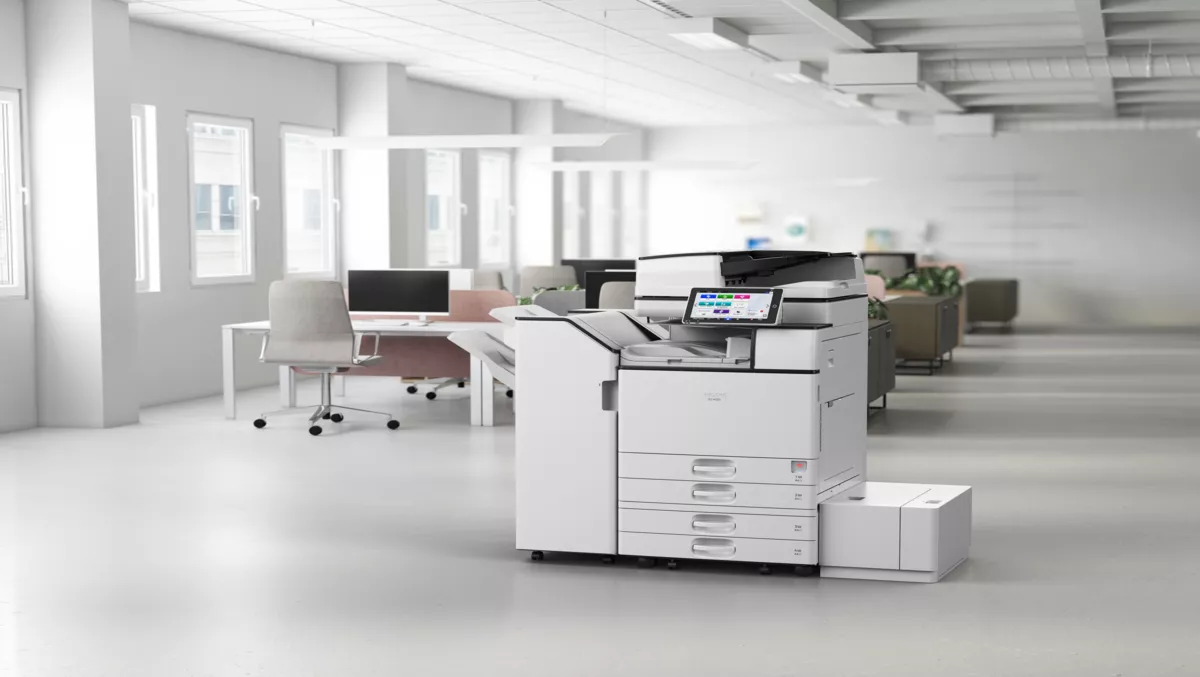 RICOH Australia announces new IM 4000 A3 printer for SMBs
FYI, this story is more than a year old
RICOH has announced the launch of its new IM 4000 A3 Monochrome Black and White Printer for the Australian SMB Market.
The new multifunction printer will add to the company's growing portfolio of products suited for the SBM market, adding to the IM 3000 and IM 6000 models which launched last year.
The company says that the IM 3000, IM 4000 and IM 6000 series MFPs offer SMB level performance with improvements in speed, reliability, and output quality for better business solutions.
In terms of specifications, the IM 3000 prints up to 30 ppm while the IM 4000 prints up to 40ppm and the IM 60000 up to 60 ppm.
All three models also feature the latest generation GWNX controller, which provides several enhancements over the previous range.
This will provide businesses with enhanced services such as a faster duplex scan speed of up to 240ipm and improved high compression PDF performance.
The addition of a 10.1 Smart Operation Panel also promotes further connectivity and responsiveness when using remote functionality.
An internal multi-folding unit also takes the manual work out of folding leaflets. Along with a choice of paper options and additional paper capacity, users don't need to refill the paper trays as often and can carry out business tasks more efficiently.
Security is also a key consideration in the new offerings, with Transport Layer Security (TLS) 1.3 ensuring better encryption protocols for sensitive data.
In addition, the new devices support RICOH'S Dynamic Workplace Intelligence innovation platforms. RICOH Always Current Technology (v2.0) enables customers to keep their MFPs up to date with periodic features and security updates as they become available.
Smart integration and support features will also allow RICOH experts to access the device to quickly help remedy any problems or concerns, with cloud service features helping create better productivity channels.
"With work styles and technology evolving so rapidly, customers expect devices that are agile and ready to meet their ever-changing business needs," says RICOH Australia assistant product manager Sul Koralege.
"These new devices enable users to work faster with improvements in reliability and usability while at the same time, they are more efficient and align effectively to meet the workflow and security demands of the modern workplace."
Koralege says that RICOH is excited to see the positive impact the new technology will have on businesses in Australia.
"We look forward to seeing the positive impact which these devices will have in Australian businesses."