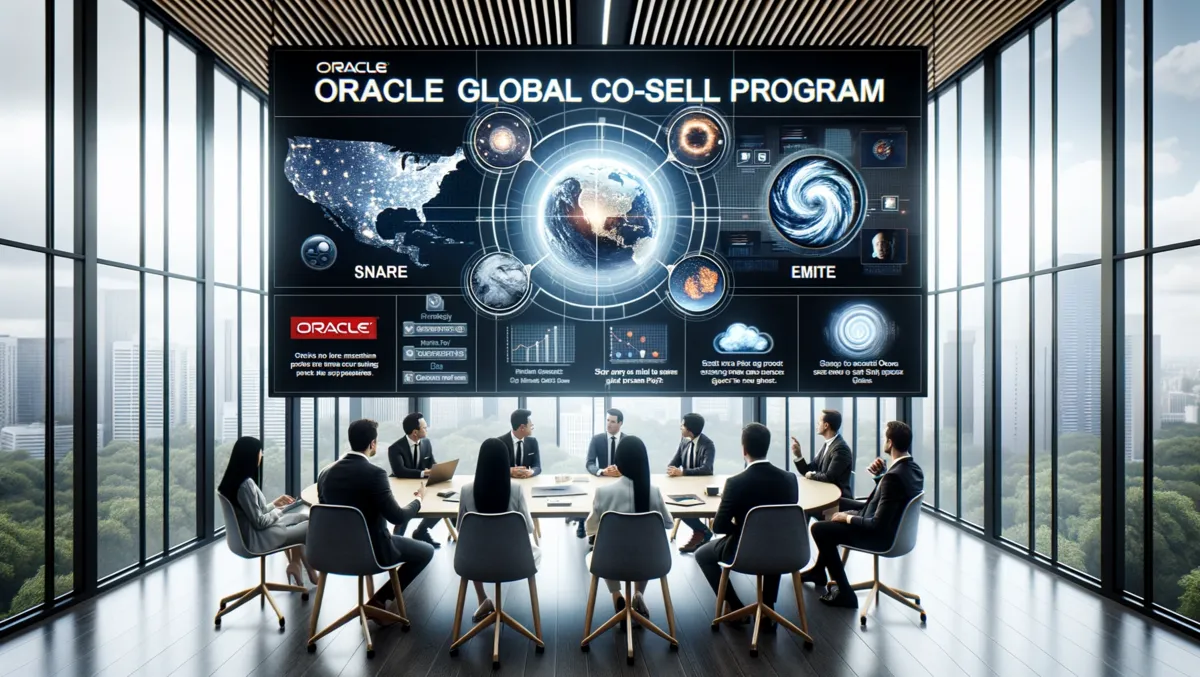 Prophecy and Oracle partner to co-sell Snare and eMite
Prophecy and Oracle have partnered to jointly market and co-sell Prophecy's two lead products, Snare and eMite, hosted on Oracle Cloud Infrastructure (OCI).
OCI is a deep and broad platform of public cloud services enabling Oracle customers to build and run a wide range of applications in a scalable, secure, available and high-performance environment.
Prophecy was selected as one of five independent software vendors (ISVs) from the APAC region chosen for Oracle's Global Co-Sell Program.
This program provides financial incentives to global Oracle sales teams for promoting the ISV solution to their local accounts and partners. It also provides Prophecy with privileged access to more than 430,000 Oracle customers, 3,000 Cloud Platform Sales Reps, 2,000 Enterprise Cloud Architects and 20,000 systems integrators (SIs) globally.
Being part of Oracle's Co-Sell program will also offer Prophecy opportunities to engage in joint go-to-market and joint sales campaigns with Oracle teams, thus accelerating Prophecy's business development in various markets globally.
Joint customers of Oracle and Prophecy can expect to benefit from the Company's innovative business software solutions combined with OCI's high-performance and security-first architecture for single and multi-cloud deployments.
Brad Thomas, CEO of Prophecy International Holdings, says: "We are delighted to partner with Oracle to co-sell eMite and Snare to Oracle's customer base and expand the existing global footprint of Prophecy's portfolio."
"Oracle is a world-leading cloud vendor that shares our commitment to delivering value, performance, flexibility and security."
"Our partnership with Oracle will therefore make it simple to deploy Snare and eMite in a scalable fashion within customers' single or multi-cloud environments."
"We are excited to work with Oracle to deliver the business intelligence and cybersecurity solutions that our shared customers demand."
"We expect this partnership to bring new revenue opportunities to Prophecy and form an important pillar of our ongoing partner-led growth strategy," says Thomas.
eMite is Prophecy's full-featured SaaS-based analytics platform targeted at the Customer Experience (CX) market. eMite helps customers understand their CX operations and customers, empowering them to optimise their operations and provide differentiated service by breaking down data silos and making all CX data available for analysis, visualisation and reporting as needed.
Moreover, Snare is Prophecy's suite of security monitoring tools that provide critical government-recommended or mandated security controls, including cyber threat detection, security information and event management (SIEM), alerting, forensics and centralised log management.
OCI provides a cloud infrastructure with built-in, always-on security that helps deliver compliance with rigorous security protocols and operations. It also includes performance and reliability with flexible options to help customers meet their unique business needs, whether on-premises or in the public cloud, using multiple cloud vendors or a combination.
By running on OCI, Prophecy assures Snare and eMite will directly offer their best-in-class security and customer analytics outcomes to OCI users.
Hwa Cheong Wong, Head of APAC ISV Business, Oracle, says: "We are pleased to partner with Prophecy and look forward to welcoming Snare and eMite into Oracle's Global Co-Sell Program."
"Selling Prophecy's leading business intelligence software products on OCI will provide our joint enterprise and government customers with a powerful set of solutions to enhance their customer analytics and help to secure their data assets."
Prophecy supports organisations across various end markets, including the Banking and Finance, Energy, Oil and Gas, Health, Retail and Technology sectors, State and Federal Governments and Military and Defence agencies.
With Prophecy now an Oracle PartnerNetwork (OPN) member, customers can learn more about the Company's products via the Oracle Cloud Marketplace.