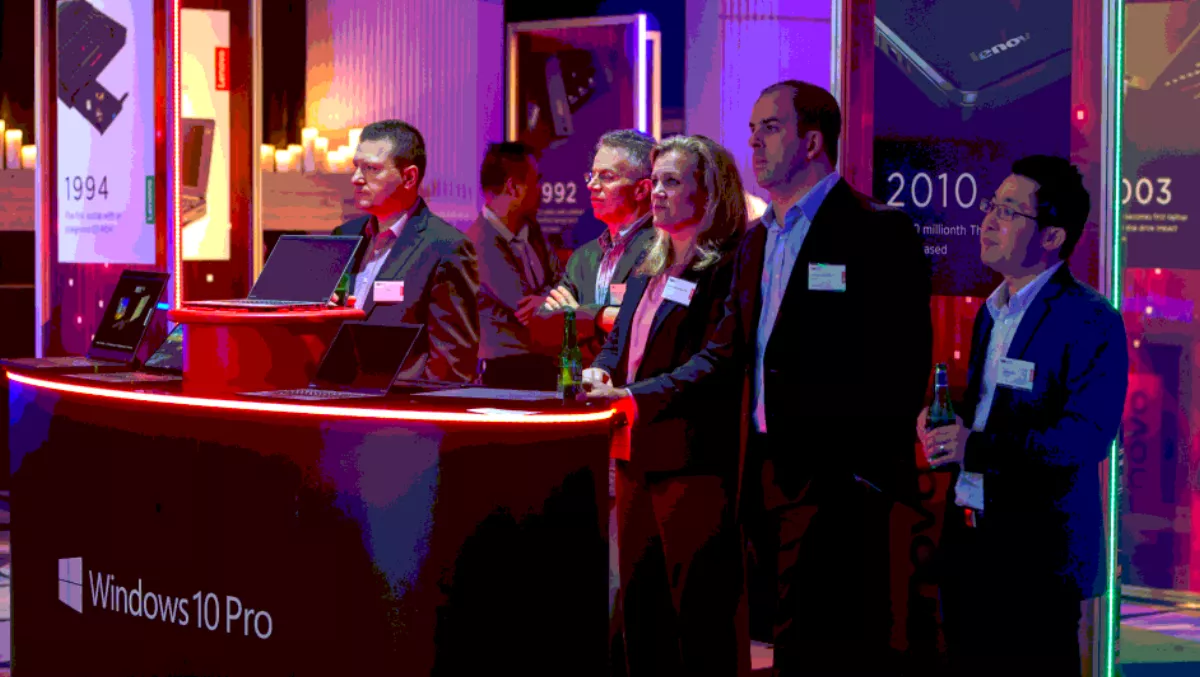 Photo gallery: Lenovo and channel celebrate 25 years of ThinkPad
FYI, this story is more than a year old
Australian channel partners turned out at the Ivy in Sydney yesterday as Lenovo celebrated 25 years of ThinkPad.
The event saw Kevin Beck, Lenovo Customer Centers senior worldwide competitive analyst recounting key moments from ThinkPad's history.
"From helping explorers reach Earth's remotest places to supporting dozens of missions into space, providing Stephen Hawking with a voice and facilitating countless businesses to grow – these are just some of the stories in which ThinkPad has assisted some of the world's foremost minds to break boundaries," Beck says.
Designed by Richard Sapper and engineered in the Yamto Labs in Japan, the ThinkPad was inspired by the traditional Japanese bento box.
The original ThinkPad 700C was announced on 05 October 1992 and within a couple of months had won more than 300 awards, Lenovo says.
As to the future, Bech says the designers and engineers behind ThinkPad remain 'purpose driven in their quest to continually reimagine mobile computing while preservingthe original concept'.
"From the original 700C to the latest X1 Series, ThinkPad has proven it can enable business transformation and offer customers uncompromised mobility," he says.
"Our team of engineers imagine a future world where ThinkPad creates new segments and further enriches user experiences as technology becomes more embedded in our lives.