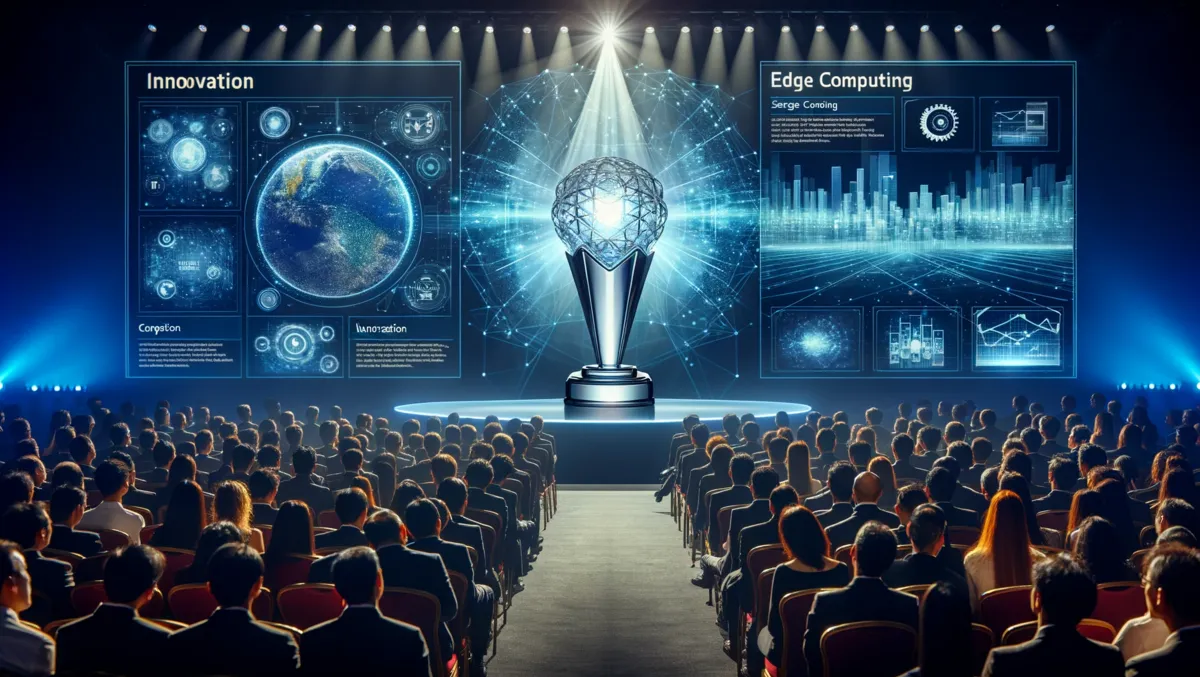 Pearcey Foundation announces 2023 National Awards recipients
Tue, 31st Oct 2023
By Sean Mitchell, Publisher
The Pearcey Foundation recently revealed the recipients of its esteemed 2023 National Awards during a gala dinner in Sydney. The individual award, the Pearcey Medal, recognises outstanding achievements and contributions to the development and growth of the Australian ICT industry and has been awarded annually since 1998.
This year marks a special occasion for the Pearcey Foundation as it celebrates 25 years of presenting the Pearcey Medal, along with the 25th anniversary of the passing of Australian ICT pioneer Dr Trevor Pearcey. As the Pearcey Foundation chair, Wayne Fitzsimmons OAM, highlighted, The 2023 Pearcey Medal was jointly given to David and Aidan Tudehope, founders of Macquarie Technology Group. They were deemed worthy recipients for their revolutionary work with technology, business models and disruption of the telecommunications monopoly. Their extension into associated technology services and products for consumers in Australia and across Asia, alongside their customer-focused ethos and community engagement in the past 30 years, was praised by past medal recipients.
The Tudehope brothers set up Macquarie Technology Group in 1992. Operating as Macquarie Telecom initially, it evolved into a comprehensive carrier, providing voice, mobile, data networks and managed hosting solutions for corporate and government users in Australia and across Asia. This recognised industry success was not only limited to the Pearcey Medal; the Macquarie Telecom Group was named the Data Centre Service Provider of the Year in 2013 by Frost & Sullivan, and earned Gold at the 2014 National Customer Service Council Excellence Awards.
As well as being recognised as Pearcey Medallists, David and Aidan Tudehope joined Professor Jean Armstrong and Richard White as this year's inductees into the Pearcey Hall of Fame. Regarded expert in high-speed data transmission and digital communication, Professor Jean Armstrong's research on orthogonal frequency division multiplexing resulted in commercialised patents and spearheaded this world-leading technology in Australia. Richard White created WiseTech Global, a globally renowned logistics company that effectively manages the challenges of overseeing goods and information across supply chains.
The praiseworthy acknowledgment of the Pearcey Hall of Fame and Pearcey Medal are recognised as industry honours and decided each year by peers in a national vote. Fitzsimmons OAM dubbed them as 'player's player awards of our ICT industry' and commended this year's inductees for their lifetime achievements, as well as their innovative and pioneering contributions to their respective fields.
The 2023 Pearcey National Entrepreneur Award was awarded to Didier Elzinga, founder and CEO of Culture Amp. Elzinga accepted the award via video due to travel constraints. The National Award brings one of the State Pearcey winners to the fore for their inspirational leadership, innovation, impact, scale and global recognition. Particularly noted was the significant success of Culture Amp's large-scale software platform now used by 6,500 customers, which covers 25 million employees.
Commending Elzinga's award, Rick Harvey, the national judging coordinator of the Pearcey Foundation, praised him as a fine example of an Australian entrepreneur who has built a notably successful and significant global software company over more than a decade and serves as a great representative of the 2023 Pearcey State Entrepreneurs for their risk-taking, influence and motivation.