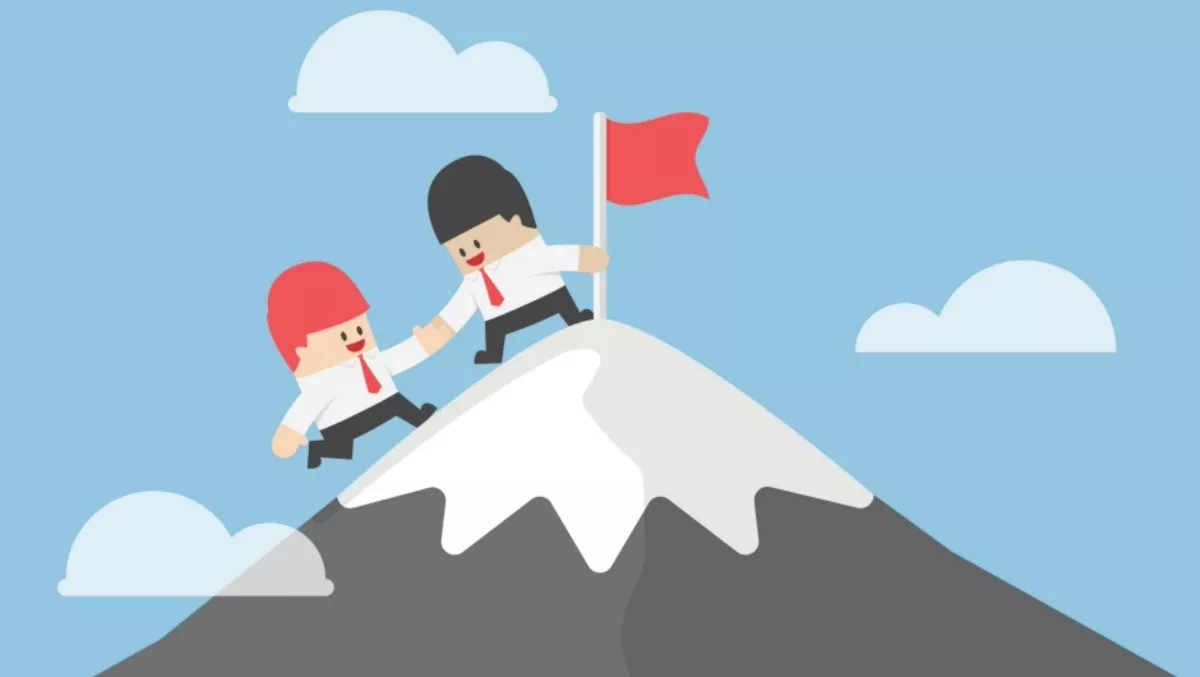 Partnership opportunities with one of the pioneers of antivirus protection
Wed, 4th May 2016
FYI, this story is more than a year old
By Ashton Young, Editor
ESET began life as a pioneer of antivirus protection, creating award-winning threat-detection software. If you don't believe it, Lukas Raska, ESET COO for the APAC, recommends having a gander on Wikipedia.
ESET's security solutions are now allowing businesses and consumers in more than 180 countries to make the most of the digital world. They established their Australian office in late 2013, becoming the sole entity that distributes their product in February 2015.
"We were represented by a distributor from around 2002, so the product has been available in Australia since then," Raska says. "We don't sell to end users, we still rely heavily on the channel. The only difference is we are here in the country and in a better position to support our partners, as we've created a partner program which is very competitive, providing some of the best margins and support on the market.
Raska affirms that within the APAC market, Australia is undoubtedly one of the most important and also the main reason why they set up an office in the country.
"APAC is a very diverse region so you really need to understand each market specifics and the stages of development," Raska says. "The APAC has everything – it is impossible to apply a one-size-fits-all strategy, but Australia is a very developed market with a bright future in terms of endpoint security.
Raska says there are many trends emerging in the industry, with most of the talk surrounding the cloud, but it's the growing awareness around Internet security that is causing the biggest change.
"The nice thing about the business that we're in is that more and more people are realising how important security is to their business," Raska says. "The level of education that we and our competing vendors had to provide even just 10 years ago to our customers was substantially more, because so many people believed that computer viruses were not a big issue and that they were safe.
Just recently ESET were able to detect a banking Trojan that was spreading on Android devices and affecting the entire industry in Australia. There was a lot of publicity around it, and with cases like that the general population - even people who aren't IT savvy - become more mindful of the threats surrounding the digital world.
"They know it's not something to be taken lightly," Raska says. "What it means for the business is that more and more people realise that they need to be not just protected, but protected in the best possible way. What we've seen as a trend is that people are willing to spend more money on the more premium versions of our products to have a complete security suite and be protected from all possible angles.
What Raska likes best about ESET, (he admits this is also why he partly joined the company a few years ago), is that it isn't just a corporate, faceless conglomerate. It is a privately-owned company and has a proven track record. And the company's motto? To make sure that they do everything to ensure they are here in full strength at least 20 years from now.
"So many other companies go by the quarter and their mantra is all about the financial results throughout the year – this doesn't happen at ESET," Raska says. "We think extremely long-term and this is good news for channel partners that work with us, as our success is their success. I believe that every channel partner around the world, doesn't matter what segment, is after long-term stability, and that is what we offer.
And in terms of future business, Raska has a few points to conclude.
"Don't be afraid to call us," Raska says. "Ask for a demo. Ask for a free NFR licence to test the product. We are here to serve and help you be successful in your business. Test us – you won't regret it.