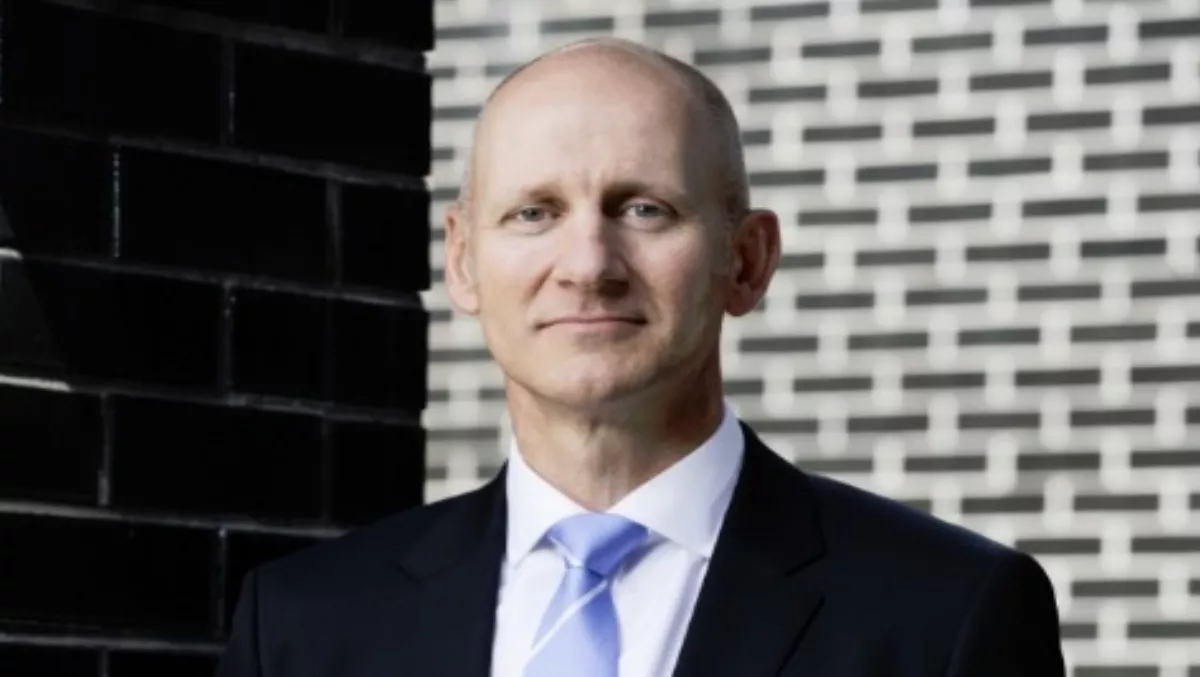 Panasonic putting customers first in new channel push
FYI, this story is more than a year old
Jason Coleman, the director of the Business Systems Group at Panasonic Australia is responsible for a broad spectrum of B2B solutions that are sold through channel partners and value added resellers. For him, moving from a product-focussed channel to a customer first model has delivered some solid growth.
"One of my challenges has been trying to find a way to knit these things together. A lot of these products we've got, which have been quite siloed in the past, actually work and integrate nicely together. There are some trends that go right across the board of several products at once".
"The move from analogue to IP and digital is driving a change to security products. No longer is the CCTV camera there for loss prevention or public safety only, it now goes on the network and there are these analytics, software that lets you get some marketing benefits. There's heat-mapping, facial recognition - that trend is coming along".
That integration across product sets is delivering new opportunities for Panasonic's partners and resellers. The integration of different point solutions using IP networks allows connections between systems. For example, improved cameras can easily broadcast images to ruggedised tablets. Analytics tools can review images and data from multiple sources and deliver to dynamically to commercial displays that are designed to operate in harsh environments.
These solutions have applications in mining, warehouses, retail stores and many other places according to Coleman but this shift to digital technologies is not without challenges.
"In the past, we've had the approach where it's been a product-down into distribution model. But we've changed over the last 18 months or so to being a customer first model. That sounds a bit like a motherhood statement but it's not. We're getting to expand into system integrators and dealers, touching into the end users as well, collaborating with them."
Panasonic recently launched a partner program that delivers the "right level", according to Coleman, of sales and technical support. This will encourage new dealers and integrators with closer ties to end users to work with Panasonic.
Amongst the challenges is teaching resellers and integrators about what is possible now that previously disparate systems can work together.
"Any chance we can get to the right industry vertical expo and tech forums - we're going that. Working with the partner community, we've opened this to having a partner portal where we collaborate more. There are very few, if any, partners that can do the entire end-to-end solution. It's going to require having multiple points in the overall solution. The challenge is to get each piece of the puzzle together, get them to understand that they are part of a solution and then collaborate".
Coleman noted even Panasonic can't deliver everything for customers. Although they have considerable expertise and knowledge they know they will need several parties to deliver an entire solution.
"While the customer might like to have 'one chin to punch' we know we have to knit this together," he says. "This is the key to our customer first approach. Our aim is to get closer and closer to the customer".
Although some resellers and partners have been concerned that Panasonic would start to engage customers directly, Coleman says that's not part of the strategy as they don't have the desire or capability to do that.
Panasonic, as an engineering and product focussed maker of hardware, is working hard to push the 'customer first' ethos into business units. Sop, while factories producing CCTV cameras and Toughbooks operate independently Coleman is investing in people with the skills to bring those different platforms together to create integrated solutions for customers.
"We invested in a CRM system, salesforce.com, that takes a customer in a vertical look. We've spread our resources out, into all the major states to work with integrators and dealers to get to end-users. We've formed a group that doesn't look at a specific product but looks at the end-to-end solution across the board - a horizontal approach".
Those changes have paid off with Coleman telling us his business unit has grown 29% with an increase in headcount.
Channel partners are also benefiting with a new program launched for security product resellers and integrators. This leverages the investment in salesforce.com. This works bilaterally with Panasonic sharing information with the channel and also being able to take feedback from the market back to the factories and engineers creating new products.
Related stories
Top stories