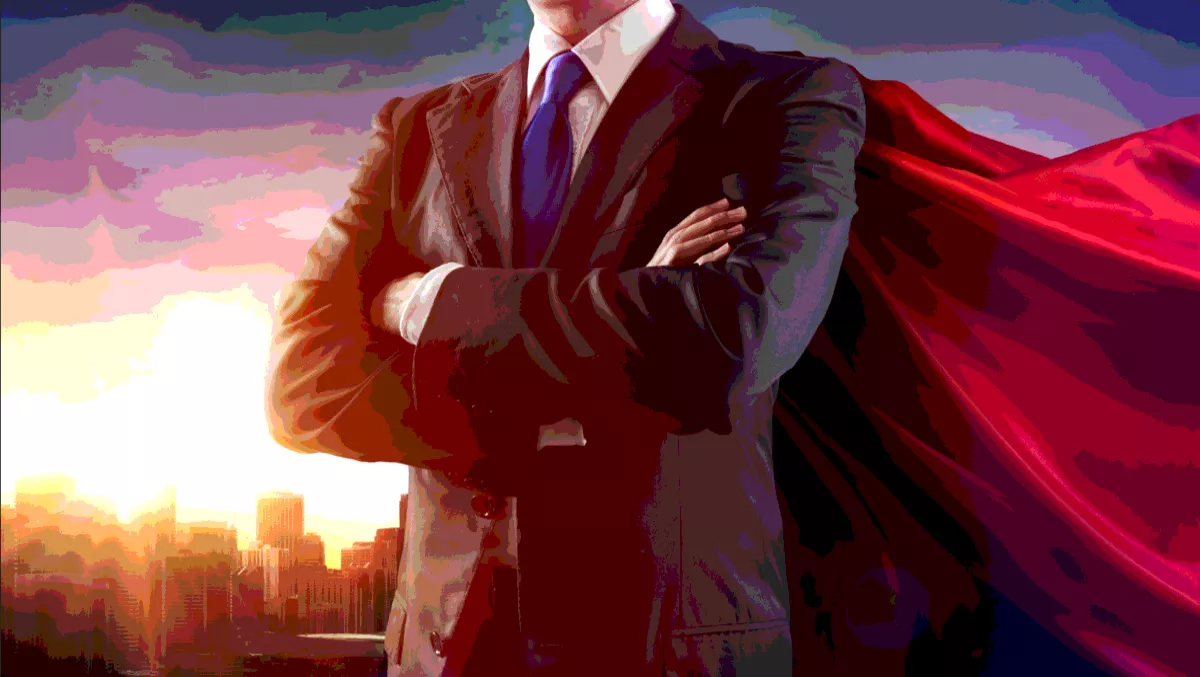 Nutanix directors forecast changes in tech and the channel for ANZ
FYI, this story is more than a year old
It's only mid-January and already we have been privy to a number of mergers, acquisitions, appointments, investments and security breaches – among others.
Nutanix got two members from their leadership team to come up with predictions for what lies ahead this year in Australia, New Zealand and the whole of Asia Pacific – check them out below.
Jacob Pereira, channel director of Asia at Nutanix
Continued shift away from the public cloud
The world and the channel have finally woken up to the fact that public cloud is not a one-way street. Organisations are actively reversing their investment in the cloud, and while it still continues to grow broadly, more and more businesses are moving select workloads over to public and keeping the rest on-premises. That will be the go-to option for a lot of businesses in 2018, and I wouldn't be surprised to see more big moves away from public cloud altogether.
Channel partners can benefit from this shift – many have already built up their public cloud offerings and are experienced in on-premises enterprise cloud too. It's about marrying these two now, and being a partner who can help guide customers towards the right mix to suit their businesses.
Security
We're seeing increasing concerns around security from our partners and customers. The widespread coverage and increasingly negative impact from security and data breaches are making businesses question more and more if they have the right IT environment in place to keep them safe from attack, and mandatory breach disclosure notification set to come in February has put the entire area of security into sharp focus.
The public cloud comes into focus here too – one of the chief concerns customers have is around security and public cloud. There is an increasing appetite to regain control of security on-premises, particularly with concerns around data sovereignty.
Carlo Nizeti, systems engineering director at Nutanix
IoT – beyond the buzzword into AI and Machine learning
After all the hype, 2018 is the year we'll see IoT (finally) come to fruition. To date we've seen plenty of the groundwork being laid – heavy investment in data analytics for example – but this year we'll really start to see that marry with AI and machine learning to produce some real IoT results.
I think the area of personalised marketing is really going to ramp up – we already get the push notifications, suggestions on what to eat when you go in or near a café for example, but with machine learning and AI the accuracy and understanding of what we as consumers want.
There are considerable privacy concerns here – people need to be aware that their personal information is a commodity that is being sold on a daily basis. We're being tracked and traced and marketed to all the time, privacy is fading fast.
On the other hand, we need to be recognise the benefits this tech can bring – think of cameras in an oval scanning faces and alerting authorities if a known terrorist walks in. Think about going to see your optometrist. They see about 10 sets of eyes today, maybe they've seen tens of thousands over a career, but their memory of each experience isn't going to be crystal clear. Now think about a machine that can instantly compare your eyes to a database of millions, learning a new trick each time it does. Innovations like these will bring huge societal benefits.
Blockchain – we're not quite there yet
I've seen lots of hype and predictions around blockchain technology disrupting everything we do, but I don't think we're quite there yet.
The bizarre proliferation of bitcoin and other fast-growing cryptocurrencies has made a lot of people look under the hood and consider what else the underlying technology holding the whole thing can do, but I think it's early days for blockchain being a true disruptive force outside of cryptocurrency trading.
It's coming though, I think in about 18 months we'll have a clearer view of some new really impactful uses of blockchain, but it's too soon to know where just yet.
Can we even accurately predict anymore?
It's an ironic prediction, but I predict we won't be able to predict accurately anymore. Technology is just changing too fast. Looking 12 months into the future, it's getting harder and harder to see what the landscape will look like.
Predictions used to be – see this brick-sized phone here? One day, it will be the size of a paperclip and be more efficient than ever. Moore's law is no longer a concept we can use to make predictions about what's coming in the next year, and certainly not further into the future than that.