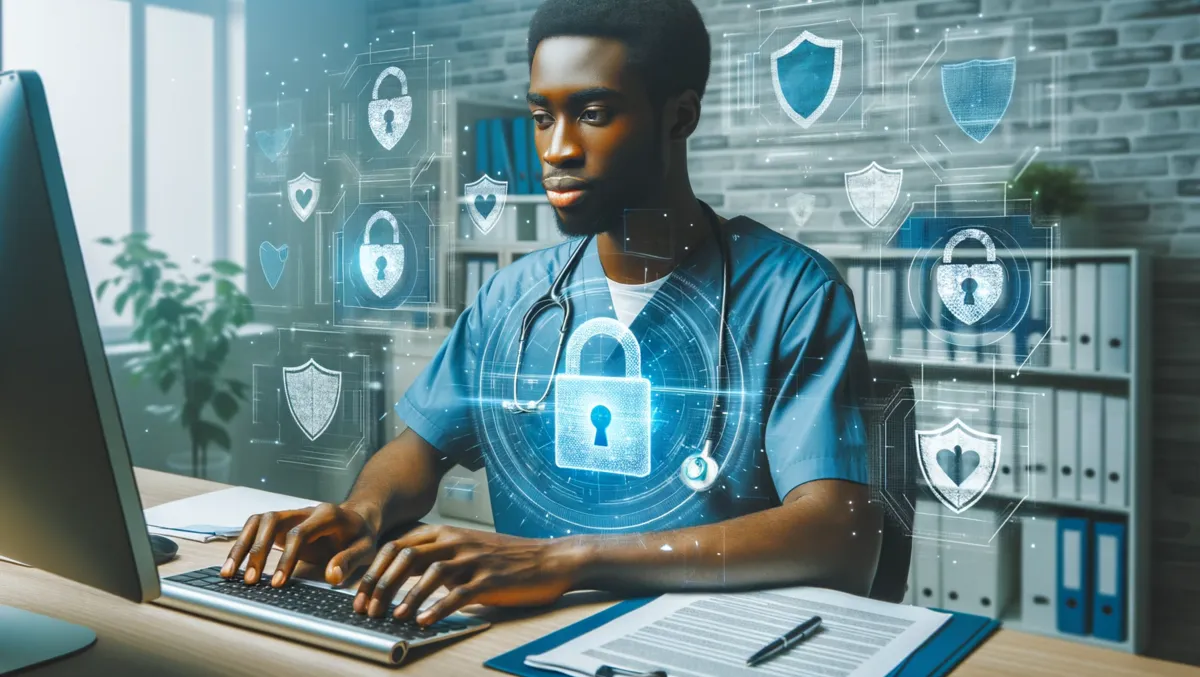 Now is the time for self-healing systems in healthcare
Wed, 25th Oct 2023
Geopolitical tensions, disruptions in global markets, and the rapid advancement of emerging technologies have sent shockwaves across the world, elevating security concerns to the forefront for governments worldwide.
In Australia, in response to several significant and highly publicised cyberattacks, the Federal Government acted. Just months after the first of these attacks, plans were unveiled for the development of the 2023-2030 Australian Cyber Security Strategy. This comprehensive strategy will be designed to propel the nation towards the ambitious goal of becoming the most cyber-secure nation globally by 2030.
Underscoring the gravity of the situation, The Hon.Clare O'Neil, the Minister for Home Affairs and Cyber Security, emphasised that the strategy marks a pivotal turning point for Australia, bringing about a step-change that will enhance the country's ability to withstand cyber threats and effectively manage the repercussions of cyber incidents.
Unfortunately, cybercriminals prey on industries that handle sensitive and valuable data viewing them as lucrative targets for attacks. The healthcare sector is a prime example, storing vast amounts of private information about individuals, ranging from personal details to diagnoses and health records.
The recent attack on one of our health insurance providers highlights the imperative for the sector to remain vigilant. This attack compromised the personal details of nearly 10 million people, including medical claims data and medical records. As one of the country's largest data breaches, it serves as a stark reminder of the necessity for cyber resilience.
It's not only customers or patients who are at risk. Businesses also face potential monetary losses in the form of fines or ransom payments, along with reputational damage, when the media and public become aware of an attack. Such breaches not only cause widespread disruption but also lead to stress and anxiety for those whose private information is stolen.
Consequently, organisations are now reviewing their security practices to ensure the implantation of robust and resilient security strategies.
The complex ecosystem
The healthcare sector not only houses a vast amount of public information but also faces an increasing threat as it undergoes digital transformations and relies more heavily on technology and data to enhance operations, alleviate stress on medical professionals, and deliver world-class services to patients.
With the constant access to patients' files and the sharing of information among departments and external entities, determining who can access what and when is no longer a straightforward task. This complexity is compounded by the proliferation of digital tools.
Technology is facilitating improved communication among healthcare professionals, making patient access to needed care more efficient. For instance, devices, wearables, and apps can enable remote patient monitoring and automatic data exchange. Additionally, AI is playing an ever-growing role in analysing large volumes of complex information expediting disease detection. To accomplish these tasks effectively, large amounts of data must be stored and made accessible, making it an enticing target for cybercriminals.
Technology is helping health and care professionals communicate better and provide patients with access to the care they need more efficiently. For example, devices, wearables and apps can support remote monitoring for patients and automatically exchange information. Additionally, AI is increasingly being used to analyse large quantities of complex information for purposes such as speeding up the detection of diseases. For this to be done effectively, large amounts of data must be
stored and accessible, acting as an attractive opportunity for cybercriminals.
Advice for healthcare
For the healthcare sector to maximise the benefits of technology while minimising the worry of breaching regulations or putting data at risk, stringent cyber protections must be considered and implemented to protect both patient and organisation.
Businesses must ensure a high level of security hygiene for their endpoints, especially considering the rapid proliferation of devices within the healthcare sector. The task of monitoring these devices has become increasingly challenging, so it is imperative to prioritise knowing their precise locations and keeping them up to date. The complexity arising from variations in devices, operating system versions, and combinations of applications across all devices poses a significant challenge in addressing prevailing cyber threats.
Absolute Software's research, for example, reveals that healthcare organisations are nearly two months behind – 57 days – in deploying the latest patches to Windows 10 devices. Additionally, almost 10% have an encryption application that is missing or not working as intended. These types of cyber hygiene challenges put sensitive data at enormous risk.
As such, establishing a clear understanding of who accesses the data becomes paramount. Often overlooked, achieving visibility across all endpoints is essential. Regularly monitoring access and developing systems for continuous background authentication can guarantee that only authorised individuals access information. This should be the cornerstone of any security strategy. If an unauthorised person gains access and compromises data, it is crucial to have security procedures in place to react promptly and protect the data.
Fortunately, technology exists that can monitor device and application behaviour and respond to unexpected circumstances, ensuring the security of devices and the safety of valuable data.
Resilient zero-trust
Visibility, control, and self-healing capabilities across endpoints should now be the top priority for all healthcare organisations seeking to safeguard both themselves and their patients' data. Given the complex landscape within the industry, achieving zero risk is nearly impossible. Therefore, the goal should be to establish a comprehensive plan and maintain continuous endpoint analysis to identify risks and quickly address them.
Investing in technology that offers visibility and insights, along with the ability to track devices, monitor applications, and assess their health while continuously evaluating the risks they face, is vital.
When devices are compromised, self-healing technology can deactivate user access, push updates, and repair or reinstall critical controls if necessary. This can all occur without the need for human intervention, providing a more efficient and immediate response to threats and reducing the chances of a successful breach.
The healthcare sector faces an escalating cyber threat, necessitating a revised approach to security. As the digital landscape evolves, so must our cyber strategies and technologies to safeguard patient data, prevent organisational disruptions, and assure the integrity of our health systems.