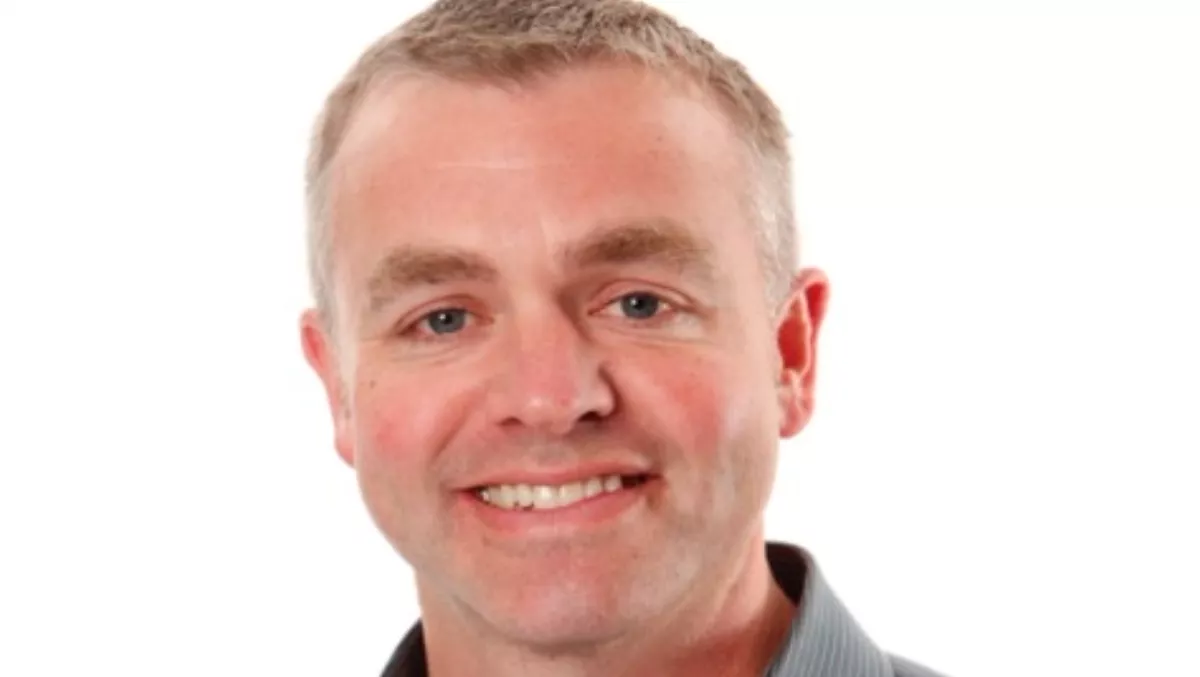 Nintex boosts channel with senior appointments
FYI, this story is more than a year old
Recent changes at Nintex, a developer of workflow and forms solutions for enterprises, have resulted in the hiring of Josh Waldo as the vice president of channels and strategy. Waldo comes from Microsoft where he was the senior director for cloud partner strategy and director of SMB customer and solution partner marketing.
"I am heading up the partner strategy and operations, the channel programs and core initiatives, recruitment of new partners across solution providers, technology partners, and training partners, as well as demand generation programs for these partners. Through my global experience at Microsoft where I led Cloud Partner Strategy and the partner profitability and partner cloud transformation initiatives in the Worldwide Partner Group, I had the opportunity to work with partners and vendors across the globe," Waldo told us in an exclusive interview.
Waldo says Nintex is making significant new investments in their channel programs, resources, and demand generation that will benefit their partner network. Recent investments made by TA Associates and Updata Partners in March 2013 have injected cash into the business. He noted that even though there have been a number of significant senior management appointments at Nintex, the company's founders remain on the executive and are very much involved in key decisions and the business' strategy.
With the channel, Waldo says "As we have become a much more global company now with 5K+ customers across 90+ countries, localized in 22 different languages, and with a powerful network of 1K+ partners, we are ramping up the team from our global HQ in Seattle WA to take our global channel model to the next level".
The channel team at Nintex now includes it includes a new director of partner programs, a new director of partner enablement, a technology partner program manager, three new field partner marketing managers, and two directors of strategic alliances in both EMEA (Europe, the Middle East and Africa) and the US.
Although the channel program will be run from the US, Waldo has been a frequent visitor to Australia. Nintex recently moved to new, larger offices in Melbourne signaling their intent to continue to be have strong local presence.
"Australia is a key market not only in APAC, but in the globe. It is a progressive and unique market, which is ripe for workflow and forms automation across cloud, hybrid, and mobile deployment models. Australia, its culture, and core values are embedded in the company roots and it will always be a core market for us," he says.
Locally, Nintex has a team in the Melbourne office, lead by a vice president for partner sales, with a broader team distributed around the Asia Pacific region.
Although there have been some significant changes in the company, Waldo says the local channel strategy is similar to the global strategy.
"We will continue to boost revenue and growth in the region through our very strong local partner ecosystem of solution providers - VARs and SIs - as well as partner closely with Microsoft to drive both the hybrid and cloud strategies for Nintex on O365, Azure, and in hybrid deployments, increasing the utilization and consumption of both on premise and cloud investments by Australian customers".
Nintex's core products, focused on workflow and forms management, offers the company several different options in its offering to costumers.
"For a partner, it's as much a billable service opportunity as it's a software licensing opportunity. Nintex is really a platform for a partner to make money in a multitude of different ways. For us, it's a solution partner play".
Nintex's partner ecosystem cover the full gamut from system integrators and value added resellers through to training partners that offer customised modules to other partners and customers.
The company doesn't currently have a traditional tiered channel partner program but is moving towards the introduction of one.
"That is something we're developing and the reason it's coming is that we're hitting a maturity level in our partner program where we have a number of partners, as you have in any channel, that are driving the majority of your business," says Waldo.
However, Waldo noted that every tier of the partner program is important, as even partners with lower volumes can be important in drawing strategic clients. And that by building the model correctly, Nintex wants to deliver a "path to profitability" for all their partners, regardless of their size.
Related stories
Top stories