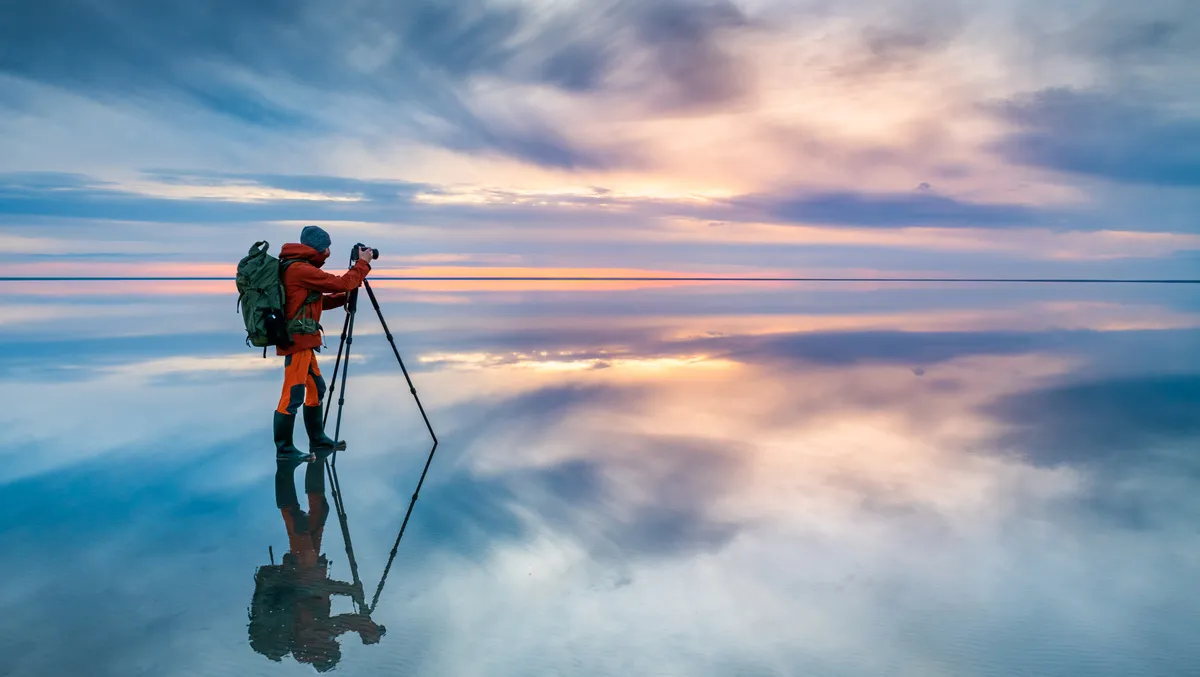 Nikon launches super-telephoto NIKKOR Z 600mm f/6.3 VR S lens
Nikon, a renowned name in the world of photography, has introduced its latest addition to the NIKKOR Z S-Line series, the NIKKOR Z 600mm f/6.3 VR S super-telephoto prime lens. This new lens combines innovation, portability, and exceptional optical performance to cater to photographers and videographers seeking to capture distant subjects with ease.
The NIKKOR Z 600mm f/6.3 VR S lens is designed to revolutionize the way you capture moments, offering unmatched portability without compromising on performance. John Young, General Manager of International Marketing, International Business Division of the Imaging Group, Nikon Australia, stated, "Whether you're shooting wildlife, sports, or action, this lens is the perfect companion to capturing dynamic moments with ease."
One of the standout features of this lens is its impressive focal length of 600mm, providing users with the ability to capture subjects from an extremely long distance. This lens is a hundred millimeters longer than its predecessor, the AF-S NIKKOR 500mm F/5.6E PF ED VR, making it a go-to choice when dealing with inaccessible or easily spooked subjects.
Moreover, the NIKKOR Z 600mm f/6.3 VR S is the lightest lens in its class, weighing approximately 1,390 g (excluding the tripod collar) and measuring 278mm in length. This reduction in weight, 115 g lighter than its predecessor, helps reduce fatigue during transportation and shooting, making it an ideal partner for wildlife expeditions and sports events. Its design also places the lens' center of gravity closer to the body side, enhancing stability during handheld shooting.
In terms of optical performance, this lens doesn't disappoint. It features a Phase Fresnel (PF) lens element that contributes to a smaller size and weight while maintaining superior rendering capabilities. This innovation allows users to capture delicate details, such as feathers on a bird, even from a distance. The lens also employs Nano Crystal Coat to effectively reduce ghost and flare effects, resulting in clear and vibrant images.
For those interested in video recording, the NIKKOR Z 600mm f/6.3 VR S offers a Vibration Reduction (VR) effect of up to 5.5 stops under NORMAL mode. This ensures that both stills and videos come out sharp and clear, even when capturing fast-moving subjects like flying birds. The VR SPORT mode provides stable EVF viewing when panning and tracking, making it an excellent choice for continuous burst high-speed shooting.
Operability and reliability are also key aspects of this lens. It features a fluorine coat for superior anti-fouling performance, repelling dust and dirt for easy maintenance during unpredictable weather changes. Non-slip rubber is applied to high-touch areas, ensuring a secure grip during operation. The inclusion of LFn2 and L-Fn buttons allows users to customize their preferred functions for quick access.
For those who enjoy video recording, the NIKKOR Z 600mm f/6.3 VR S offers a smooth, stable aperture, minimal operation noise, and a click-less control ring, ensuring a seamless experience.
In conclusion, Nikon's NIKKOR Z 600mm f/6.3 VR S is a versatile lens that brings together portability, optical excellence, and reliability. It is a valuable addition to any photographer or videographer's kit, enabling them to capture stunning images and videos of distant subjects with ease. For more information, visit Nikon's official website.