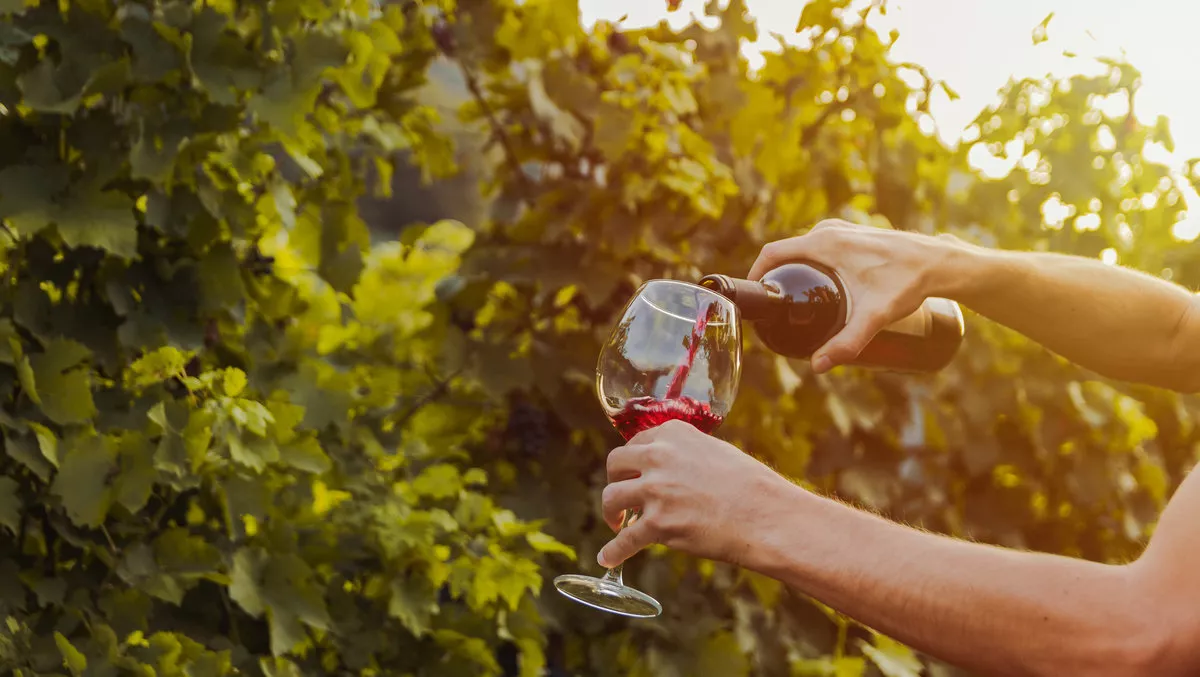 New DXC Tech solution provides 'grape-to-glass' tracking
FYI, this story is more than a year old
DXC Technology has announced DXC Red Beverage 4.0, the only enterprise-grade, preconfigured grape-to-glass technology solution for winemaking in the world, powered by Oracle Cloud.
The new offering recognises the competitiveness of the beverage industry and the need for an integrated cloud-based enterprise resource planning (ERP) and supply chain solution.
DXC Red Beverage 4.0, part of DXC Red Rock's Red Solutions, is optimised to provide the capabilities that wine and beverage companies require today, including the ability to closely monitor and manage growers and supply chains, along with functionality to capture, manage and retain recipes.
Functions such as process maps, integrations, data migrations, mobile apps, forms, reports, legislative requirements and master data are factored in to give organisations maximum ERP agility and capability while minimising costs.
"Through our experience in the industry with multiple wineries and Oracle solutions, we found companies with costly, on-premise legacy ERP systems were being left behind and those adopting flexible ERP solutions that enable collaboration and innovation were emerging as market leaders," says DXC Red Rock practice director Richard James.
"To bridge the gap, we created a unique solution in Red Beverage 4.0, which provides immediate access to a host of enhanced ERP functionalities on Oracle Cloud and improves information sharing and decision making across the organisation."
As a ready-to-go solution, DXC Red Beverage 4.0 implementations typically take less than half the time of traditional ERP system implementations with all the benefits of a cloud-based solution.
"It's amazing having instant access to all the data for the end-to-end winemaking process in one integrated system," says Aterra Wines Canada operations and winemaking senior vice president Paul Kassebaum.
"Previously, this would take many people days to provide a consolidated view of the information, pulling data from separate ERP and wine systems."
DXC Red Rock, a Platinum level member of Oracle PartnerNetwork, is the largest independent provider of Oracle consulting and Managed Services in Australia and New Zealand.
Red Rock provides dynamic technology leadership in delivering Oracle Cloud solutions, with a full continuum of services around Oracle's integrated suite of applications, platform services and engineered systems.
"The close working relationship between Oracle and DXC Red Rock continues to go from strength to strength, and we are delighted to see DXC Red Rock commit to delivering increased levels of innovation to customers with Oracle Cloud," says Oracle Australia and New Zealand alliance and channels general manager Robert Gosling.
"Its focus on delivering customer-centric, out of the box, industry solutions has resulted in Oracle recognising DXC Red Rock as a leading Oracle PartnerNetwork member in Australia and New Zealand. DXC Red Beverage 4.0 is now integrated with Oracle Cloud, leveraging Oracle Cloud Applications and Oracle Cloud Platform to deliver a unique fit-for-industry solution, enabling customers to focus on their business."
Related stories
Top stories