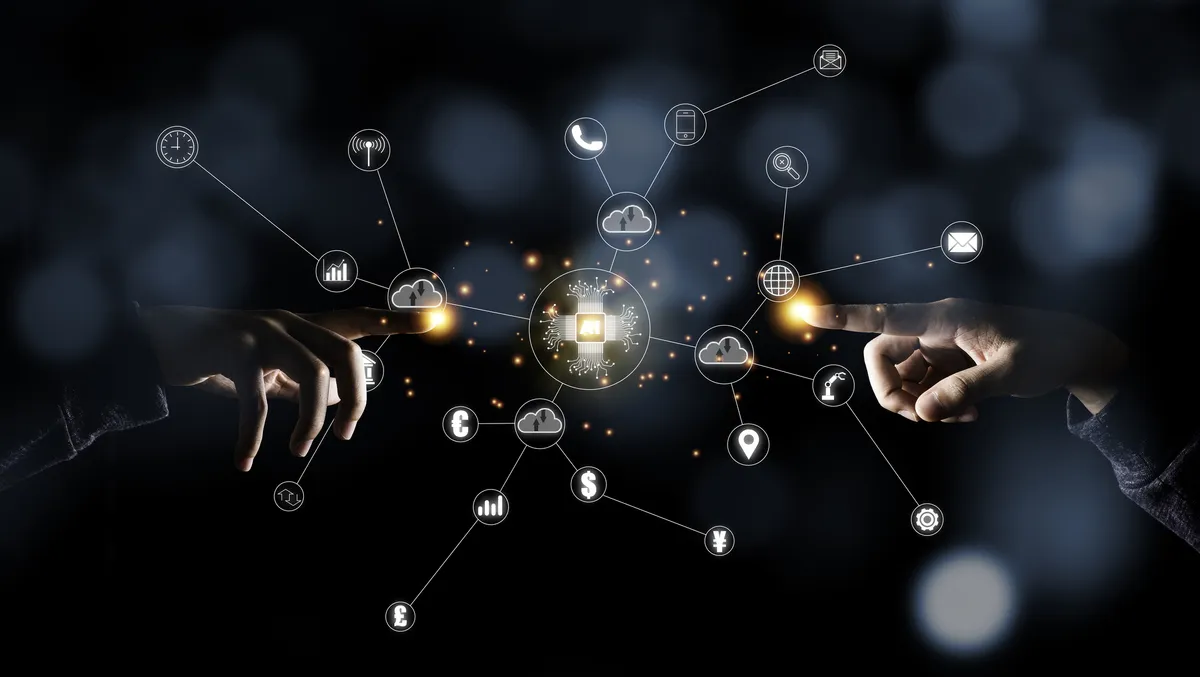 Network automation market set to surge over the next decade
The global network automation market is to reach US$34.8 billion over the next decade, according to new forecasts from Future Market Insights.
The market is assessed to be US$4.4 billion for 2023, and is likely to progress at a CAGR of 23% from 2023 to 2033.
The market is expected to see rapid expansion, due to rising connected device usage, the emergence of hybrid workspaces, and 5G-driven applications.
Moreover, it is projected that an increasing focus on using network virtualisation may accelerate network automation market growth. The usage of network automation-enabled services across new industries and sectors, including BFSI, manufacturing, and retail, is favouring market growth.
The United States is the leading region in the adoption of network automation solutions and services. The country contributed nearly 30% of the global revenue. India and China are the two remarkably growing economies for the network automation market in the Asia Pacific region.
Until 2022 and the preceding years, the network automation solution segment dominated the market with a 70% revenue share. However, the services segment is picking up rapidly and is estimated to progress at a rate of 25.5% during the forecast years.
The on-premises segment for the deployment of network automation held a market share of 55% in the year 2022. Meanwhile, the deployment of cloud network automation solutions is getting rapidly popular and is expected to register a CAGR of 25% through 2033.
Based on different network types, the virtual network segment is projected to grow at an annual average rate of 24%. Meanwhile, the hybrid network segment is anticipated to follow closely with an annual growth rate of 23.5%.
Anuta Networks, IBM Corporation, VMware, Juniper Networks, Cisco Systems Inc., and Fortinet, Inc. are a few well-known industry participants. These firms are working together with telecom providers, advertising, and local players to outperform their rivals and take a big chunk of the market.
The Unified Functional Testing (UFT) platform is a single collection of network solutions. It is created to lessen the time and complexity of automated functional testing procedures. In July 2020, this portfolio received extended support from Micro Focus for the integration of Artificial intelligence.
Juniper Networks Inc. combined its JUNOS-based data-centre networking platform with Apstra's network automation projects in the year 2021. The automation platforms of Apstra are based on an agile, multi-user architecture. As this partnership gets deeper towards autonomous networks powered by AI, the unified platform might help them optimise their business processes.
To help Chief Information Officers automate IT processes for increased resilience and cheaper costs, IBM released a new Al & intelligent network automation in May 2020. The new IBM Watson AlOps product leverages artificial intelligence. To simplify how businesses identify, analyse, and react to IT abnormalities on a real-time basis.
To provide sophisticated network automation open source, Juniper Networks, and Anuta Networks teamed up in June 2020. The Anuta ATOM framework is now included in Juniper's current line of automation tools. This already includes Juniper HealthBot, Juniper NorthStar, and Junos Telemetry.
Hewlett Packard Corporation and OPTAGE, which is a Japanese telecommunications company teamed up in January 2022. The capacity of its HPE 5G Core Stack for its local networks to satisfy corporate customer expectations for diverse end users has been assessed by OPTAGE.