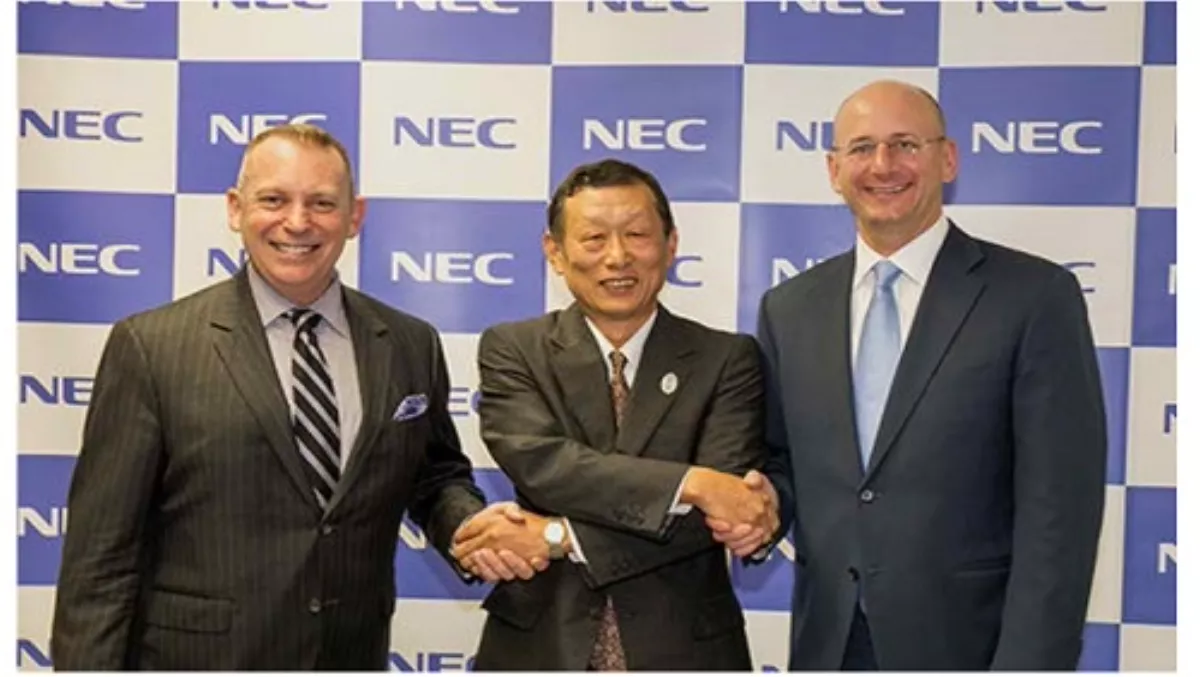 NEC, SMUD and SpaceTime announce new partnership to drive innovation
FYI, this story is more than a year old
NEC, SMUD and SpaceTime Insight have entered a new co-innovation business model and started offering smart energy solutions for electric power companies.
The three companies first began their partnership in 2015 and since then have been been collaborating in co-innovation, development and commercialization of smart energy technologies and services targeting electric customers in Japan, Asia Pacific and the US market.
According to the group, the partnership revolves around the strength that each company brings to the table – NEC's advanced technology capabilities and business experience in IT system development for Japanese electric power companies, SMUD's expertise in public power electric utility operations, customer service, innovation and environmental leadership, and SpaceTime's analytics and visualization application package.
"By combining the technology and expertise of leaders in three industries, we're providing a suite of solutions that will immediately be best in class," says SMUD CEO and general manager, Arlen Orchard.
"We're confident this new partnership will provide a very valuable service to electric power providers throughout the world."
Initially, the partnership will be utilized to offer electric power providers in Japan an advanced asset analytics solution to enable power providers to achieve higher levels of operational efficiency.
Additionally, the group asserts, they will also be able to offer emerging retail energy providers bundled smart energy products, services and solutions that give customers more control over their energy use and more opportunities to save money.
"Machine learning and advanced analytics, driven by the data supplied by IoT applications, are changing the way industries run their operations," says Rob Schilling, CEO of SpaceTime Insight.
"Our analytics, informed by SMUD's deep experience and embedded in NEC solutions, will drive the next generation of solutions for the global utility sector."
In the later stages, the partnership will expand its reach to provide services to businesses throughout Asia Pacific and other global markets.
The three companies will work together on the development of new technologies that are expected to drive multiple operational efficiencies and optimize business model transformations for electric power companies throughout the world.
"Through this innovative partnership, combining NEC's advanced ICT technology, SMUD's energy business know-how and SpaceTime's proven analytic and visualization application, NEC can provide new smart energy solutions for electric power companies and realize our vision of creating new social value," says Kazuhiro Takada, Executive Vice President of NEC."
Related stories
Top stories