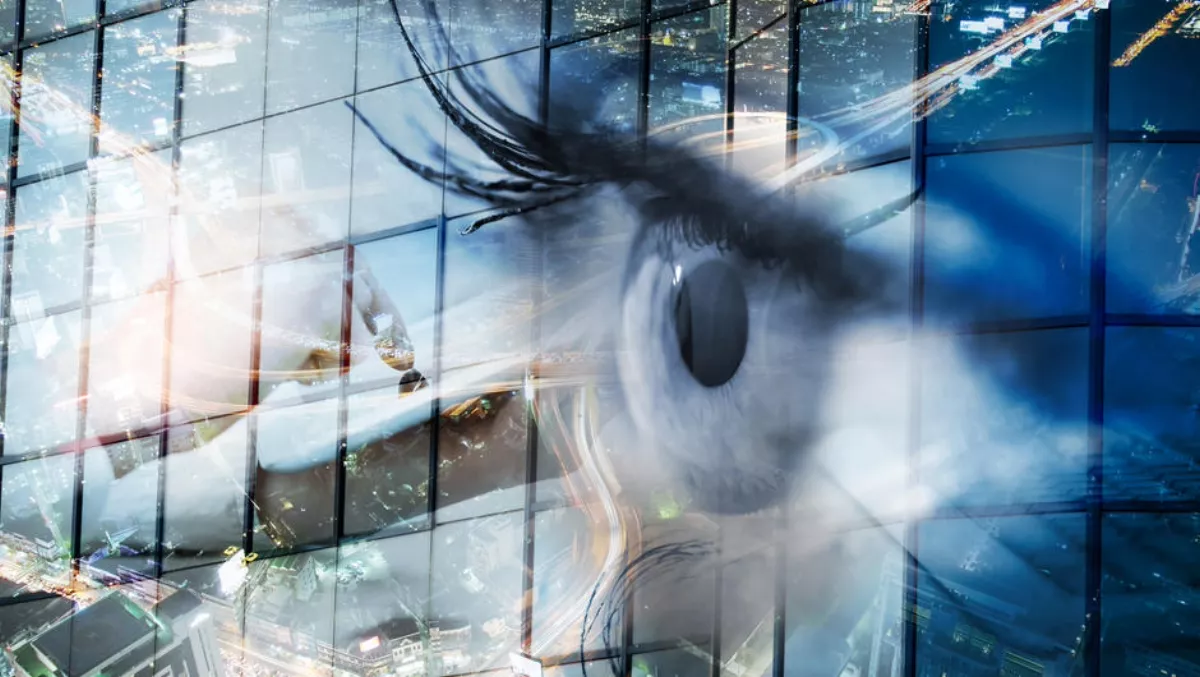 Milestone Systems predict the future of the surveillance industry - 7 key trends
FYI, this story is more than a year old
Opportunities around surveillance technologies are certainly evolving as cameras and sensors become more advanced and comprehensively linked together, with things like IoT, big data and automation driving a multitude of varying surveillance use cases.
One company that has seen the industry evolve is Milestone Systems, who has been one of the active driving forces of the industry through its open source VMS platform, amongst other aspects of its portfolio.
Milestone works together with its channel partners who develop and deliver solutions using their technology, and thus has a comprehensive view of how the market has evolved - both in a technological sense and for the people involved.
We sat down with Milestone APJ regional vice president Benjamin Low and CTO Bjørn Skou Eilertsen, who talked us through seven of the key ways the market will evolve this year and beyond.
There will be a continuation of the 'exploding opportunity' around IoT
Eilertsen says he is excited about an 'exploding opportunity' in the IoT sphere when it comes to surveillance, to the extent where all devices will be connected and supplying useful data sets.
"The aggregation around IoT is very exciting. It's really influenced by other industries as well but the fact that all devices will be connected to a system presents an expanding opportunity for connecting different types of streams. We've been working with the video data set for quite some time and it's been a notion of one or two sites, and that is really going to explode now to be very large connected systems," Eilertsen says.
"We're starting to see clients that used to have two or three hundred cameras suddenly expand that number to 5000 cameras, and there are clients with sets of 1000's of connected cameras with sensors in conjunction with that. What that level of connectivity really does is set up an opportunity to create some extremely innovative solutions.
Automation will be a key development in utilising and securing datasets
When considering the large amount of data produced by an increasing amount of cameras and sensors, Eilertsen says the key to making use of this - and perhaps equally significantly, securing it - will revolve around automated software development.
"With the enormous amount of data that is being produced, it's only imagination that's going to be holding you back as to what you can use it for. This will especially be true for security solutions which will be much more autonomous going forward and they'll be able to tell you where to look for vulnerabilities," Eilertsen says.
"A lot of the systems today and for the past 10 years have been about investigating 'what happened', I would definitely predict that the behaviour analysis and the proactive insights will change the way we think about security solutions, even extending beyond the security market.
"These automated processes will obviously be powered by AI which is a big topic globally this year. I think what's interesting is that where other industries are still trying to work out how to implement efficient AI implementations, the video industry is really it all on. It almost feels like we're meant to be at the centre of this," Eilertsen says.
What constitutes 'surveillance' will shift
Eilertsen posits that what is now called the surveillance industry will experience a fundamental change, as the focus becomes more about what he terms 'video-enablement' and less about straightforward surveillance.
"When talking about the future of the market, I sometimes purposefully avoid the word 'surveillance' when talking about video. The reason for that is I think the notion of surveillance will change. We will shift towards a video-enabled industry and an enabling of processes - including security processes and then things like retail and manufacturing processes. I would predict that our industry will move away from the surveillance idea with the exploding scenarios where you will be able to use video, we refer to that as 'beyond-surveillance'."
Augmented intelligence will be increasingly prolific and come in all shape and sizes
While Eilertsen says that 'augmented intelligence' (i.e. automation/AI technology enablement of people to achieve expertise 'beyond human capability') will be a significant part of video security going forward, he says it can be difficult to predict how this will take shape going forward.
However, he does assert that augmentation will come in 'any shape or form' and will present opportunity in a multitude of ways for both citizens, industry and government.
Low provides an example of this breadth, detailing an 'augmented intelligence' application for police in Singapore.
"In Singapore, we're fitting police cars with about 8 - 10 cameras each. One of the things that police need to do is look for blacklisted car number plates. Instead of having to physically look around and check number plates, they can just drive the car to a carpark or a populated area around where the crime took place and the problematic number plates will be highlighted for police. This makes that whole exercise much more productive," Low says.
Fixed cameras no longer the sole focus of the industry
While traditionally the surveillance industry has been focused on fixed cameras, Eilertsen says there will be an increased focus on other sensors and body-worn cameras.
"We've been an industry where it has been very much about fixed cameras. Now what I would say is that 50% of connected camera feeds will not come from those devices, it will come from a mixture of body-worn cameras and sensors.
"Although this isn't going to take away from the number of fixed cameras, as there are going to be a mind-boggling amount of cameras. We're are going to have 1 billion fixed cameras and in addition to that, you'll have 40-50 million body-worn cameras and 2 billion sensors.
"I'm almost holding back on those numbers during keynotes because that's almost incomprehensible for an integrator. But our job is to make that simple.
Asia-pacific storage options to pluralise
Low says that in order to keep up with increasing storage demands, APAC vendors are going to be looking at accommodating customers more widely in terms of their storage cost and capacity requirements.
One company that is doing this is Red Hat, who are looking to scale out standard commodity servers for surveillance storage at a cheaper price point.
Low says this kind of thinking from both hardware and software vendors will increase as different customers come into the market and expectations become more complex and numerous.
"We see that there are going to be more companies coming out with technologies that are enabling storage flexibility. This is also evident through Zipstream and other compression technologies that reduce that portion of the storage." Low says.
Customers will outsmart integrators in less than five years
Low says that integrators will be required to keep up to date with the complexities of the market if they wish to succeed going forward.
"As this whole market moves towards complexity and intelligence, there is going to be more education and training needed for typical system integrators and security professionals for them to be able to fully understand and appreciate all the things that are happening right now," he says.
Eilertsen adds that as customer knowledge becomes more advanced, they will actually start to become more educated than integrators.
"I would be concerned for the integrators that have been around for a while that aren't developing their business models. If they're not developing the way they're thinking about business, onboarding the right millennials or evangelists and if they're not listening to customer requirements, I think they might be left on the tracks," Eilertsen says.
"I think you'll start to notice - and this goes for all industries - that as the transparency and the globalisation really kicks in, customers will know in advance much more than the average integrator.
"They know of all the capabilities, reference cases and everything that's around them and that will lead to a shift of customers setting very high expectations, with integrators trying to catch up," Eilertsen concludes.