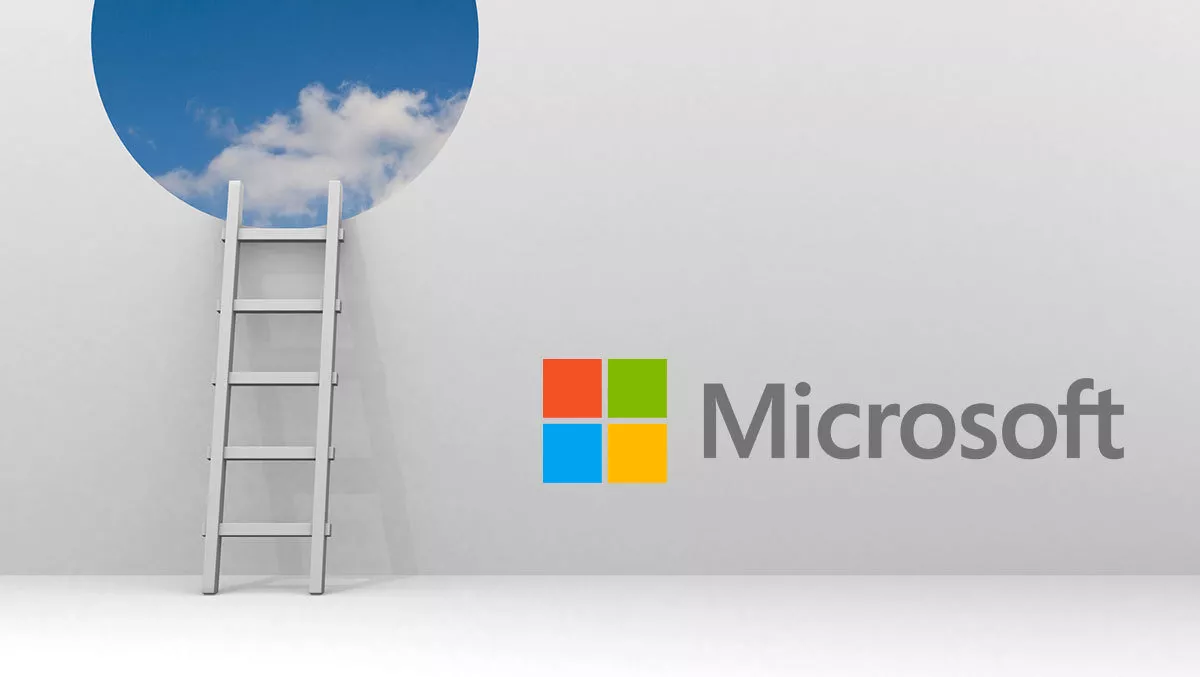 Microsoft to partners - 6 business opportunities in 2019
FYI, this story is more than a year old
Microsoft's One Commercial Partner programme services over 300,000 partner organisations globally.
In revenue terms 95% of Microsoft's commercial revenue comes via partners.
The giant vendor is investing billions each year in its partner programmes.
We sat down with Microsoft's General Manager of it's One Commercial Partner and Partner Go-to-Market Programme, Toby Richards to find out the best opportunities for channel partners in 2019.
1) The CSP expansion
Microsoft is majorly expanding it's CSP (Cloud Service Provider) programme. They see this as among the most significant opportunities for partners in 2019.
The programme is designed to expand partner sales of other partners software solutions.
"This is about enabling our partners to move up the value chain, to become a global software vendor. We think of it like offering Channel as a Service to our partners globally," says Richards.
This starts with partners adding their solutions to Microsoft's commerce engines catalogue. The catalogue has been extended to include not just Microsoft products, but third-party products and service or consulting solutions.
Also, this commerce engine can automate or significantly simplify provisioning.
2) Microsoft co-sell
As well as other partners selling other partners solutions, Microsoft has a vast global sales organisation that will also co-sell partner solutions.
Microsoft's internal sellers use the same catalogue of solutions and services as the CSP programme.
In just 24 months, over $9.5 billion has been contracted through this co-sell programme.
It not only provides a global footprint of sellers but the credibility of Microsoft's brand.
When co-sold, the deals are closed three times faster, and the average deal size is six times higher.
3) Cloud migration
As most enterprises move to the cloud, there is a huge opportunity for partners to be the migrator.
This is being further driven by the end-of-life of both Windows Server and SQL Server 2008.
Microsoft is providing valuable tools both on a marketing and technical front to assist partners. An example of which is Azure Lighthouse, which can reduce the cloud onboarding timeframes by as much as 71% as well as more automation.
Satya Nadella also sees Microsoft as ideally positioned to win market share with it's Azure, Power Platform and Business Applications products. A key driver is the Dynamics 365 product, which has made significant progress in recent years.
4) Teams
The company is increasingly focused on its Teams product. Which has an expanding feature set, is winning market share and offering opportunities for partners to become ISVs.
Read our full explanation of Teams and why its winning market-share here.
Microsoft sees that Teams is a crucial way that partners can be involved in enterprises digital transformation and new ways of working.
5 - Programmes
Significant investment is being made in partner resources. A key area of opportunity for partners is the Microsoft Learn platform, which offers free technical training.
This all comes together with an enhanced Partner Center, where all these certifications and training can be managed.
Marketing support programmes have also significantly expanded. With co-marketing programmes already being used by 5,000 partners globally and easy access via the Microsoft Partner Network.
Even the companies partner events are expanding significantly. In November 2019, over 25,000 individuals are expected at the companies Ignite event. Microsoft sees this as an incredible opportunity for partners to start working together with other partners.
6 - Hot categories
Under Satya Nadella's tenure as CEO, Microsoft has regained its position as an innovation leader.
The company sees itself as offering a bunch of new technologies that are the building blocks of partners solutions.
Richards sees a lot of opportunity in the use of Azure services for IoT (Internet of Things) and AI (Artificial Intelligence). For example, partners could wrap up the Azure video analytics offering into a very advanced new business-focused solutions.
"I think IoT & AI creates the differentiation where partners will add value and exponentially grow their business in 2019," says Richards.
Related stories
Top stories