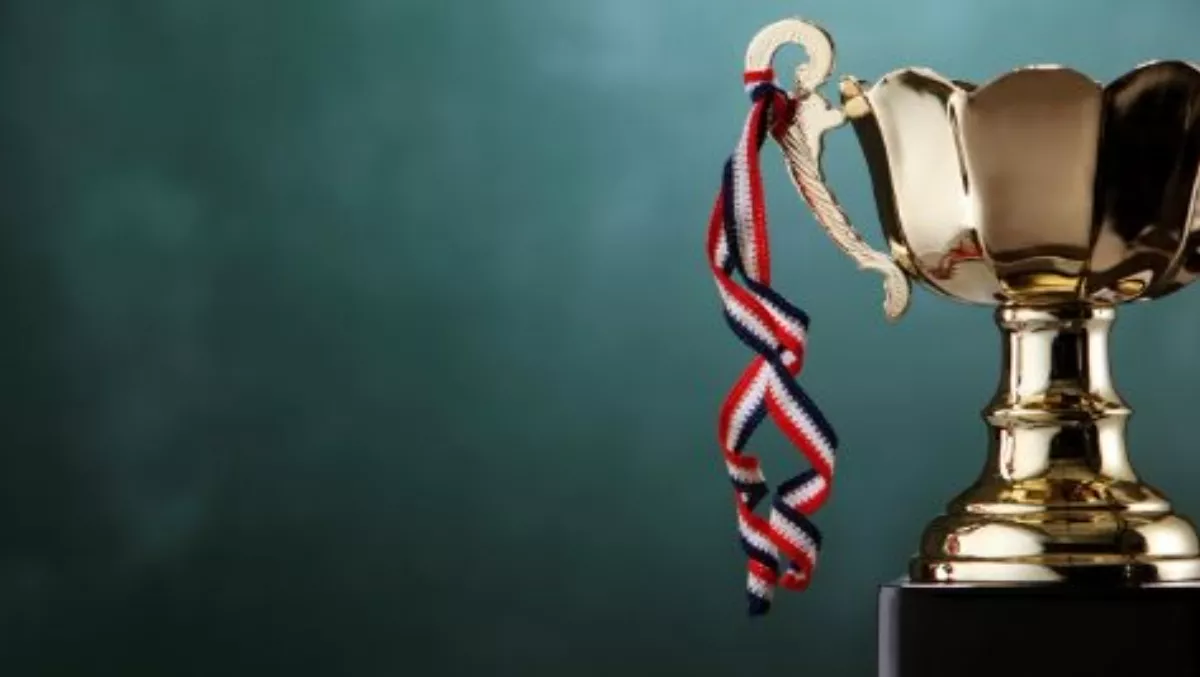 Microsoft recognises partner collaboration with 'Winning Together Award'
FYI, this story is more than a year old
Recognising successful collaboration between partners, Microsoft has awarded Sitecore, Avanade, Accenture and Tata Consulting Services (TCS) with the 'Winning Together Award' at the 2015 Australia Partner Awards.
The group worked together to create a digital business transformation programme for AGL Energy, one of Australia's leading integrated renewable energy companies.
A critical aspect of the 'Winning Together Award' is collaboration between Microsoft partners, where they leverage each other's strengths to solve increasingly complex customer problems.
The award is designed to illustrate how working together has helped Microsoft partners be successful in business.
On top of this, it showcases how the breadth of Microsoft's products and the solutions built upon them can combine to create solutions and practices that allow partners to compete.
Steven Goddard, Sitecore senior vice president greater Asia, says, "We are delighted to have won such a prestigious Microsoft award.
"Working together with such professional and inspirational partners has been an education in what can be achieved when innovative people and products come together to develop solutions for customers.
The solution for AGL combined the technologies of Microsoft Azure and the Sitecore Experience Platform, with the design, digital and strategic expertise of Accenture, Avanade and TCS.
Through repeated iterations of usability testing, Accenture, Avanade and TCS refined a number of prototypes to get to an understandable AGL.com.au web site that customers could grasp.
Creative and brand elements, including colours, were then added on and further refined.
By migrating all AGL.com.au websites onto the one Sitecore platform and hosting a solution that enables them to scale quickly and easily as needed, AGL have reduced time, resources and costs previously being spent on managing their many subsites, according to a statement.
AGL customers are now able to access and navigate the online environment, to pay their bills, research energy products and services, and report an outage or emergency.
Sarah Adam-Gedge, Avanade Australia general manager, says, "At Avanade, we help clients realise results in a rapidly changing digital world through business technology solutions, cloud and managed services.
"Avanade is a Platinum Sitecore partner in Australia and the 'Winning Together Award' is testament to our commitment to jointly providing innovative solutions that benefit our clients and their customers.
Phil Goldie, Microsoft Australia director partner business and development, says, "Congratulations to Sitecore Australia and its partners Avanade, Accenture and TCS on being recognised with the 'Winning Together Award' at this year's Australian Partner Conference.
"This tightly contested award recognises Microsoft partners who have leveraged their respective strengths to develop an impactful solution for their customer.
"In this case, it's the work they did for AGL that is being recognised as well as the way they worked together which truly embodies what this award is all about.
The Sitecore Azure solution for AGL has already won three industry awards since launch in 2013.