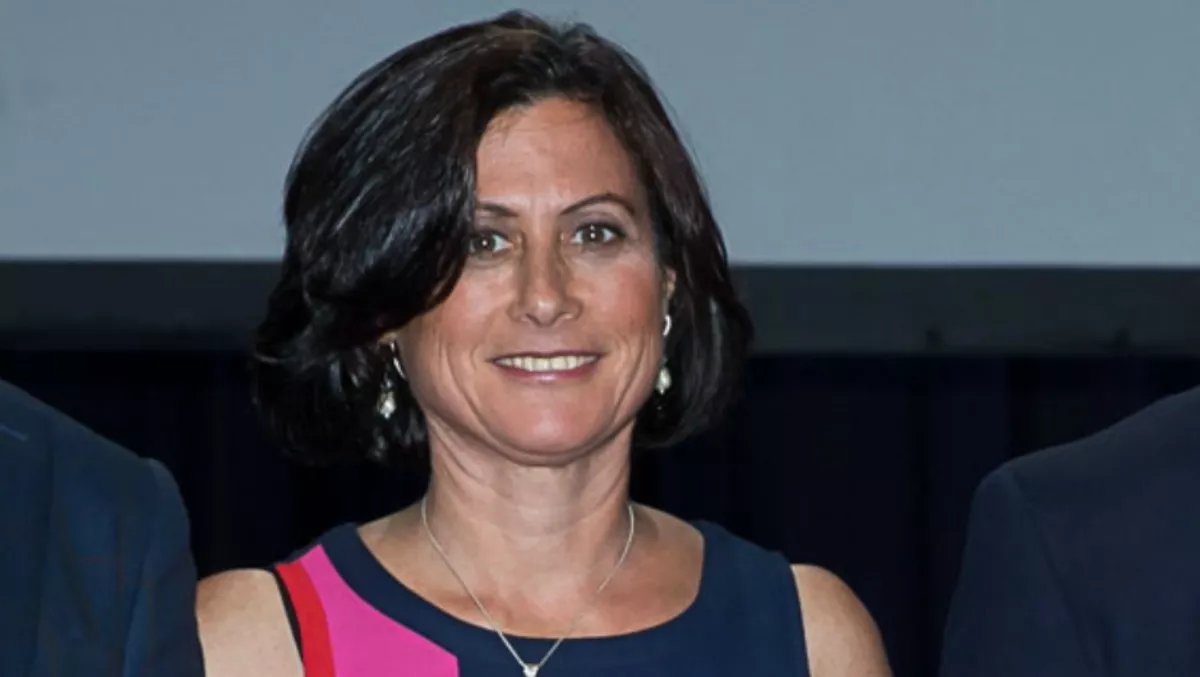 Microsoft outlines the four keys to a successful 'modern' partner
FYI, this story is more than a year old
Microsoft channel boss Gavriella's Schuster has outlined four key steps for resellers looking to become a 'modern' - and successful reseller.
Speaking at Microsoft Australia Partner Conference today, Schuster, Microsoft CVP worldwide partner group, says modern partners do four things differently: they differentiate themselves to stand out, they modernise their sales and marketing; they optimise their operations and they deliver customer lifetime value.
Outlining the opportunity cloud presents both Microsoft and its partners, Schuster says globally the vendor has grown its Office 365 seats 45% year on year and is now delivering about 125,000 new Azure subscriptions every month, and 85% of Fortune 500 companies are now on the Microsoft cloud.
"But we have barely scratched the surface of the addressable opportunity ahead of us," she says.
"That's the part that is truly exciting for me.
"We have a few billion dollars on this, but the market is huge," Schuster says.
She highlighted IDC predictions that the public cloud market will reach $195 billion by 2020, and that the greater cloud market - public cloud, private cloud and the services around that - will reach $500 billion in the same period.
"Even that isn't the addressable opportunity ahead of us. The addressable opportunity ahead of us is actually six to seven times bigger than that."
Schuster says the true potential goes beyond the IT in the predictions.
"Customers are thinking technology in everything they do. And technology is moving very quickly from the back office of IT to the front office of empowering their business.
"That means customers are thinking about how they can deliver new value, how they can create value in their organisations and the role technology plays in that."
Schuster says customers are innovating 'super fast' forcing resellers to also have an agile operating model, capable of innovating quickly.
"You need to think about your business completely differently."
Schuster says resellers must shed a lot of the old truisms such as taking on every customer and live on word of mouth, and instead embrace a new way of business where agility and differentiation reap returns in the form of high-margin opportunities.
"You want to think about where your profitability is and where do you find the most profitable opportunities.
"And that means you're going to turn away opportunities, and you're going to really focus on where your best potential is to grow and build your business in a sustainable long term way.
"And there is room in this market for everyone. The opportunity is trillions of dollars. What you want to do is find the right place for your business in that, and move away from the low margin work and into premium, high margin work."
Schuster says Microsoft is focused on helping partners find that premium, high margin space.
She says partners need to understand what they can do that will make them most successful and use that as their differentiation.
"How do you really create unique value for the customer, how do you create unique IP - whether that is a packaged application or just solution integration and the stitching between solutions, or knowing all the right parties to bring together for a solution, or a repeatable methodology, there are a number of ways you can create that differentiation."
On average Microsoft partners with more than 50% of their revenue in the cloud are earning $5.67 for every $1 of Microsoft service they sell, because of the differentiated services being sold on top of the Microsoft offerings.
"And if you're delivering IP services on our platform, the average is a 65% margin. You have huge opportunity to dramatically change your profitability. This is the opportunity and the time is now to do that."
Phil Goldie, Microsoft Australia director of partner development, says 53% of Australian partners are now targeting specific verticals.
Investing in marketing is also crucial, Schuster says, with 65% of business buyers making the decision about what to buy without talking to anyone. "They do that because of the research they do. Because they're looked into the communities, they've networked, they've looked at social channels.
"You need to be where your customer is, you need to be a thought-leader in the vertical you pick. You need to show up and be top of mind in that community, so you need to expand and optimise your digital footprint."
Last year the company launched its Smart Partner Marketing offering to help partners determine how to optimise their digital footprint.
However, Goldie says Australian resellers are lagging behind in their marketing spend, at just 3% versus 5% to 8% of topline revenue being reinvested in marketing globally. Just 47% of Australian spend is on digital marketing.
Modern partners are also optimising they operations using data analytics, machine learning and automating processes, and owning IP, rather than letting the customer own the IP, with the IP then used to package up solutions that can be delivered numerous times.
"You want to find the ways to reduce your operational cost in every place of your business and increase your agility.
"Because in today's world, thing move really really fast. So you might pick your differentiation and then go out there and be really great for about six month and then others will do it too and the market gets full and you have to be out innovating into the next area.
"You have to have a six month innovation cycle. You can't rest laurels, so you have to figure out how to structure your organisation so you have a group of people thinking about the next thing while you're delivering the thing you have today."
Goldie says only 26% of Australian partners are using KPIs to measure growth in revenue per customer and just 28% have realigned some of their sales compensation to take into account recurring revenues.
The fourth key, she says is delivering customer lifetime value.
"The days of a won and done service are not going to continue to grow your profitability. It takes a lot to acquire a new customer. Why would you waste that?
"Think about how you can package up what you do and make that a subscription with your customer so you're delivering ongoing value, so you're going deeper with them, so you're bringing others into the relationship."