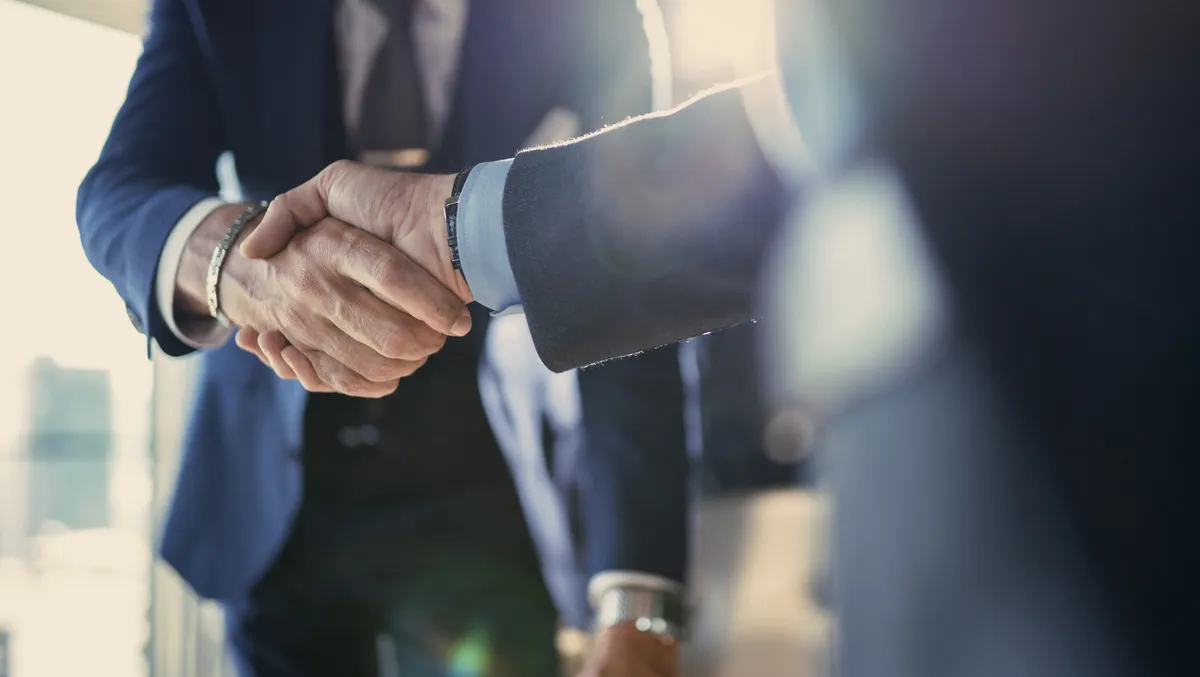 Microsoft makes new investments to support its partners
Following Microsoft's launch of its Cloud Partner Program last October, Microsoft offered a robust set of solutions for its dedicated partners. This includes its six commercial solution areas across Azure, Modern Work, Security and Business Applications.
In its most recent State of the Partner Ecosystem 2023 blog, Microsoft has detailed some of the new investments it is making to continue to support more of its partners as they invest with Microsoft, grow their businesses and deliver customer success.
These investments, like the Cloud Partner Program itself, are designed to help customers navigate new ways of working and enable partners to differentiate themselves and deliver unique value to the market.
AI is empowering Microsofts Partners
Microsoft's partners have long tapped into the power of machine learning and AI using Microsoft's developer tools and cloud technologies. Microsoft is dedicated to bringing the latest tools and resources to its partners, guided by its AI principles, Responsible AI standards and decades of research.
Partners have a real opportunity with Microsoft's recent AI integrations to offer unique innovation, differentiated value and AI expertise to customers.
With Bing, better search, more complete answers, and the ability to generate content mean that users can better harness the world's knowledge.
Microsoft Dynamics 365 Copilot provides interactive, AI-powered assistance across business functions, relieving the burden of mundane tasks.
Microsoft 365 Copilot combines the power of large language models (LLMs) with customers' data in the Microsoft Graph and the Microsoft 365 apps to turn customers' words into the most powerful productivity tool.
Today, ChatGPT in Azure Open AI Service enables partners to build predictive models, automate processes and improve decision-making for themselves and their customers. Beginning in April, partners can apply for preview access to GPT-4 in Azure OpenAI Service to start building with OpenAI's most advanced model yet.
The AI and Machine Learning in Microsoft Azure Specialization empowers partners to showcase their expertise in this quickly evolving area of the Microsoft business.
Microsoft believes AI will fundamentally change every software category, unlocking a new wave of productivity growth. It is committed to empowering partners to harness the power of this innovation on behalf of customers worldwide while helping them navigate this new era of technology.
ISV Solutions are coming
As part of this State of the Partner Ecosystem 2023 blog, Microsoft has announced that it is expanding its Solutions partner designations to include Mircosoft's independent software vendor (ISV) partners.
Designations for ISV solutions are aligned to how Microsoft goes to market and how customers are buying, including by industry (e.g., finance, retail), by use cases across industries (e.g., security), and by specific imperatives of line-of-business leaders (e.g., marketing and sales).
These designations distinguish an application's specific capabilities and help customers identify proven solutions for their business needs.
New Business Applications specialisations
Microsoft has also added four new additions to its Business Application Specializations lineup.
Finance: Designed for partners with demonstrated knowledge, substantive experience and documented success in Dynamics 365 Finance that innovate solutions across the financial spectrum.
Sales: Available to partners with proven skills in customer experience (CX) transformation and supporting customers' growth.
Service: Developed for partners with experience delivering personalised service, high-quality interactions and seamless, connected experiences at scale.
Supply Chain: Open to partners with demonstrated knowledge, substantive experience and documented success in Dynamics 365 Supply Chain Management and that innovate solutions across the supply chain spectrum.
These new additions now mean Microsoft offers a total of 28 specialisations. This provides Microsoft's partners with the flexibility and alignment as to where investments can be made and how to better serve customers' needs.
Multiparty Private Offers
Microsoft will soon be offering multiparty private offers to help its partners unlock the power of its commercial marketplace.
Multiparty private offers empower partners to join together, create personalised offers with custom payouts and sell directly to Microsoft customers with simplified selling through the marketplace.
For customers with a cloud consumption commitment, every dollar of the sale will count toward their commitment when they purchase solutions that are Azure IP co-sell eligible.
Multiparty private offers will enter private preview this spring and be made publicly available in the near future. In addition, Microsoft continues expanding how its partners package and sell their solutions.
In the coming months, Microsoft will allow its partners to transact containers and VM software reservations through its commercial marketplace.
Designations for training and support services on the way
Microsoft is set to launch Solutions Partner designations for training and support services later this year. These will enable customers to rapidly identify partners that have met the requirements, including demonstrating customer success.
The designation will recognise a partner's capabilities aligned to performance, quality of training and a minimum of one solution area.
Badging will be used for both designations to help differentiate organisations with customers and in the Microsoft commercial marketplace.
Diversity and social good businesses
Part of Microsoft's blog focused on how customers want to find partners that align with their business values. Microsoft is tackling this challenge by enabling partners to submit relevant diversity and social good business classifications in its Partner Center.
These classifications will appear in partners' business profiles in the marketplace to help customers better discover diverse-led businesses.
On April 19th, Microsoft will also hold a virtual Commercial Marketplace Impact event for diverse and minority-owned partners, as well as partners with social impact solutions (e.g., sustainability, accessibility, nonprofit) focused on educating those partners on opportunities to accelerate growth through the Microsoft commercial marketplace.
Microsoft has more on the horizon to enable its partners to do even more to digitally transform and drive business growth and profitability.