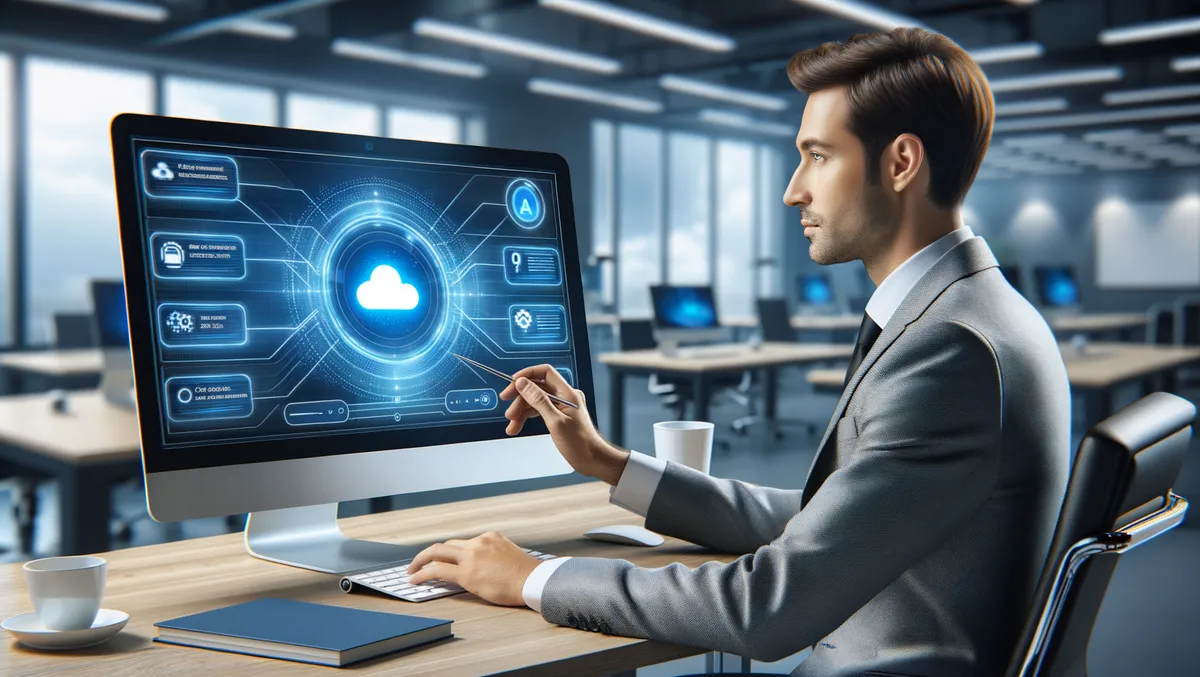 Microsoft announces AI companion 'Copilot' to enhance Azure management
Fri, 17th Nov 2023
By Sean Mitchell, Publisher
Microsoft is announcing the launch of Microsoft Copilot for Azure, an AI companion designed to assist users in managing their cloud infrastructure and services. Combining sophisticated large language models with the Azure Resource Model, this new tool aims to offer a thorough understanding and management of all activity within Azure.
The landscape of cloud management is rapidly evolving, demanding more capabilities as end users, applications, and requirements increase. The complexity and scale of resources that IT professionals are required to manage are also expanding, often leading to reduced productivity due to the time taken searching for information. Microsoft Copilot for Azure addresses this issue by streamlining the completion of complex tasks, allowing for faster discovery of new capabilities, and generating valuable insights to improve efficiency across teams and organisations.
In success similar to GitHub Copilot's facilitation of increased productivity among developers, Microsoft Copilot for Azure aims to aid IT professionals. Data from GitHub shows that, of the developers who have used GitHub Copilot, 88% reported increased productivity, 77% stated the tool decreased their need to search for information, and 74% expressed they were able to focus on more meaningful and rewarding work.
Microsoft Copilot for Azure provides assistance in several key areas. Firstly, it aids in the design of services by creating and configuring them in alignment with organisational policies. It also supports operations by answering questions, offering complex commands, and managing resources. Thirdly, it streamlines troubleshooting by providing detail about issues, their causes, and suggesting potential solutions. Finally, it offers ways to improve costs, scalability, and reliability through specific recommendations.
Available within the Azure portal and set for future integration with Azure's mobile app and CLI, the tool also safeguards customer data within Azure's security paradigm. It has the ability to reason over, analyse, and interpret Azure Resource Manager, Azure Resource Graph, cost and usage data, among others. As the understanding of Azure's teams continues to advance, the tool's capacity to help will enhance.
A range of diverse scenarios are already being utilised in Microsoft Copilot for Azure, from fostering understanding of cloud environments, to optimising cost and performance and offering metrics-based insights. AI algorithms allow Copilot to detect performance issues at the code level and make related recommendations. In addition, the tool can assist with scripting tasks by identifying relevant commands and parameters, and even writing scripts that follow best practices.
Microsoft Copilot for Azure also plays a vital role in troubleshooting. When issues occur, Copilot offers step-by-step guidance, related documentation, and access to assisted support if required. It can even recommend ideal diagnostic and troubleshooting tools tailored to the specific issue in hand.
Addressing the complexities of IT estates, Copilot can also be used in tandem with Azure Arc to manage workloads across data centres, operational edge environments, and multicloud. This offers swift addressing of outages and resolutions of root causes, minimising the potential for recurrences.
Copilot for Azure is built with an integral focus on enterprise needs, underpinned by Microsoft's AI principles and Responsible AI Standard. A multidisciplinary team continually reviews its development process, always keeping customer data security and privacy at its foundation. It only access data and performs actions when the user has granted explicit permission.
Currently being used by Microsoft employees and a select group of customers, the next phase for Microsoft Copilot for Azure is set to be its preview. In the future weeks, Microsoft has plans to add further capabilities and continually make improvements based on users' feedback.