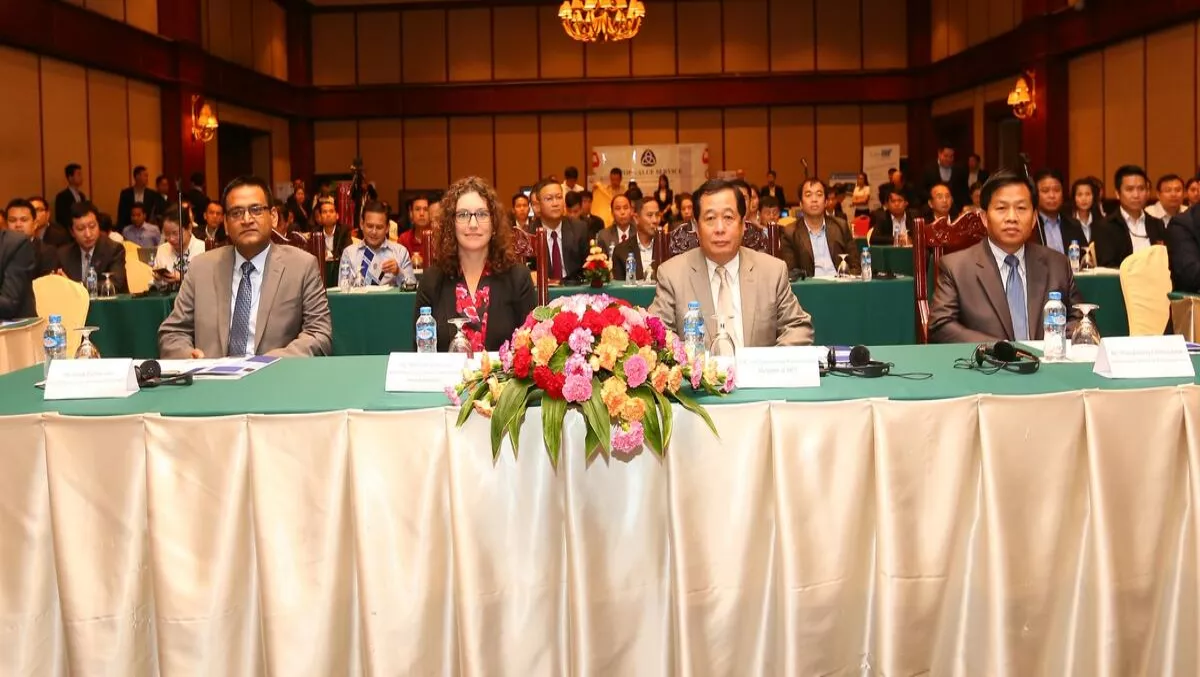 Microsoft and Laos government to accelerate DX
FYI, this story is more than a year old
Microsoft has hosted the Government Solution Day event in Laos, in collaboration with the Laos Ministry of Post and Telecommunications (MPT). Key government officials and partners attended the event.
The event demonstrated how the government can leverage technology to digitally transform and support economic development.
According to Microsoft, the initiative is in line with the company's National Empowerment Plan, which aims to advance the adoption of emerging technologies for sustainable development, and generate new business development opportunities, especially those with positive societal impact.
"This cloud-based, digital transformation roadmap is especially aimed to enable emerging markets, such as Laos, harness the power of technology to embark on a digital transformation journey, aligned with their national priorities," the tech giant explains.
"Today, the benefits of the digital economy remain out of reach for many in emerging markets despite the enormous untapped opportunities across various industry sectors," said Vivek Puthucode, general manager, Public Sector, Microsoft Asia Pacific, speaking at the Government Solution Day event.
"As part of Microsoft's National Empowerment Plan, our approach is to work closely with governments and public sector agencies to support them in overcoming challenges and building more cloud-enabling environments to accelerate their competitiveness, productivity and modernisation of operations through trusted technology," he explains.
"We have worked with governments in neighbouring Southeast Asian countries and witnessed how they have successfully harnessed the power of technology to leapfrog to their next stage of economic development," says Puthucode.
"We are confident that Laos will be able to follow suit and build on their learnings as part of their own digital transformation journey.
With the introduction of Microsoft Office 365 business productivity services in Laos, Microsoft also aims to set in motion a reinvention of productivity in enterprises across the nation, transforming employee collaboration and customer engagement through the power of the cloud.
H.E. Dr. Thansamay Kommasith, Minister of Post and Telecommunications of Lao PDR, says, "Embracing trusted technology, particularly the power of emerging ICT, will be key to enabling Laos' growing economy to take a giant leap forward, propelling our nation into a digital enabled community and economy.
"Government Solution Day affirms our vision to drive inclusive growth, a smart government, and transform the way both public and private sectors operate – not only by ensuring accessibility of tools, but also by establishing the right processes and building the digital skills of our citizens," he adds.
Michelle Simmons, general manager, Southeast Asia New Markets, Microsoft Asia Pacific, says besides having access to the right tools, people must also know how to use them.
"Looking ahead, what will be critical for Laos to thrive is digital literacy," she says.
"We are working with the government to not only deliver educational programs, but also to support the educators themselves with the right resources to impart science, technology, engineering, and mathematics (STEM) skills to local youth, preparing them for jobs of the future," Simmons explains.
Microsoft had previously inked a memorandum of understanding (MoU) with the Ministry of Education and Sport in Laos to develop a holistic plan to leverage technology for education, covering a range of programs that will support the development of 21st century skills and employability of students.