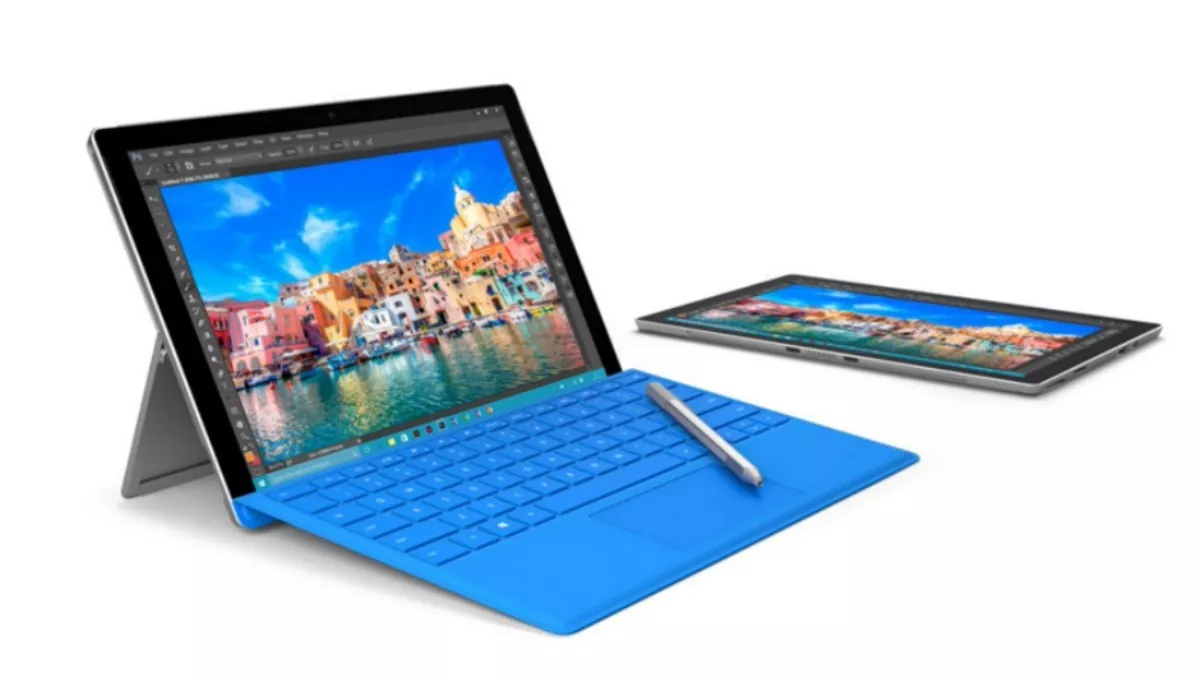 Microsoft throws open local Surface commercial channel
FYI, this story is more than a year old
Microsoft is throwing open the doors to the Australian reseller channel with a 'significant' expansion of its Surface channel program.
The expansion has already seen the addition of 150 new authorised Surface resellers, who come online today.
Tina Flammer, Microsoft Australia business group lead, says the expansion – which she dubs 'so exciting' – reflects continued high demand for Surface in the commercial sector and has been driven by that customer demand.
"The demand has consistently exceeded our expectations, which has been very, very exciting," Flammer says.
She says the expansion will see Microsoft bringing on new resellers who will be distributor managed by Synnex and Ingram Micro and able to sell the full range of Surface products, including the Surface Book.
"Both of those [distributors] will continue to bring on resellers and they will work directly with the resellers coming onboard as authorised Surface resellers," Flammer says.
Existing Surface Authorised Device Resellers will continue to work directly with Microsoft to service their customers and partners.
Flammer says Microsoft Australia hasn't set a limit on how many resellers will be able to become authorised Surface resellers.
"It's more about helping us reach more customers from a geographical perspective as well as possibly type and size of business, which perhaps we haven't been able to reach today.
"What is more important to us is being able to bring on resellers who have a really strong mobility solution practice across both software and devices, and are very focused on delivering a great customer experience," she says.
"In the past we've heard from a lot of customers that they'd like to see more partners offering Surface – particularly for SMBs, educational institutions and state and local government departments. These customers have particular reseller needs either based on preference, contract or location," Flammer says.
"The program will continue to expand as resellers show interest.
The expansion comes three years after Microsoft introduced the Surface in Australia. Early days saw the offering's channel strictly limited. The channel was later expanded to 14 licensed resellers.
Last year, the company announced globally that it would be opening up the Surface line to 'thousands' of resellers worldwide.
Flammer says demand to open up the channel has come from both resellers 'who see Surface playing a critical role in their ability to deliver end to end strategies for their customers' and from the customers themselves.
She says Microsoft has received a 'significant' amount of registered interest from resellers keen to join the Surface program.
Flammer declined to indicate what sort of increase Microsoft might see given an expanded channel.
"What I can say is that the business here in Australia continues to be very very high growth and exceed all our expectations," she says.
"Business commercial customers come in all shapes and sizes. Being able to expand our Surface network really helps us reach more customers who have specific relationships and are building out mobility solutions with their existing reseller," she adds.
"Commercial customer demand continues to be very strong." Microsoft has recently been advertising for a new Australian Surface channel sales manager, to drive the overall Surface strategy and lead sales and marketing.
Earlier this week, Microsoft Australia expanded the retail channel for its Surface Book, which had previously been available only via the Microsoft Sydney flagship store or the online store.
Authorised Surface Resellers have been able to sell the Surface Book since December 2015, and the Surface 3 4G LTE will be available soon to current Authorised Surface Resellers.