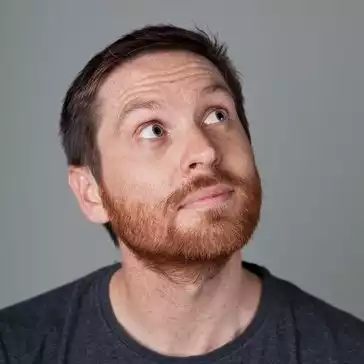 By Ben Moore, News Editor - Channel
Micro Focus has recognised its top-achieving partners at the APJ Leadership Summit, held in Da Nang, Vietnam.
The awards were structured differently this year with less focus on the technology, product sets and sales, and more focus on the work that partners have been doing with their customers.
Partners acknowledged were:
ANZ partner of the year – Revolution IT
"We have a long history of working with Micro Focus and we are pleased to receive this award in recognition of our continued success in providing Micro Focus solutions to our customers, in the DevOps space in particular," says Revolution IT CEO Jamie Duffield.
"DevOps is key to the delivery of the transformation work we do with clients looking to accelerate and optimise solution delivery. Our local partner manager helps us navigate the global processes across a range of activities such as funding enablement and joint business plans, which is critical to our success.
Partner cloud innovation award – The Citadel Group
"Our goal has been to provide cost-effective and innovative solutions to help customers leverage greater value in their investment in enterprise information management solutions," says The Citadel Group capability and delivery general manager Ryan Harris.
"Receiving this award is a proud moment for our team of highly skilled engineers and consultants who are the true innovators behind this world-class solution. Micro Focus's commitment to partnering has been crucial to Citadel's success.
Partner customer innovation award – Kinetic IT
"Kinetic IT is humbled to be the recipient of the Micro Focus 2018 Customer Innovation Award," says Kinetic IT chief product officer Brett Roberts.
"It's great to be recognised for our focus on long-term business benefits and our use of innovative technologies and solutions to drive better services to our customers and communities. Our partnership with Micro Focus spans nearly 25 years and remains an ongoing enabler to our success.
In the last two months, Micro Focus has merged its APJ partner programmes to combine the heritage Micro Focus partner community and the heritage HPE Software partner community.
This year's awards are the first to recognise the combined partner sets from both programmes.
"The focus over the next 12 months is to work with Micro Focus partners to ensure they are gaining value from the full solution and technology suite across the newly-formed Micro Focus," says Micro Focus ANZ channel director Todd Parsons.
"Partners will be able to expand and have a stronger and more differentiated story with customers as a result. The change in the awards is directly linked to that strategy. Citadel, Kinetic IT and Revolution IT have significant and long-term relationships with Micro Focus, and the awards reflect that investment and level of quality outcomes they deliver for our customers.
Micro Focus supports its partners to deliver a broad range of Micro Focus solutions to their customers. It has:
significantly rationalised its distribution base in the last 12 months to let distributors more aggressively invest in helping Micro Focus enable, grow and acquire partners in the wider solution stack, and provide a faster ramp to expand their capabilities and revenue base around the wider solution portfolio,

focused the recent APJ Partner Leadership Summit on giving partners greater awareness around the expanded product and solution suite, and providing deeper insights into the commercial and market capabilities and the impact on the channel,

invested in a range of enablement activities and events to bring the channel's skills and capabilities up to understand the wider solution and product portfolio,

conducted a critical review of the newly-combined channel partners to rationalise the partners it works with and develops, based on a desire for mutual investment, with a narrow focus on partners that truly want to work with Micro Focus to extend market reach,

developed a new partner programme that rationalises resources and is designed to make it easy to do business across Micro Focus with one place to interact.