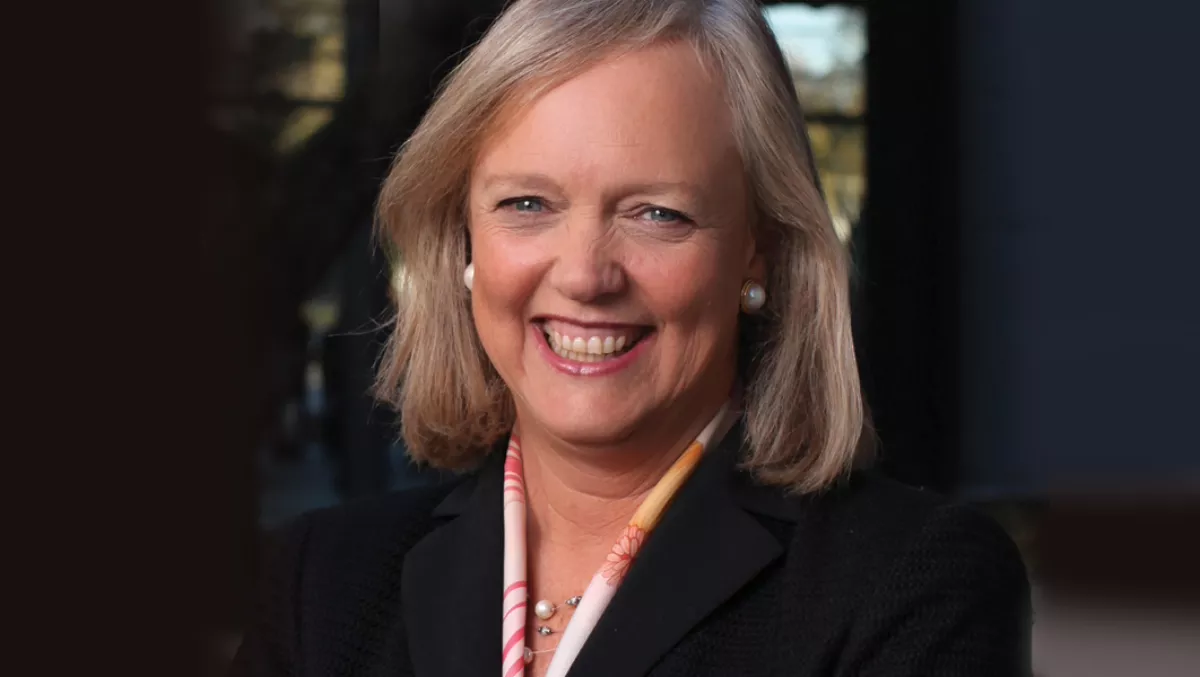 Meg Whitman to leave HPE CEO position early next year
Wed, 22nd Nov 2017
FYI, this story is more than a year old
By Sean Mitchell, Publisher
HPE has announced that Meg Whitman will step down as the company's CEO early next year, with Antonio Neri - HPEs current president - to take the reins on the 1st of February 2018.
While Whitman is stepping down from the CEO position, she will remain on the HPE Board of Directors.
On the revelation, Whitman says, "I'm incredibly proud of all we've accomplished since I joined HP in 2011.
"Today, Hewlett Packard moves forward as four industry-leading companies that are each well positioned to win in their respective markets," she says.
"Now is the right time for Antonio and a new generation of leaders to take the reins of HPE. I have tremendous confidence that they will continue to build a great company that will thrive well into the future.
Meg Whitman was appointed President and CEO of HP in September 2011, where she has since executed against a five-year turnaround strategy that has repositioned the company to better compete in today's environment.
HPE says that her leadership has allowed the company to rebuild its balance sheet, reignite innovation, strengthen operations and improve customer and partner satisfaction.
She also oversaw a number of strategic moves to focus its portfolio, most notably its separation from HPI, which - according to HPE - was the largest corporate separation in history.
She also led the subsequent spin-off and mergers of HPE's Enterprise Services and Software businesses, as well as strategic acquisitions including Aruba, SGI, SimpliVity and Nimble Storage.
Pat Russo, HPE chairman for the board of directors says, "During the past six years, Meg has worked tirelessly to bring stability, strength and resiliency back to an iconic company.
"Antonio is an HPE veteran with a passion for the company's customers, partners, employees and culture. He has worked at Meg's side and is the right person to deliver on the vision the company has laid out.
Aged 50, Neri joined HP in 1995 as a customer service engineer in the EMEA call centre.
He went on to hold various roles in HP's printing business and then to run customer service for HP's personal systems unit.
In 2011, Neri began running the company's Technology Services business, then its Server and Networking business units, before running all of Enterprise Group beginning in 2015.
As the leader for HPE's largest business segment, comprising of server, storage, networking and services solutions, Neri was responsible for setting the R-D agenda, bringing innovations to market, and go-to-market strategy and execution.
He was appointed President of HPE in June 2017
On the direction HPE is going to be heading going forward, Neri says, "The world of technology is changing fast, and we've architected HPE to take advantage of where we see the markets to be heading.
"HPE is in a tremendous position to win, and we remain focused on executing our strategy, driving our innovation agenda, and delivering the next wave of shareholder value.