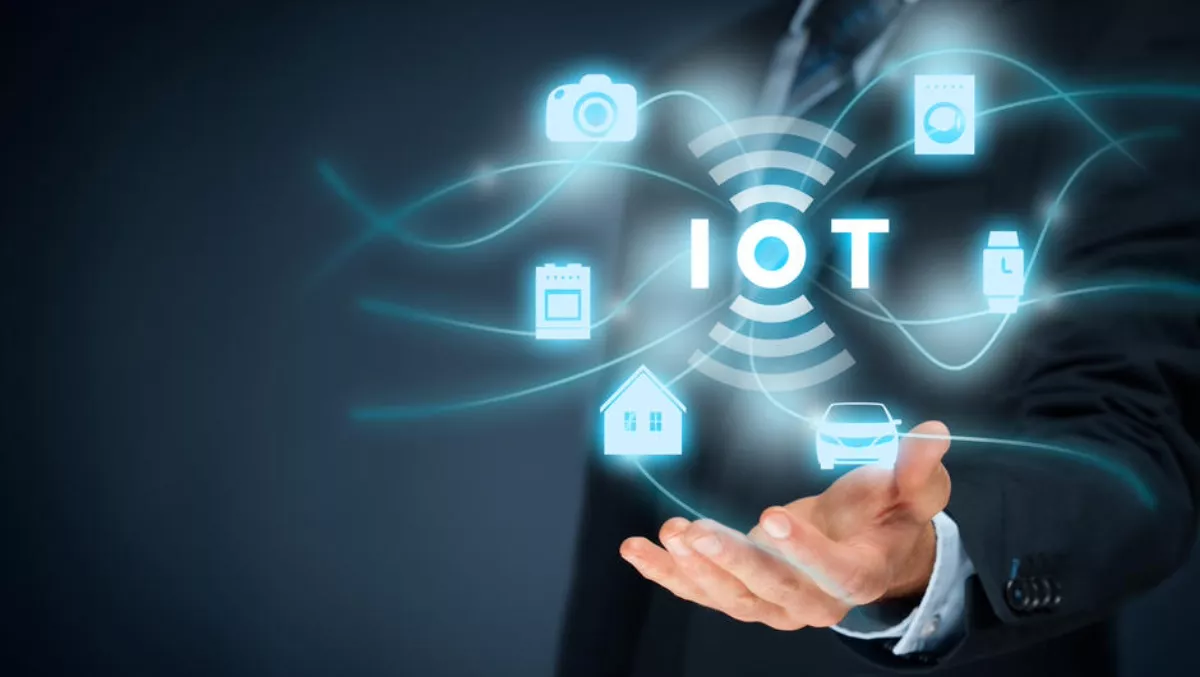 Making mobile and IoT projects work harder through integration
Tue, 27th Feb 2018
FYI, this story is more than a year old
Let's be perfectly clear. When it comes to mobile and IoT, if you're focusing solely on device management or even enterprise mobility management (EMM), you're falling behind. You simply won't achieve the best results unless the mobility and IoT program is managed and integrated. Otherwise, you're not only missing revenue opportunities but you're not doing all you can to help your customers progress and succeed in their digital transformations. Mobility is becoming mission-critical to companies' operations, yet for many organisations and decision makers, the true value of business-critical mobility and the overall IoT play is still a bit of a mystery. While there are IoT projects happening around the region, some of the largest and well-known organisations in ANZ are still figuring out if and how IoT will play a real role in reaching their business goals.
Even when these organisations make sizeable investments in connected devices, they are often keeping them siloed as standalone projects or a standalone set of devices or hardware. This is a mistake that will not only increase device management and maintenance costs but will result in missed opportunities for realising business value and ROI. There's a lot of advice out there that organisations should think big, start small and scale fast when it comes to IoT. Start with low hanging fruit. Start with small projects that can scale. This is good advice, but that doesn't mean an organisation should keep these small projects separate to their overall operations and run as isolated programs to the degree that we have observed. There are leading Australian organisations that are still sending out technicians in response to technical issues with connected devices, that could simply be due to user difficulty, user error, a need for a software update etc. and could easily be solved remotely.
This is completely counterintuitive to the idea of connected devices and is only one part of the problem. These connected devices are sitting underutilised and disconnected from business operations and thus the true value of this 'start small, scale fast' IoT tester project will not be realised. Since, clearly, they are not yet thinking in terms of managing and securing a growing number of connected devices and the inherent benefits, trusting their mobility and IoT programs with increasingly business-critical aspects of their business is understandably daunting. It is difficult to take the leap from where they are now, to the idea of leveraging an influx of mobile and IoT data, plus rapidly creating and deploying apps across even more mobile and connected devices to realise more business value.
But how do you talk your clients about that when organisations are still thinking about mobility and IoT in terms of separate fleets of devices and standalone hardware investments? When there are huge retail groups that are only at the beginning of the journey away from old-school tools and processes towards digital transformation? When even very large Australian enterprise organisations are missing the opportunity to protect and manage connected devices within a holistic mobility program? What is a reseller / IT integrator / IT consultant to do? 1. Address their specific business objectives with mobility and IoT solutions
2. Show them how mobility can support their business-critical operations
3. Identify the value-add and benefits that integrated mobility and IoT management bring It's not just about pushing out updates. Essentially you have the opportunity to help your clients achieve additional ROI from their existing investments in mobility and connected devices by helping them understand the benefits of progressing to an integrated and managed program, such as:
Easy access to data available from a range of managed endpoints to provide business intelligence informing productivity improvements, cost management and customer service improvements
Comprehensive, real-time insights into remote device performance, to assist help desk teams in solving technical issues and maintain staff productivity
Support for rapid, cross-platform app development and deployment allowing organisations to implement enterprise apps for their own specific devices in a fraction of the time
Consistently enforced security measures across all managed endpoints
As IT integrators, technology transformation consultants and technology solution providers, you can help your clients control and manage intelligent endpoints and secure the devices, hardening them against attacks.
You can help them simplify large deployments of devices and apps, collecting data from the endpoints (battery life, availability of memory, WiFi signal strength), configuring rules to launch pre-defined actions based on roles or events, manages and monitors etc. You can ensure they are armed with remote support that will reduce downtime, vital to maintaining business-critical operations.