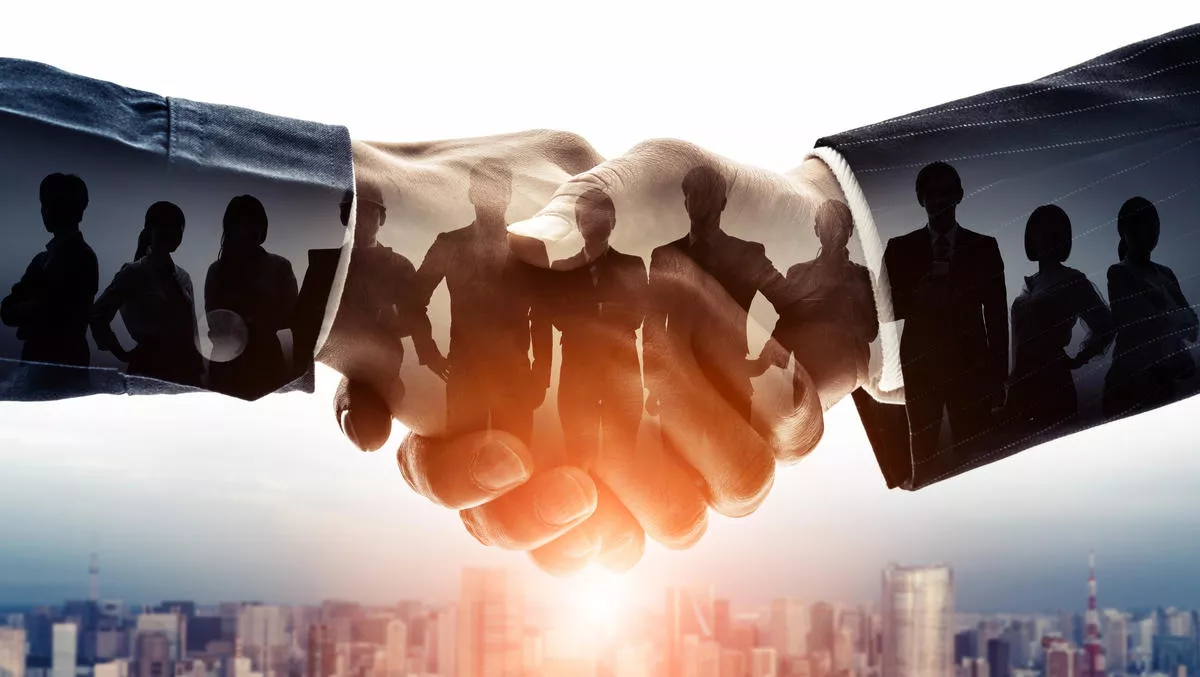 M-Files partners in ANZ realise strong benefits and support from partnership
FYI, this story is more than a year old
With organisations looking for new ways to manage, control, and secure enormous volumes of content to overcome the threat of information chaos, intelligent systems that help organisations manage information based on context and value can turn this chaos into opportunity.
For partners that can offer a solution, there is a unique opportunity to extend beyond what they have been doing in terms of traditional enterprise content management (ECM) solutions.
M-Files Corporation's key partners Cadmus Consulting, Upstream Solutions and DocSmart Solutions are realising substantial benefits and support from their partnership in ANZ.
Cadmus Consulting
"In a competitive marketplace, M-Files' rich mix of features and flexible pricing helps Cadmus Consulting stand out," says Cadmus Consulting director Greg Brown.
"The subscription model lets our customers incrementally implement M-Files in a phased way without having to buy features or capabilities that they do not need until later in their maturity cycle, which removes a barrier to entry for some clients.
"During COVID-19, a number of Cadmus Consulting's customers were able to deploy the mobile and web-based versions of M-Files quickly to their home-based staff."
Brown says that by using native connectivity, customers were also able to reduce the load on their other virtual private network (VPN) infrastructure.
"M-Files in ANZ is 100% partner driven, which means as partners we are not having to compete directly with the vendor," adds Brown.
"The relationship first and foremost is about a good business partnership."
Upstream Solutions
"M-Files lets Upstream provide digital solutions to its customers even when documents are not required for workflow, therefore expanding Upstream's offering," says Upstream Solutions executive general manager for solutions Mathew Coad.
"By having a very well-documented and defined integration platform, M-Files allows Upstream to build bespoke solutions quickly and provide fast return on investment to its customers.
Coad explains that the M-Files subscription-based licensing model enables recurring revenue, and aligns with Upstream's go-to-market model on its holistic solutions.
"M-Files' offering continues to grow and expand, and now encompasses a whole-of-business solution. It is constantly evolving to meet the needs of business and provide more functionality."
DocSmart Solutions
"M-Files has changed DocSmart's business completely," says DocSmart Solutions director Treve Clayton.
"Since becoming a partner in 2012, I quickly realised that this incredibly powerful software had the ability to drastically improve the way DocSmart Solutions' customers could access their information.
"M-Files' concept of one common licence for on-premises and cloud deployment means that DocSmart can sell M-Files as a true hybrid with cloud and on-premises," says Clayton.
"In New Zealand, there is a lot of interest in cloud platforms and Software-as-a-Service, however a lot of customers are not ready to move to the cloud. M-Files provides an on-ramp to the cloud without penalising the customer by requiring additional licensing.
"M-Files is world-class, and the support for partners is amazing. The company is always adding functionality, enhancing the user experience, and boldly leading the industry when it comes to artificial intelligence and connectivity.