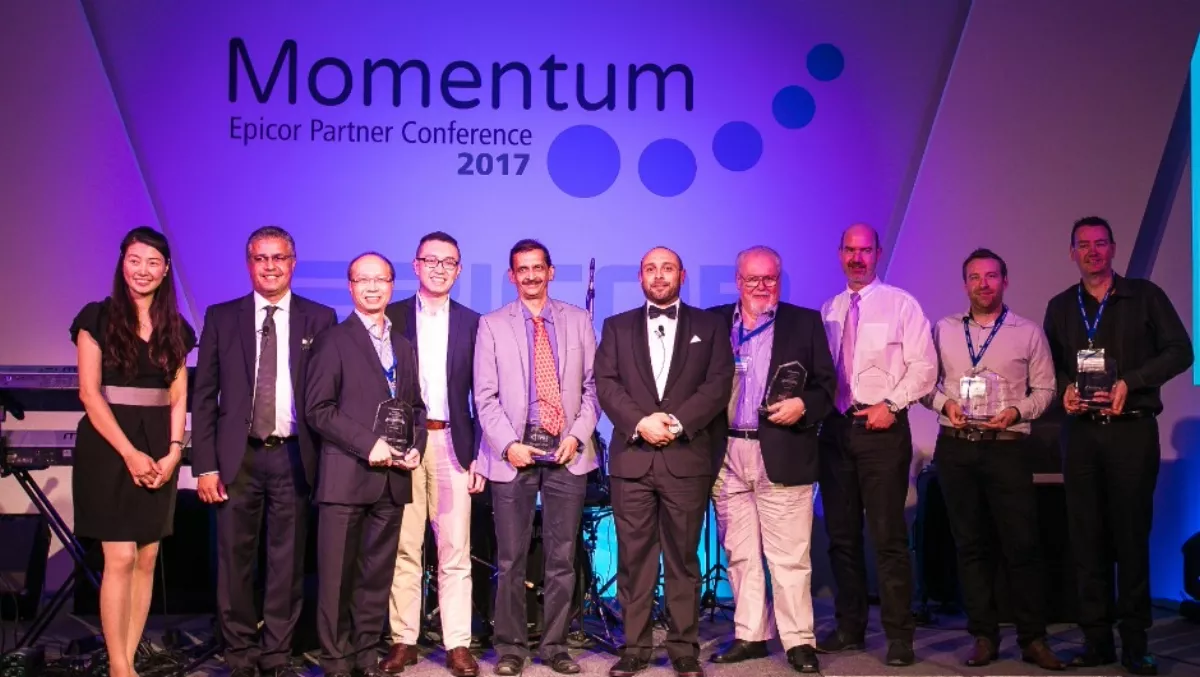 Local Epicor partners honoured at global awards
FYI, this story is more than a year old
Australia's Biscit has taken out double honours at Epicor's global 2017 Partner Excellence Awards, which saw Hong Kong's DataWorld Solutions taking out the vendor's Partner of the Year award.
Biscit took out both the Business Transformation Award and the Technology Innovator Award at the annual awards which took place at the Epicor Global Partner Summit in Dubai recently. Only six awards are presented globally.
The business information systems consulting and IT provider's Business Transformation win came for a project with Varley Group, creating Australia's first fully online automated electric vehicles web store, in a move which enables Varley to complete sales in just five minutes.
Epicor says the Technology Innovator award is a result of Biscit using technology to drive innovation throughout customers' business, by creating a mobile application for the management of logistics and warehousing scanning operations and a module to manage the hire and rental of equipment. Both applications are fully integrated with Epicor ERP.
Newcastle headquartered Biscit isn't a newcomer to Epicor awards, picking up the international award for Outstandign Commitment at last year's Partner Program Awards.
DataWorld Solutions' 'substantial' growth in its customer base and new revenue growth through customer acquistion saw it net the Partner of the Year award.
The Asia Pacific wins didn't end there, with India's Tru Care Consultants taking out the Rapid Time to Value Award for its 'outstanding commitment' in the fast implementation of Epicor ERP10 for United Crane Components.
Epicor says the system was prepared, implemented and fully compliant with India's new goods and services tax within just two months.
Sabby Gill, Epicor Software international executive vice president, says "Our international partners are a fundamental part of our business, which Epicor continues to invest and drive growth in."
Gill says the company considers the award winners 'grow getters'.
"They have not only excelled in growing their business through innovation using Epicor technology, but also enabled their customers to grow," he says.
"The digitisation of our world represents a tremendous change for all industrial sectors.
"Customer centricity and the emergence of new business models need flexible and agile creation networks. These partners honoured by the Epicor Excellence Awards are at the forefront of this, leading their customers through transformation and into growth with Epicor solutions."
Related stories
Top stories