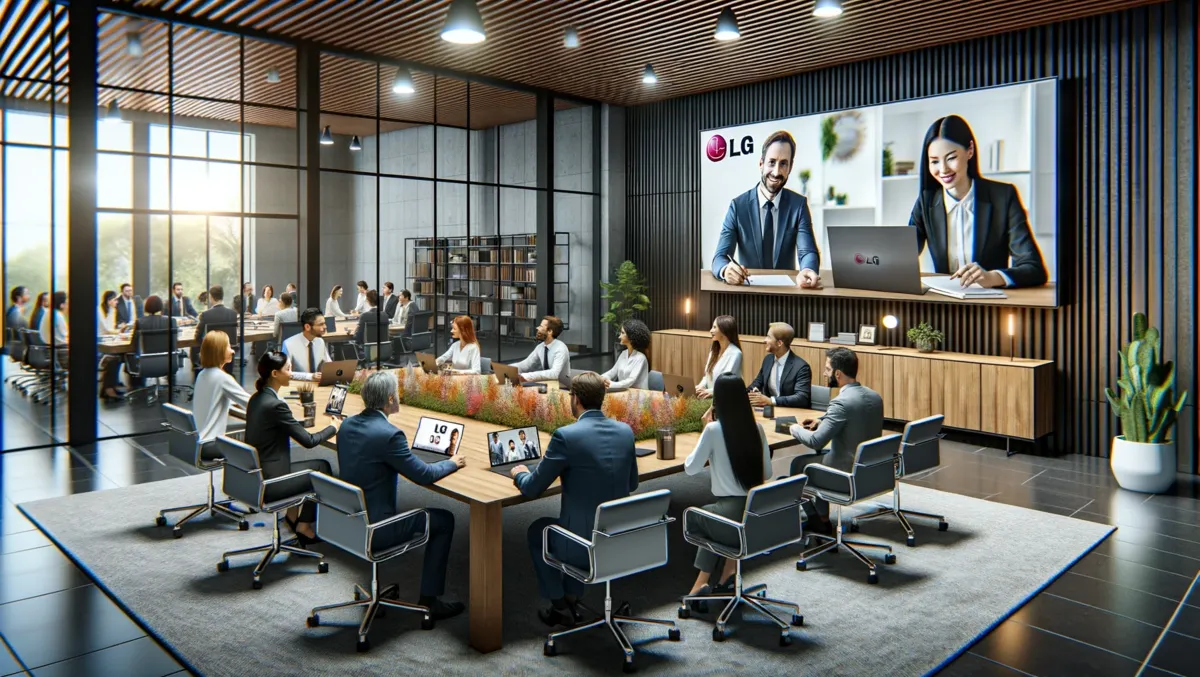 LG reaffirms commitment to Australian market with tailored IT and ID solutions
LG Business Solutions has reaffirmed its commitment to providing innovative solutions within its IT and Information Display (ID) portfolio, specifically tailored to Australian workplaces across corporate enterprise, education, hospitality, government and healthcare sectors. The local pledge follows a statement earlier this year by LG Electronics CEO William Cho, regarding the agency's international ambition to become a 'Smart Life Solutions Company', while expediting the growth of its B2B business.
Brad Reed, Head of B2B Marketing (Solutions for Business) at LG Electronics Australia, spoke on the company's dedication to developing innovative solutions. He said, "In recent years, almost every industry has embraced technology as a tool to keep up with changing needs and demands. From connecting remote students to the classroom to enhancing contactless customer service in hospitality, and supporting the practice of medical professionals, Australian businesses across sectors have relied on technology to aid in convenience and improvement of the customer experience during periods of flux."
Reed further added that LG is focused on accelerating the B2B business locally by investing in the development of best-in-class, technology solutions designed specifically for Australian workplaces. In anticipation of the increasingly popular hybrid work model, LG aims to provide hardware products that bridge the gap between remote and in-person office setups. Their monitor and laptop computing line-up can facilitate collaboration between professionals, regardless of their working locations.
In the education sector, LG's innovative solutions not only create efficiencies for educators, but also promote collaboration across hybrid classrooms. Their display solutions such as the LG One:Quick video conferencing range, can adapt to a variety of learning spaces, from larger university halls to smaller student-focused groups.
Among the diverse range of LG's B2B solutions include products for the gaming industry, demonstrated at PAX 2023 earlier this month. LG's latest range of UltraGear™ monitors and the LG OLED Flex offer next-generation immersive gaming experiences. LG also develops customised solutions for the hospitality sector, including a range of display and back-end management products designed to enhance in-room entertainment options.
In the healthcare sector, LG's medical displays provide true-to-life colour replication, catering to precise diagnostic needs. These monitors were showcased at The Royal Australian and New Zealand College of Radiologists (RANZCR) Annual Scientific Meeting. The company's medical monitors, especially the LG 31HN713D IPS Diagnostic Monitor, are designed for applications including mammography, helping medical professionals deliver more accurate diagnostics.
With this renewed focus, LG is poised to uphold its reputation as a trusted business solutions manufacturer, developing purpose-built IT and ID solutions that align with the changing needs of Australian businesses.