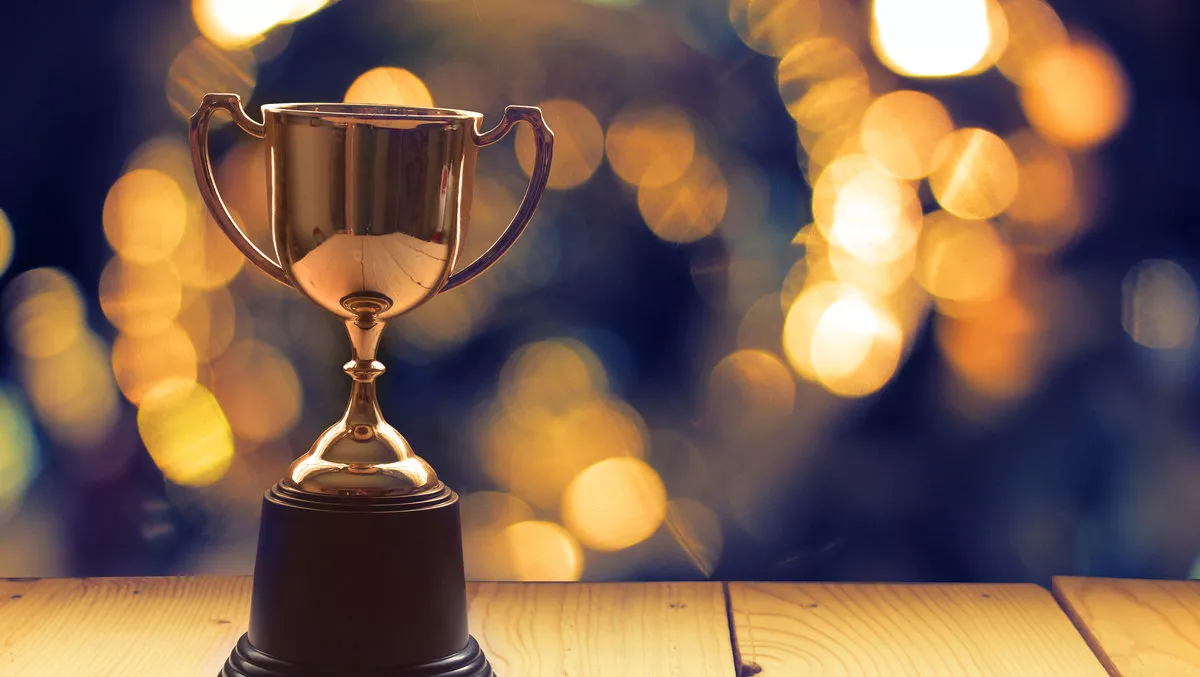 Lenovo PC & DCG divisions announce top Australian partners
FYI, this story is more than a year old
Lenovo named top partners at its Business Partner Gala Awards held yesterday at restaurant 12-Micron in Barangaroo, Sydney.
Attended by 170 of Lenovo's channel partners and hosted by comedian Arj Barker, the national awards recognise the achievements and contributions of Lenovo's PC and DCG partner community over the past year, who have delivered services and value to their customers.
The 18 awards celebrate the achievements distributors and partners have made servicing both Australian SMBs and Enterprises.
One of the awards is the Lenovo Legend Award, with the winner taking the title of the top-performing individual in Australia.
Lenovo Australia - New Zealand managing director Matt Codrington says, "The Partner Gala Awards gives us the chance to celebrate these relationships and the success, results and meaningful innovations our partners have achieved over the past year. Congratulations to all the winners and nominees."
Lenovo DCG Australia - New Zealand general manager Nathan Knight says, "Our dedicated partners are the heart of the Lenovo DCG business, so it is important for us to take the opportunity to recognise the achievements of this community.
"We are incredibly excited to celebrate the work and results our partners have achieved with us over the past year."
Lenovo 2019 Partner Gala Award Winners (PCSD):
Australian Distributor of the Year – Ingram Micro
Ingram Micro has continued to work closely with Lenovo in every aspect of the Lenovo business. Its team continues to acquire more customers, whilst retaining existing ones.

Growth Partner of the Year – Centre Com
As a long-standing partner of Lenovo, Centre Com has delivered innovative services, exceptional customer service and continuous collaboration with Lenovo, driving a substantial increase in their commercial business across the last four quarters.

Innovation Partner of the Year – Ethan Group
Ethan Group continues to focus on Lenovo's core products and deliver quarter-on-quarter growth across its most profitable product sets, and drive national growth and acquisition in the SMB market.

Education Partner of the Year – Learning with Technologies
Learning with Technologies continues to deliver and repair service-level agreements and has contributed to building Lenovo's name within the University space.

Reseller of the Year – Platinum Partner – Datacom Australia
Datacom Australia delivers innovation and strong business engagement and is well-respected across industries.

Reseller of the Year – Gold Partner – Insight Enterprises Australia
As the fastest growing Gold Partner in the channel, Insight Enterprises Australia has developed and launched a new strategy focused on selling IT hardware, which has resulted in increased revenue every quarter in both the SMB - Enterprise Lenovo business segments.

Lenovo Legend – Ian Doherty, Learning with Technologies
This is the sixth year that Lenovo will welcome a new legend to this prestigious club. Ian Doherty has demonstrated willingness to jointly invest with Lenovo to grow his business – from stock holding capacity to employing field engineers and providing stellar support warranty and servicing. Thinking outside the box, Doherty is a quiet achiever and has been a great supporter of Lenovo in the channel community.

Services Partner of the Year – Stott Hoare
Stott Hoare is a Lenovo Authorised Service Provider engaged across Lenovo's full portfolio of lifecycle services and actively bringing in opportunities that span the full services lifecycle.
Lenovo 2019 Partner Gala Award Winners (DCG):
Australian Distributor of the Year – Dicker Data
Dicker Data's appetite for growth and ability to execute is what makes it one of Lenovo's most reliable partners, delivering a y-o-y revenue growth of 82%, with a particular focus on driving breadth and relevancy in the wider unmanaged market.

Growth Partner of the Year – Nuago
In its third year of operations, Nuago has had a 92% compound annual growth rate. During its first full year with Lenovo in FY19, Nuago took the Lenovo DCG business up to a whole new level, growing its DCG business by 360% Y-o-Y.

Innovation Partner of the Year – Virtualflex
Virtualflex has shown dedication and ability to win multiple Lenovo HX customers like Fiji Airways, University of South Pacific, and a landmark HX and SAP customer in Fiji Revenue and Customs, now implementing its new Federal tax system with Lenovo. Through great sales and technical skills, it has dominated the Fiji market with Lenovo.

Managed Service Provider of the Year – IQ3
IQ3 has worked with a number of corporate and government organisations to help them transition from an on-premise capex model to a private cloud consumption-based model built on Lenovo's server technology. Its private cloud services are based on a combination of Lenovo HX nodes and Lenovo blades to ensure maximum efficiency and ultimate simplicity.

ThinkAgile Champion – DXC Connect
This partner has worked in partnership with Lenovo to win and deliver a multi-million dollar project with a large and complex customer. The team took time to understand Lenovo's ThinkAgile solutions in order to articulate the benefits to the customer.

Reseller of the Year – Platinum Partner – Data#3 Limited
Data #3 Limited has made a conscious effort to grow the Lenovo DCG business in the past year by ensuring their sales focuses are mutually aligned within the Data Center offering. Demonstrating its commitment by announcing Lenovo as one of its key vendors, the joint partnership secured large projects and delivered more than 200% growth y-o-y, helping the company achieve one of the highest revenue numbers for the year.

Reseller of the Year – Gold Partner – MoQ Digital
MoQ Digital is one of Lenovo's most reliable partners in Australia. It is one of the largest resellers of Lenovo HX and a true ambassador of the Lenovo brand, consistently bringing on new HX customers to achieve targets and grow quarter on quarter.

Alliance Champion Award – Jason Daniels - John Morgan – Nutanix
Working so seamlessly together with Lenovo that they were seen as one team with one solution by the customer.

Technical Excellence Award – Markus Tang – Stott Hoare
In FY19, Markus Tang achieved five technical certifications and was instrumental in winning two large, complex and competitive deals with Lenovo. He knows the Lenovo resources and config tools inside out and is always keen to provide Lenovo with unsolicited feedback on how to improve systems, processes and pricing.

Sales Marquee Award – Brian Hawkins – Stott Hoare
Brian Hawkins has driven growth across Lenovo segments with his sales team of 136% in SMB and 463% in Enterprise over the last 12 months. This is in addition to leading his team to secure the two largest deals in WA in FY19.