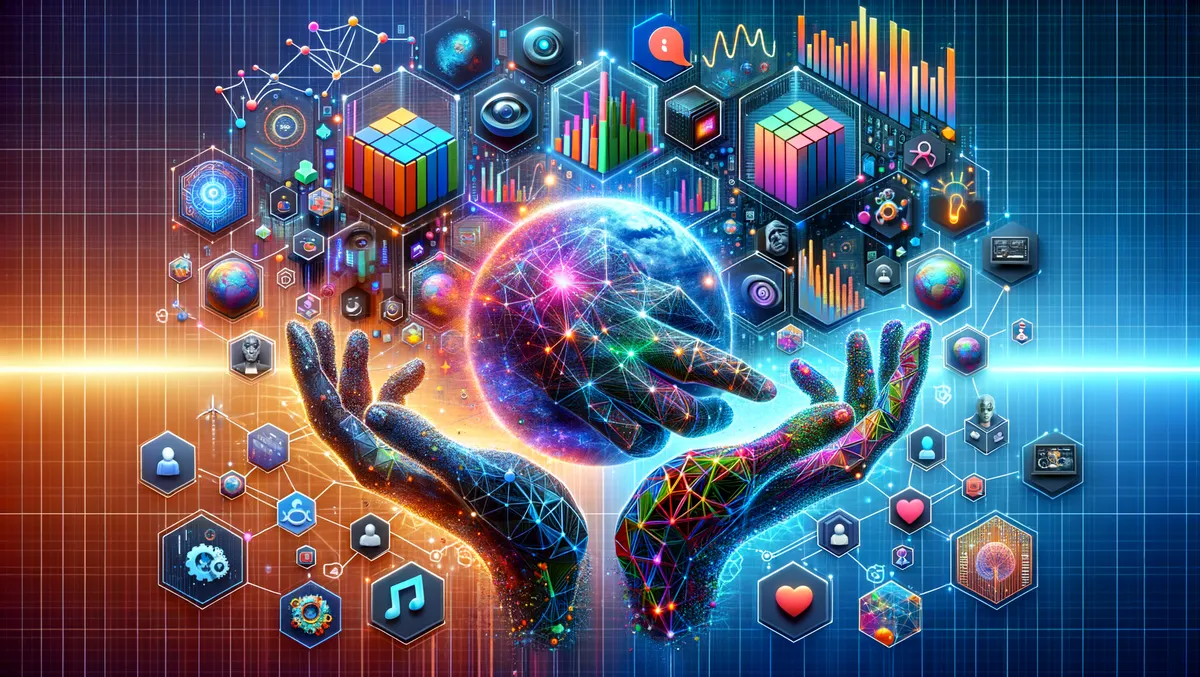 Koat.ai and Plato AI join forces to revolutionise data intelligence
A strategic partnership aiming to redefine data intelligence and encourage innovation was recently announced by Koat.ai, an advanced social listening and intelligence platform, and Plato AI, a company focused on open intelligence solutions.
Known for its data intelligence, Koat.ai presents a robust market insights platform that utilises the power of artificial intelligence. Its proprietary manipulation detection technology identifies both human interaction and manipulated (inorganic) accounts, thus offering unrivalled clarity of insight and data.
Furnishing users with granular sentiment analysis, quantified emotions, and real-time abnormality alerts, Koat.ai empowers analysts, strategists, and decision-makers. It enables quick access to coherent insights into online narratives, strengthening brand reputation and strategy while helping seize opportunities.
Plato Technologies comes equipped with a groundbreaking open intelligence repository and platform. It taps into the potentials of Generative Intelligence and Search in a scalable and profitable way providing a secure environment for consuming sector-specific real-time data intelligence.
By combining forces, Koat.ai and Plato Technologies aim to utilise Koat's impressive datasets and enrichment technology with Plato's extensive collection of technical documentation and vertical intelligence.
Their work begins with the creation of a biotech platform, where Koat's GPT-powered capabilities will derive insights from biotech datasets from social and media sources. The platform will incorporate a ticker-style interface that juxtaposes stock data and relevant conversations on a single graph, offering crucial insights for professionals in the biotech industry.
The potential of the partnership is heightening expectations as it positions the advanced social listening capabilities of Koat alongside the open intelligence repository of Plato. The goal is clear: to deliver better data intelligence solutions and foster innovation.
The partnership benefits from the geographical diversity of the companies, with Koat based in Calgary, Canada, and Plato in New York, USA, emphasising the global nature of their collaboration.
Dallas Toth, CEO of Koat.ai, could hardly hide his enthusiasm stating, "We believe that this collaboration with Plato will take our data intelligence capabilities to new heights, opening up new horizons for our clients and enabling them to make more informed decisions."
Bryan Feinberg, CEO of Plato Technologies, added, "Our generative intelligence network and Koat.ai's advanced social listening tools are a perfect match. We look forward to creating innovative solutions that will drive industry-wide changes in data intelligence."
Koat.ai is a next-generation social listening and intelligence tool powered by AI for comprehensive and actionable market insights to protect brand reputation, inform strategy, and seize opportunities. With proprietary manipulation detection algorithms, Koat.ai has the power to identify human and manipulated (inorganic) accounts, providing True Market Sentiment and unparalleled clarity of insight and data.
Plato is a Generative Intelligence Network and platform focused on today's most active technology verticals. The platform is designed to provide an ultra-safe environment to consume sector-specific data intelligence.