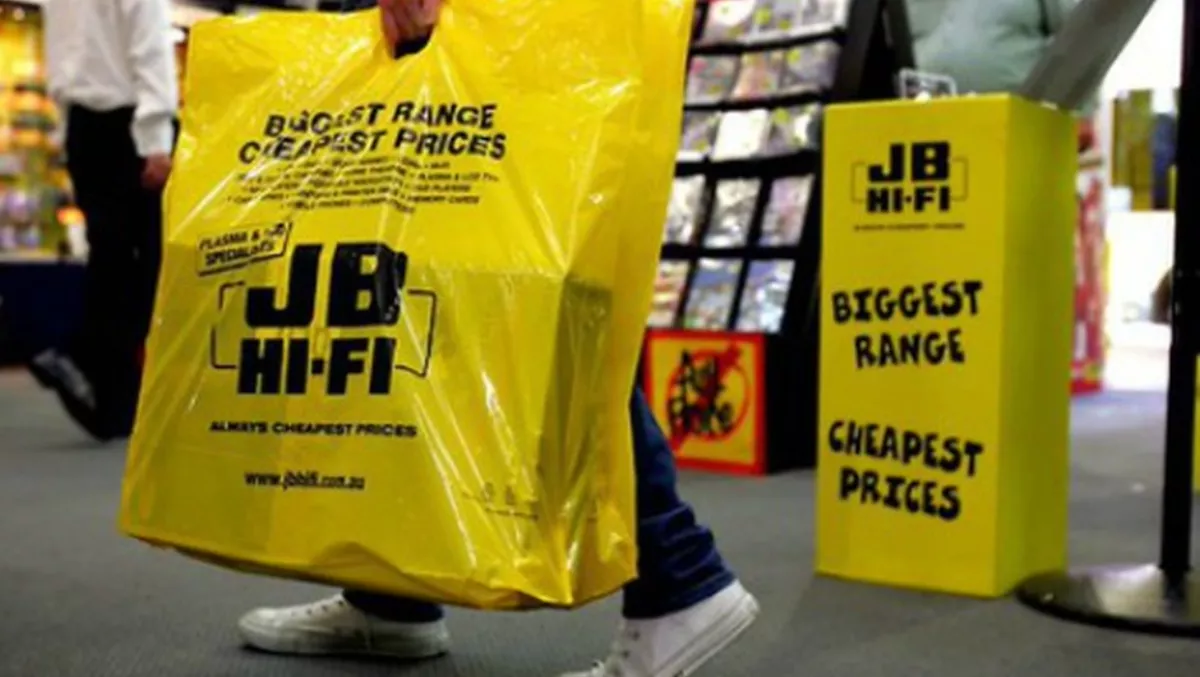 JB Hi-Fi sales up; new chief executive takes over reins
FYI, this story is more than a year old
The fall of Dick Smith seems to be having continued benefits for competitors, with JB Hi-Fi sales continuing to soar in the lead-up to Christmas.
The retailer says sales for the first quarter of FY17 were up 12.4%, with comparable sales up 8.3%. The company expects FY17 sales in the range of AU$4.25 billion.
The continuing sales climb comes on the back of a record year in FY16, when JB Hi-Fi's sales hit AU$3.95 billion – up 8.3%, or 5.4% on a comparable level.
Richard Murray, JB Hi-Fi new group chief executive, says the company remains on track to deliver its longer term aspirational sales target of around $500 million per annum, through both organic growth and strategic acquisitions, with JB Hi-Fi Solutions 'a key driver of our future growth'.
In September the company entered into a binding agreement to buy The Good Guys in a $870 million deal expected to be completed in late November.
Murray says integration planning has begun, though the company remains focused on Christmas trading.
"We are pleased with the progress made to date," he says of the integration planning.
That planning has seen the expansion of its management team, with Cameron Trainor, currently JB Hi-Fi merchandising director, appointed as new JB Hi-Fi chief executive officer, while Michael Ford continues as chief executive of The Good Guys.
Greg Richards, JB Hi-Fi chairman, says an 'integral' part of JB Hi-Fi's ongoing strategy is to encourage innovation and diversification with new products, technology, merchandising formats, advertising and property locations 'in a controlled and responsible manner'.
"This approach provides opportunities to increase revenue, margin and productivity," Richards says.
"Our current strategic priorities include expanding the store network, introducing small appliances to existing JB Hi-Fi stores, continuing to grow our online and solutions businesses and the successful integration of The Good Guys," he adds.
Murray says the retailer is continuing to review its existing store portfolio and apply 'stringent' store selection criteria to potential new sites to ensure they offer high foot traffic and convenient access for customers.
"Our stores have relatively high sales per square metre when compared to many local competitors and comparable international businesses," Murray notes.
"They are located in high foot traffic precincts which allow both convenient access for customers and maximise impulse traffic.
The company is planning up to seven new stores across Australia and New Zealand in FY17, adding around 210 new positions to the more than 7800 full time, part time and casual staff the retailer currently has.