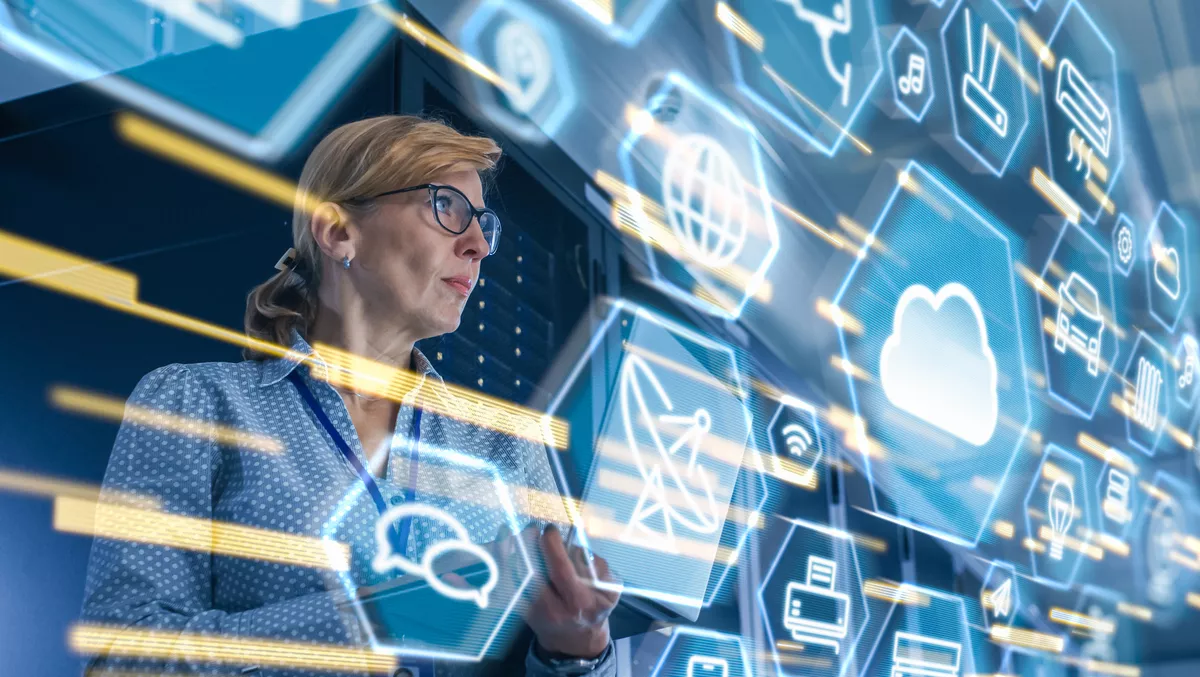 IWD 2022: Degreed sees increase in women in tech leadership
FYI, this story is more than a year old
Degreed has announced the implementation of its Diversity, Inclusion, and Belonging (DIB) program has seen a significant increase in women in leadership roles.
The number of women in leadership roles at Degreed has increased from 25% to 42% since it started its DIB program in 2020, and among new hires, the company says gender balance has risen as high as 53.5%.
Degreed chief people officer Janice Burns says education and diversity are transformative for companies and societies as a whole, and skills are the key to more balanced opportunities.
"I believe skills to be the great equaliser in helping to provide career opportunities from a diversity and inclusion perspective," Burns says.
"Taking a skill-based approach across your organisation will also reduce bias in your upskilling, promoting, hiring, and other talent decisions.
"If you have the right skills for your role, where you're from, your gender, race, it all doesn't matter. Fostering a culture like this is one that provides opportunities for growth, empowerment and career elasticity, naturally opening up doors for more inclusion of all individuals.
Degreed global business transformation senior vice president and DEIB executive officer Susie Lee adds that "Successfully driving a culture of DEIB and offering robust and unbiased career opportunities across an organisation, starts with understanding the skills needed.
"Actionable skills data gives everyone a tangible and unbiased way to build the foundations for an inclusive organisation, one skill at a time.
Citing a report by the World Economic Forum, Degreed says data from throughout the pandemic indicates significant challenges for gender parity in the future of jobs due to increasing occupational gender segregation.
"People's opportunities are directly linked to the access they have to education and this is particularly true when we talk about women," Degreed Latin America and Caribbean vice president Débora Mioranzza says.
"As we rebuild our society after the pandemic, it's crucial that business leaders prioritise initiatives that put gender equality at the centre of their recovery and transformation strategies.
"This will benefit not only the women in the workforce, but the businesses that implement such policies as research reveals that companies that promote greater diversity are 81% more likely to experience greater customer satisfaction and employees are 45% more likely to stay with their organisations.
"They are also twice as likely to say they've hit their business goals in the past three years.
Additionally, the research shows that gender gaps are more likely in sectors that require disruptive technical skills, such as Cloud Computing, where women make up 14% of the workforce, Engineering, where women make up 20%, and in Data and AI, where women make up 32%.
"One important factor of supporting a gender-balanced culture is finding the right technology that can not only be inclusive, but will increase participation and engagement from those who, for any reason, are 'unseen,'" Degreed GenderBRG chief learning strategist and executive sponsor Annee Bayeux says.
"Technology, and more specifically AI/ML, can either drive and propagate bias or, when well designed for democratisation, can help to remove some of the biases in our environment.
"For example, recruitment and career management systems are being designed to help level the playing field by suppressing information that could lead to unintended bias.
The company says an effective learning strategy can be an ally in bridging the historical gender disparities that have only been exacerbated by the pandemic and our current reliance on automation and digitalisation in the workplace.
"At Degreed, we design our learning system to focus on individual skills and progression which elevates the voices of experts across an organisation, not just the voices of the 'usual suspects' who know how to market themselves," Bayeux adds.
"To encourage more diverse candidates into leadership roles you need a multifaceted approach that builds talent from the ground up, that addresses systemic inequality at all levels and departments, and that inspires people to do their best work and reach their full potential," Lee says.
"Listen to your people, especially those in the minority, and set up ways to hear and learn from their lived experiences.