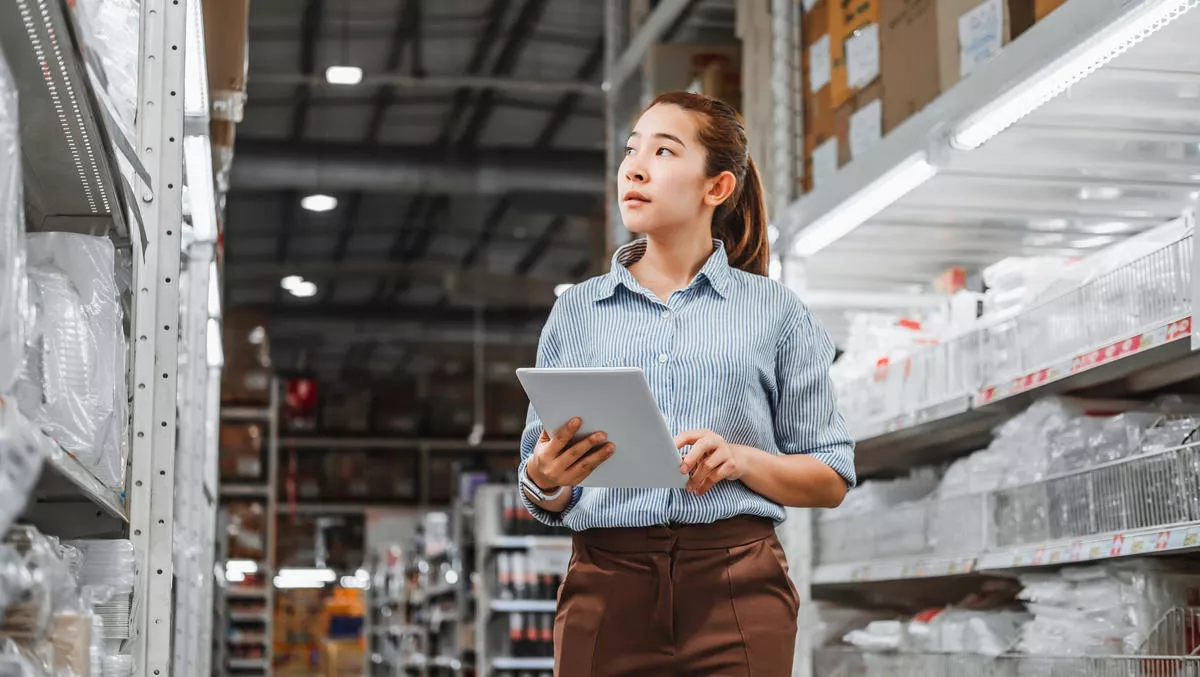 Ivanti Wavelink and Manhattan Associates tackle voice solutions for warehousing
FYI, this story is more than a year old
Ivanti Wavelink has entered into a partnership with Manhattan Associates in South East Asia (SEA), with the aim of bringing greater voice-enablement solutions to warehousing operations.
Using Ivanti Speakeasy, customers in warehousing, transport and logistics, and retail who leverage Manhattan Associates' Warehouse Management System (WMS), now have access to voice-enablement with WMS integration.
Designed to allow for greater modernisation within warehousing and supply chain environments, Ivanti Speakeasy enables businesses to add voice to any application.
Speakeasy includes certain key features and benefits, such as integration with almost all WMS solutions.
According to the company, Ivanti Speakeasy is designed to eliminate the intensive and often costly installation and integration of advanced voice features into WMS.
When it comes to deployment, Ivanti Speakeasy extends voice to terminal emulation or web apps and enables warehouses to deploy voice on existing mobile computers.
The solution also allows for simple employee training. According to Ivanti Wavelink, Speakeasy is an independent voice solution that's ready to be deployed, and can recognise voice without any upfront training time and cost.
For flexibility, Ivanti Speakeasy works with both telnet and web apps across a spectrum of Windows and Android operating systems.
It is also multi-modal, enabling Ivanti Speakeasy users to switch between voice-directed and on-screen modes, and the ability to choose voice or touch input, which can also improve safety.
The solution is also global, as Ivanti Speakeasy is designed to recognise users' spoken responses in multiple languages, regardless of accents.
Ivanti Wavelink area vice president APAC Simon Storey says, "We are proud to be on board with Manhattan Associates and support their customers in deploying our voice-enablement solutions for warehousing, supply chain and logistics firms in the SEA region.
"With Ivanti Speakeasy, we are providing our mutual customers with the best voice-enabled solution for enhancing workers' productivity, while at the same time improving accuracy and safety within the supply chain."
Manhattan Associates managing director of SEA Richard Wright says, "At Manhattan Associates, our software, platform technology and unmatched experience helps to drive both top-line growth and bottom line profitability for our customers in the region.
"Partnering with Ivanti will further support us in our commitment to delivering our customers a seamless technology integration experience.
Wright says, "As a provider of leading-edge cloud and on-premise WMS solutions, Manhattan Associates is constantly working towards helping companies in the region use supply chain and omnichannel solutions to improve operational efficiency and increase profits.
"By working closely with Ivanti Wavelink, we can ensure our customers are able to rapidly benefit from modernising their warehouses with Speakeasy and voice."