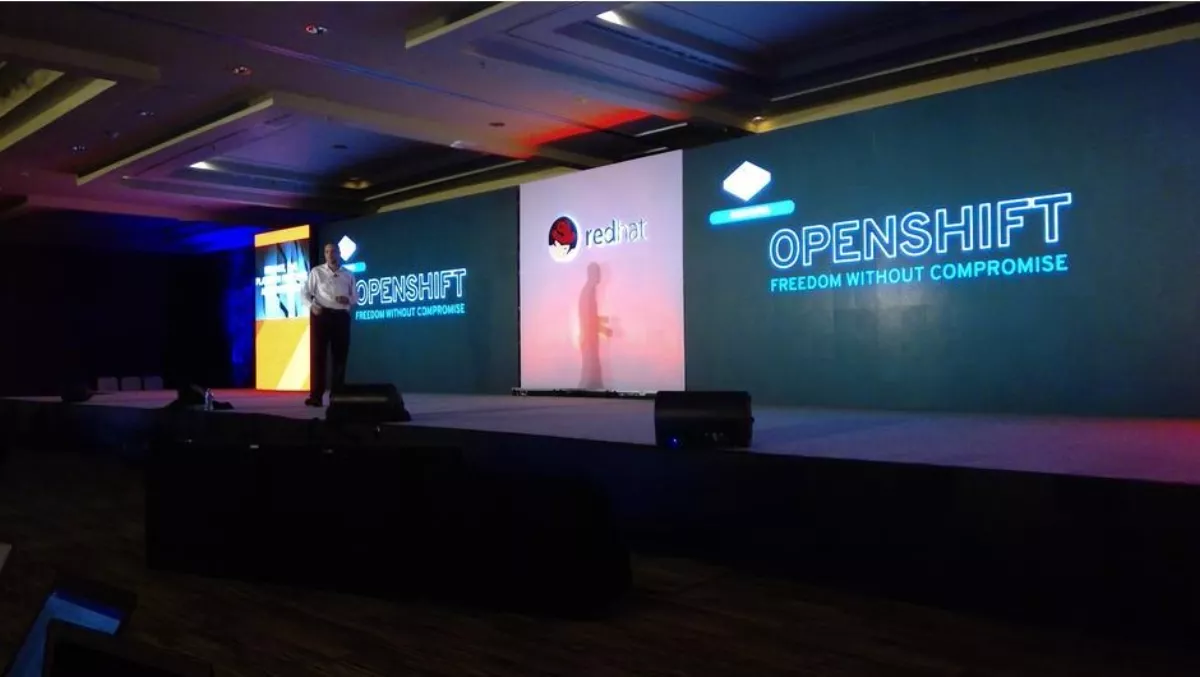 ISVs in APAC showcase increased Red Hat OpenShift adoption
FYI, this story is more than a year old
Red Hat recently showcased the uptake of Red Hat OpenShift Container Platform in Asia Pacific by many of the region's leading independent software vendors (ISV).
Red Hat director of ISV Balaji Swamy says, "Businesses in Asia Pacific are increasingly realising how a leading container platform such as Red Hat OpenShift can help them increase agility and accelerate innovation to be ahead of their competitors.
"With OpenShift, customers can enjoy a consistent environment throughout their organisation, from development through production, with the knowledge that enhanced security capabilities are integrated throughout the entire application lifecycle.
"We are pleased to support ISVs and the expanded OpenShift community as they drive new opportunities across the region and industries.
ISVs such as BoCloud, UEC Group Ltd, Yusys Technologies, EAB Systems, Monoplus and Biqmind are now offering solutions based on Red Hat OpenShift to help companies in the financial services, IT, and oil and gas sectors accelerate their innovation journey.
Yusys Technologies director Guan Han says, "Red Hat OpenShift Container Platform is not only a powerful platform for the realisation of micro-services, DevOps, CI/CD, and more, but it also provides a great technology for Red Hat's partners to use to help their customers more fully realize digital transformation.
"We are delighted to have chosen Red Hat as a partner to collaborate and create an impact on the digital banking industry in China through open source technologies." To help enterprises in Asia Pacific capture emerging opportunities, ISVs in the region are integrating Red Hat OpenShift into products and services that can enable success for cloud-first customers.
Red Hat OpenShift is built on open source innovation and standards including Kubernetes, the container orchestration engine, and Red Hat Enterprise Linux, and is trusted by many companies around the world.
It provides a more secure and stable platform for container-based deployments without sacrificing current investments, enabling mission-critical, traditional applications to coexist alongside new, cloud-native and container-based applications. Red Hat OpenShift unites developers and IT operations to build, deploy and manage applications consistently across hybrid cloud infrastructures and helps enterprises deliver modern and traditional applications more quickly and efficiently. UEC Group director Li Ming Zhuang says, "Red Hat OpenStack Platform and Red Hat OpenShift Container Platform provide more secure, robust and reliable open source cloud computing software support, helping enterprise customers and partners to adopt open source technologies without concerning the support issue.
"We are very pleased to have selected Red Hat as our technology partner to build and deliver our bio technology cloud platform."