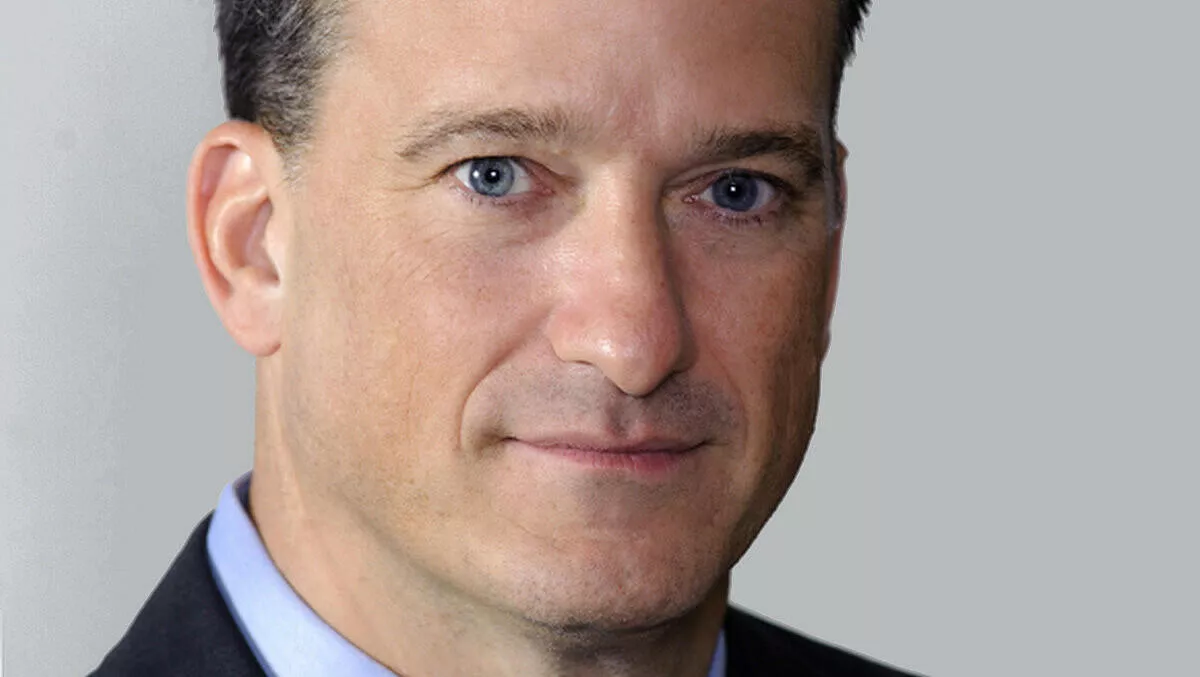 Interview: Kaseya CEO Fred Voccola sharpens security outlook
FYI, this story is more than a year old
Last week Connect IT APAC brought together managed service providers (MSPs) and IT administrators to Sydney to discuss, listen and learn from their experiences in areas such as security, compliance, backup, and disaster recovery. It's a time when those from competing organisations can shake off the rivalry and talk about best practices – professional to professional.
We talked to Kaseya CEO Fred Voccola and ID Agent CTO Nick Streaker while they were in Sydney.
Voccola describes Kaseya as one of the pioneering companies in the managed services sector.
"Kaseya started as a company that worked with various VARs, resellers and channel partners helping them to get into the remote monitoring IT management business for small to mid sized businesses. It has come a long way – we have more than 1200 employees and do a little over $300 million worldwide, with $75 million a year coming out of the Asia Pacific region," says Voccola.
The company's security business pulls in around US$100 million per year, or 33% of its business. Kaseya provides a cloud platform for managed services providers, who in turn managed small and mid-sized businesses.
In addition to the Connect IT APAC conference in Sydney, Kaseya focuses on Asia Pacific as an investment base.
"Our APAC business is growing fast as a result of the economy and an under-penetrated market. We're also shopping for new office space in Sydney and in Auckland as we speak.
Kaseya has also fleshed out its security portfolio with acquisitions such as ID Agent, which provides dark web monitoring and identity theft protection solutions.
ID Agent's Nick Streaker explains that the company initially targeted enterprises, but soon realised that the organisations most at risk are small and medium-sized businesses.
"We were building out our training and phishing simulation platform and about that time is when Kaseya announced the acquisition. We quickly became part of the family and continue to move forward with our security practice, development, and supporting the larger vision. It's a perfect match.
Voccola adds that credentials are here to stay, and small businesses aren't always security experts. Many companies don't understand the risk.
"ID Agent talks to the client and says, Mr or Mrs dental practice? Is this your email address? Is this your password? They say, yes it is. 'Well you've been compromised, and you don't even realise it.' That's a very powerful way to get the attention of a small business because it makes it very real.
"When you're thinking about managed service providers dealing with small business, keep things simple, easy, and visually valuable – rather than theory and construct. Here's the challenge, here's what's up, here's how to fix it. ID Agent does a fantastic job of that.
Looking at the broader security landscape, Streaker says MSP partners are seeing similar threats to what the company is seeing: compromised credentials, phishing attacks, and ransomware. MSPs are also facing issues such as software vulnerabilities or changing user behaviours.
"Most of the most noteworthy breaches that we're seeing are result of vulnerable systems where patches were actually available. There's no reason for that. User behaviours come from the fact that you want to protect your user identities through multifactor authentication, single sign on password management, but also you want to build a culture of security," says Streaker.
"The roadmap should include a cyber aware community, or a culture of security with continuous education and simulation assessments. That transforms your user base from a point of vulnerability to a sensor on your security posture.
The Australian Government and other governments across the world are well aware of threats such as these. Australia is taking proactive steps to protect the country from these threats.
"The government has been consistently at the forefront of strong cybersecurity posturing. We've seen great strides in improving cybersecurity programs and supporting the private sector. That's indicative of most countries' reliance on public-private sector relationships – the outreach and participation are key to success," says Voccola.
"One area for improvement from a government perspective is to have specific guidance for organisations like small businesses, rather than broad blanket recommendations. This would also be helpful for MSPs," he notes.
So what does the future hold for Kaseya as a global company? Kaseya ties its portfolio into its platform IT Complete, which is a platform for MSPs. Security, backup, endpoint management, IT documentation, network management – it's everything for the multifunction IT professional, Voccola explains.
"By acquiring the best of breed of all these categories and integrating the products, it allows us to offer the best technologies for every single job within an integrated single pane of glass.
"We're acquiring people who care; people who want to stay with the business and grow it. I think you'll see us make a couple more acquisitions in the next 12 months," Voccola concludes.