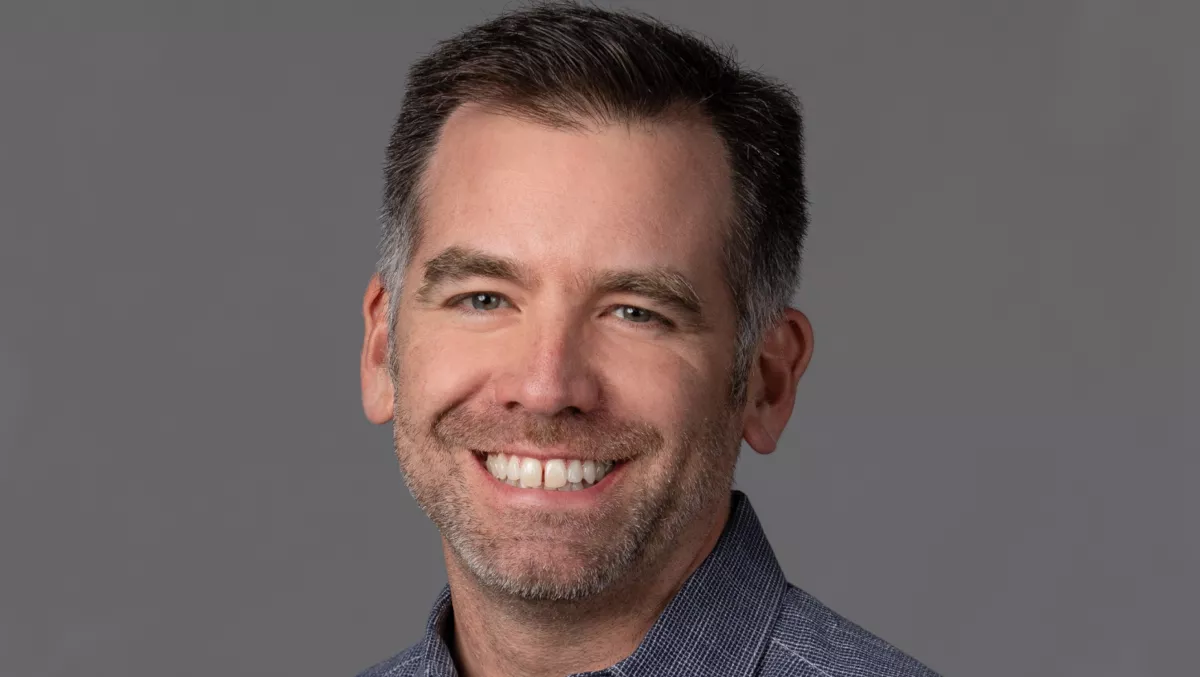 Interview: Invicti's Mark Ralls on the new defining age for web application security
Thu, 30th Sep 2021
FYI, this story is more than a year old
Cybersecurity firm Invicti was born from the merger of Netsparker and Acunetix in 2018, bringing together almost a decade and a half of successes from each company. Based in the United States, the company forged ahead on one key specialisation: web application security.
We spoke with Invicti's president and chief operating officer, Mark Ralls, to discuss web application security, vulnerability management, false positives, and why businesses need to think about vulnerability scanning in a new way.
The early days of modern web applications provided an almost 'magical' experience powered by JavaScript back in the mid-2000s, but now the modern web application is much more complex and pervasive than anyone could have imagined way back in 2005. Now, there are different applications for all kinds of services like banking and government, for example. But those apps now contain and protect more sensitive data, and their releases are faster too.
"These apps are leveraging APIs more, so it's much more difficult to keep them secure. Invicti has been through that evolution and our whole process has been to invest and maintain a strong focus on securing web applications. It's all we do, and we do it well," says Ralls.
One of the company's main focus areas is on vulnerability management and vulnerability scanning, both traditionally considered a pain point for IT and security teams.
"Imagine this: a moderately-sized company like a bank could have 100 applications. Vulnerability scanning could detect 10 vulnerabilities per application. There are now 1,000 vulnerabilities that security teams now need to investigate. They can't fix anything because they need to go back to the appropriate developers."
"When false positives pop up and developers spend time investigating these flags, it wastes their time. And it creates friction between development and security.
He adds, "When we talked to customers, we found that it can take a security professional, on average, an hour to manually verify a single vulnerability. Multiply that by 1,000 vulnerabilities, and it's an incredible amount of work in a short space of time."
"Of all detected vulnerabilities, 20% might be false positives - but which 20%? So all 1,000 vulnerabilities need to be investigated to find the 200 that may be false positives.
It's tempting to err on the side of caution - after all, businesses would rather encounter a false positive than a false negative that turns out to be an exploitable vulnerability - one with the potential to cause significant trouble or a data breach.
So what should organisations do? Waste time chasing thousands of vulnerabilities to avoid any possibility of a data breach? It's an overwhelming ultimatum.
Invicti's founder Ferruh Mavituna came from a penetration testing and security consulting background, so he understood these challenges. He used his pattern matching intuition from his penetration testing background and applied it to a tool that analyses vulnerabilities in a non-malicious way. It was the dawn of Proof-Based Scanning.
"That's what Invicti started building from the very beginning, in 2006. Ferruh built a platform that is able to show potential breaches, a proof of concept, and then provide actionable results to support remediation."
Going back to the idea of 1,000 vulnerabilities, Ralls explains that automated Proof-Based Scanning sends the vulnerability straight to a developer and security teams don't even need to look at it.
"This process can be fine-tuned but the fundamental point is that teams are not wasting 1,000 hours manually looking for vulnerabilities that could be exploited, and flagging false positives. There may be a small fraction that are not confirmed by perfect scanning, but now the team may only need to check 50 vulnerabilities rather than 1,000.
Accuracy is key to automated and manual scanning, and Invicti focuses on improving the accuracy of its results every day. In addition, the company ensures its products can test for the latest zero-day and new class vulnerabilities, and the company passes everything through its security engineers to confirm vulnerabilities.
"We've logged this data since 2015 since we launched the hosted version of our product. There's more than 500,000 evaluated vulnerabilities and less than 0.02% confirmed vulnerabilities turned out to be false positives. That's less than one in 5,000. Think about the relationship between security teams and developers: if developers only receive false positives from the security team twice a year, that's going to create a more harmonious relationship and save a lot more time.
How much time? Try around 10,000 hours per year, resulting in savings of approximately half a million dollars. In addition, security analysts and engineers can be deployed to more essential tasks - and Ralls says there's no substitute for the intelligence and intuition that a security professional can bring.
"What's rewarding is when security staff can focus on more sophisticated work like protection from attacks, spending time with end users, or educating developers on security."
"There are so many opportunities for security teams to drive tangible security improvements. Still, the reality today is too much of their time is tied up in making sure the tools they use are accurate. Organisations pay good money for those tools - and they should be accurate.
Ralls explains endpoint security through the analogy of a laptop, which demonstrates how every endpoint needs to be protected.
"Nobody would secure laptops only belonging to the executive teams - you'd want to protect every endpoint. But it wasn't so long ago that securing a laptop was a manual process that was difficult to scale. Twenty years ago, not every laptop was secure because not every employee had a laptop."
"In today's world, every organisation realises that they need to secure every laptop in their company. But they only secure a fraction of their applications because they may not realise that there's a better way to secure everything."
"In just a few years we'll look back and ask how we lived in a world in which only 15% of applications were secured. How was that possible, how did we continue to be so vulnerable? That's what Invicti's mission is. Applications hold my data, your data, our families' data, and those are the communities we are protecting against attackers.