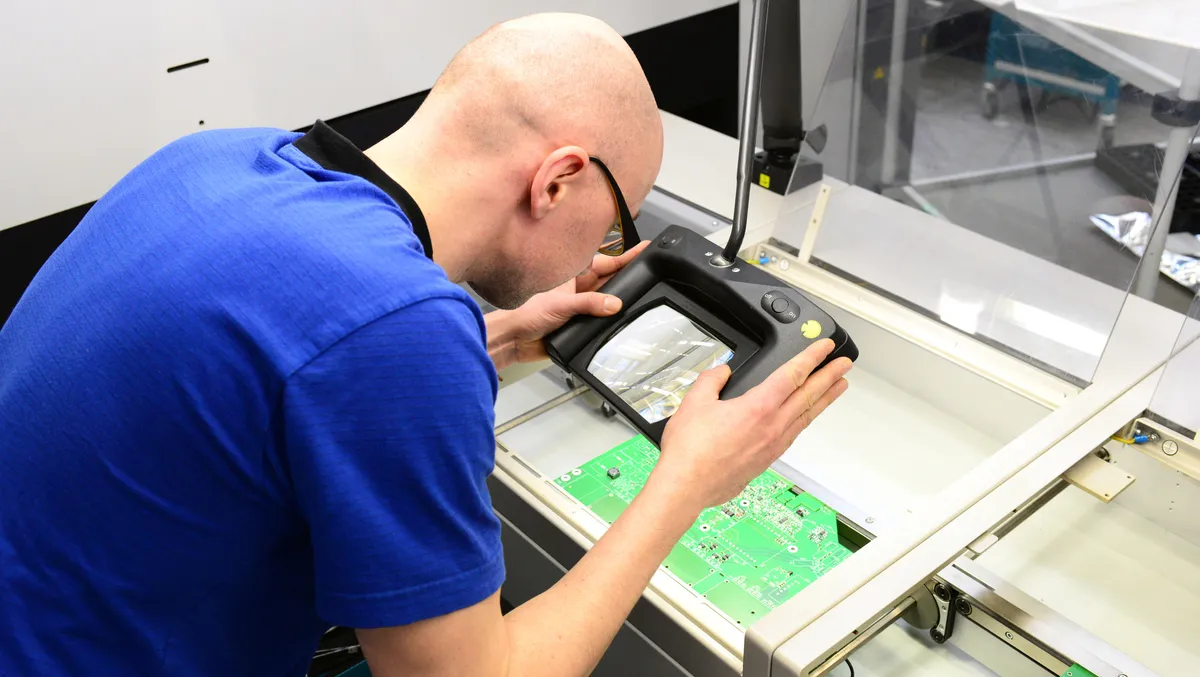 Intel to spin off PSG as standalone business, Sandra Rivera appointed CEO
Thu, 5th Oct 2023
By Sean Mitchell, Publisher
In a strategic move aimed at bolstering its position in the FPGA (Field-Programmable Gate Array) market, Intel Corporation has announced its intention to operate its Programmable Solutions Group (PSG) as a standalone business. The separation is slated to commence on January 1, 2024, and will see Sandra Rivera, currently Executive Vice President at Intel, take the helm as CEO of PSG.
The decision comes as Intel seeks to "fully accelerate its growth and more effectively compete in the FPGA industry," which has applications across a multitude of sectors including data centres, communications, industrial, automotive, aerospace, and defence. Intel's CEO, Pat Gelsinger, stated, "Our intention to establish PSG as a standalone business and pursue an IPO is another example of how we are consistently unlocking more value for our stakeholders."
Rivera, who has been instrumental in revitalising Intel's Data Center and AI Group (DCAI), will continue to lead DCAI until a new leader is identified. "This is an incredibly exciting day for me and the PSG team. Reestablishing PSG as a standalone business will enable us to unleash our full potential as we drive for leadership in this demanding and essential part of the semiconductor industry," said Rivera.
Shannon Poulin, named as the Chief Operating Officer (COO) of PSG, echoed Rivera's enthusiasm, stating, "This is a significant inflection point for the PSG business – one that will enable us to build out a leadership end-to-end portfolio of FPGA products, while also making enhancements to our go-to-market strategy that will enable us to achieve market share growth."
The standalone operations for PSG will continue to receive support from Intel, which expects to report PSG as a separate business unit when it releases its first-quarter 2024 financials. Over the next two to three years, Intel also plans to conduct an IPO for PSG and may explore opportunities with private investors to accelerate the business's growth, while retaining a majority stake.
The separation is designed to enable potential private and public equity investments, thereby accelerating the strategic repositioning of the business and driving substantial value creation. This move follows the successful completion of an IPO for Intel's Mobileye business in 2022, as well as announced private investments by Bain Capital Special Situations and TSMC into Intel's IMS Nanofabrication subsidiary in 2023.
Both Intel and PSG will remain strategically aligned, particularly in their relationship with Intel Foundry Services (IFS). "Our strategic relationship with Intel will continue to be an advantage as it gives us maximum flexibility in how we address fast-growing markets like automotive and data centre and communications," Rivera added.
According to third-party estimates, the FPGA market is expected to grow at a compound annual growth rate (CAGR) of more than 9%, from $8 billion in revenues in 2023 to $11.5 billion by 2027. PSG has already been performing well, delivering record revenues for a third consecutive quarter as of Intel's second-quarter 2023 earnings call.
Today's announcement underscores Intel's intense focus on advancing its IDM 2.0 strategy, driving growth in its core businesses, and creating value for shareholders across all of its assets.