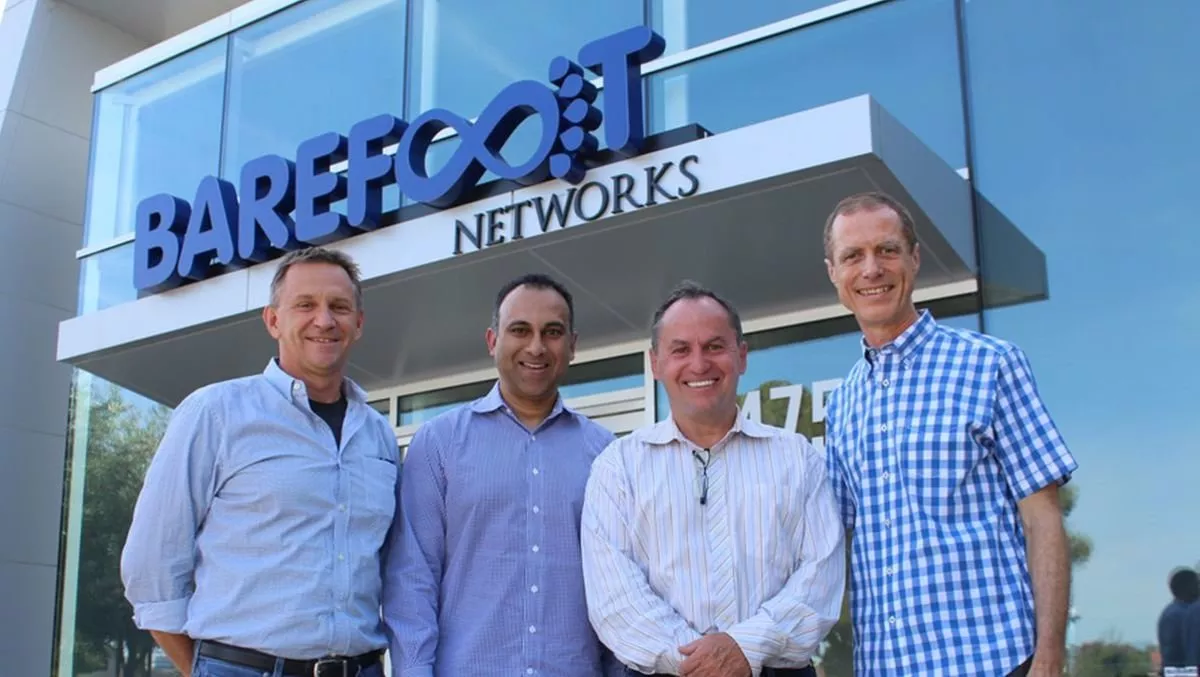 Intel to acquire ethernet fabric provider Barefoot Networks
Wed, 12th Jun 2019
FYI, this story is more than a year old
Intel is pushing deeper into the data center market, after the company announced its intentions to buy out emerging ethernet switch and data center software manufacturer Barefoot Networks.
Intel Data Center Group executive vice president and general manager Navin Shenoy announced the acquisition this week. Writing about Barefoot Networks, he says that the company specialises in the programmability and flexibility necessary to meet the performance and ever-changing needs of the hyperscale cloud.
"Upon close, the addition of Barefoot Networks will support our focus on end-to-end cloud networking and infrastructure leadership, and will allow Intel to continue to deliver on new workloads, experiences and capabilities for our data center customers.
Barefoot Networks, which is based in California, United States, is led by CEO Craig Barratt. Shenoy says that the Barefoot Networks team complements Intel's existing connectivity offerings.
"Barefoot Networks will add deep expertise in cloud network architectures, P4-programmable high-speed data paths, switch silicon development, P4 compilers, driver software, network telemetry and computational networking. Most important, this is one of the most talented and experienced teams in this domain in the industry.
He adds that Intel has been on a mission to help customers harness the potential of data – including data's movement, storage, and processing with speed and efficiency.
"An essential part of the equation is providing data center interconnects that can keep pace with our customers' extraordinary and growing requirements. This is why interconnect is one of our six technology pillars in which we are investing to serve our customers.
Those six technology pillars include: process, architecture, memory, interconnect, security, and software.
Over the past week, Barefoot Networks has been demonstrating its solutions at Cisco Live in San Diego.
These demonstrations highlighted the benefits of deploying Barefoot Tofino-powered Cisco Nexus switches along with Barefoot Deep Insight for high-performance P4-programmable switching and routing with real-time network monitoring and visibility.
"The rise of new applications in modern data center networks brings requirements for granular visibility, performance monitoring and control for the east-to-west traffic and flows generated by distributed workloads. Barefoot has leveraged Slack, a cloud-based collaboration tool, to provide real-time updates and alarms to help operators detect and remedy problems in their networks in a timely fashion," Barefoot Networks states.
Intel's acquisition of Barefoot Networks is expected to close in the third quarter of 2019.
We look forward to serving Barefoot Networks' current customers, and to introducing its innovative programmable networking paradigm to more customers around the world," concludes Shenoy.