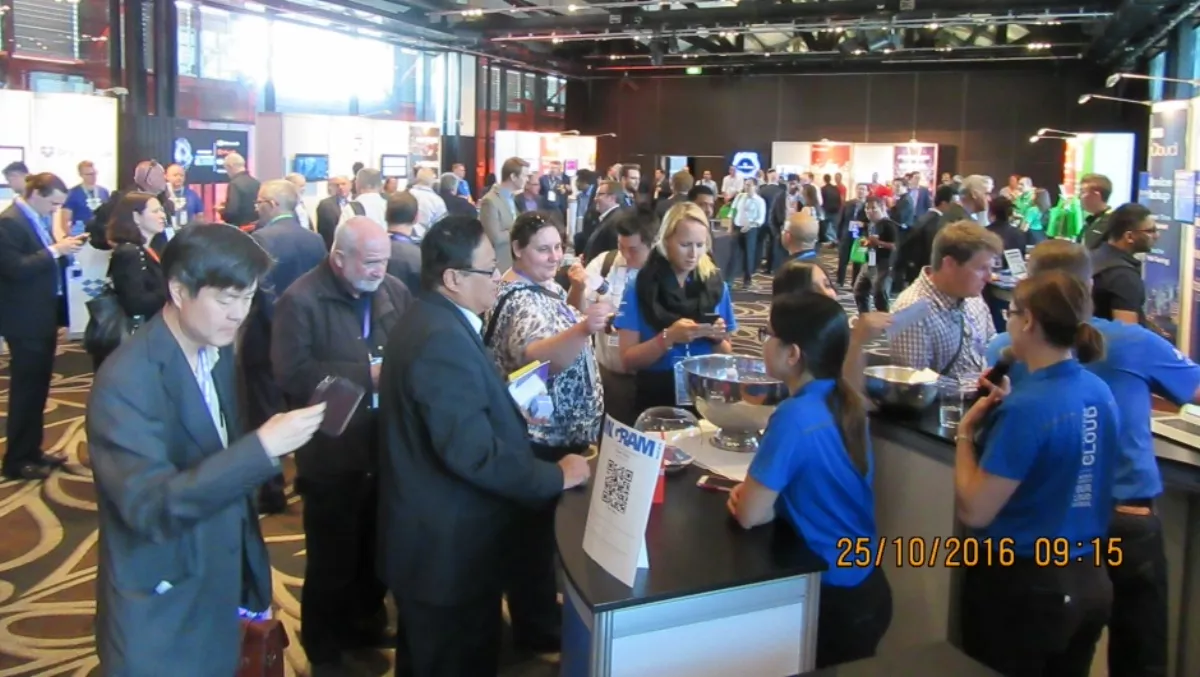 Ingram Micro Cloud Connection Live: Collaboration, specialisation and change
FYI, this story is more than a year old
There's enough cloud pie to go around so get collaborating with other resellers outside your sphere of expertise in order to maximise your cloud business.
That was just one of the messages delivered at last week's Ingram Micro Cloud Connection Live 2016 events in Sydney and Melbourne, where attendees heard from resellers who have already carved out successful cloud businesses and from Ingram and its partners, including Microsoft and Dropbox, as they showcased their cloud offerings.
Ingram Micro says resellers need to find ways to manage customers' hybrid cloud environments, provide their own cloud services or resell other cloud services as customers' IT infrastructure components migrate to the cloud.
A reseller panel provided attendees with insights into how some of Ingram Micro's key cloud resellers are creating successful businesses - from creating a profitable subscription based services and support model, to the necessity to specialise and develop a clear go-to-market strategy.
It was at the reseller panels that resellers were urged to align and collaborate with other partners outside of their own area of expertise in order to offer customers the best solution possible.
"The cloud and services space is far to broad to specialise in everything - finding key partners to collaborate with is essential in ensuring your customers are getting the best out of this new technology space.
"There is enough pie for everyone to be successful in doing this - it's a two way referral street, as long as you partner with the right people, which Ingram can help with.
The distributor says it has a network of reseller and service providers as part of its pro services division and can assist resellers in building out a network of people to work with.
The importance of keeping up with new technologies was also driven home, with resellers urged to stay abreast of new offerings and how they can benefit customers, through bootcamps, webinars - and Cloud Connection Live.
Cloud Connection attendees also heard how the Ingram Ecosystem of Cloud can be harnessed to maximise their profit potential, with cloud solutions integrated into a single source making it easy to sell and manage cloud services.
The Ingram Micro Cloud Marketplace can then be used to help partners bundle, tailor and market the solutions, with Ingram Micro's partner enablement and lead generation programs 'the icing on the cake'.
"We have invested a lot into the Ingram Micro Cloud Marketplace," an Ingram Micro spokesperson says.
"It is much more than a purchasing portal; it does procurement, provisioning, activation, management, notification, billing, invoicing, end-user administration and much more.
"We have developed this and are constantly adding more functionality to our portal to make it easy for our partners to manage subscription based licensing.
"Then, partners can look at the next evolution and white labelling of the portal through Cloud Store and Odin Essentials.
Meanwhile, at an SMB business transformation session resellers were given a simple message - change is necessary to stay competitive.
"If you change nothing then nothing changes for you, but the world changes. Doing the same thing and expecting a different outcome is insanity.
"Do today what others won't, so tomorrow you can do what others can't.