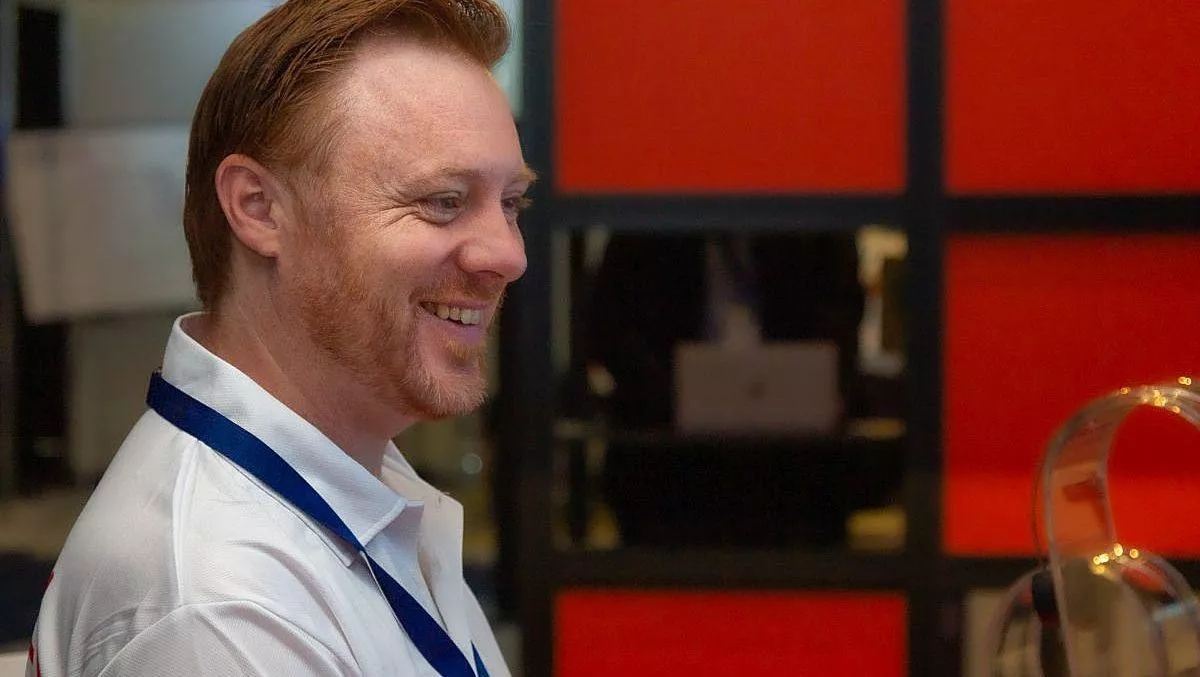 In times of crisis, collaboration is critical
Mon, 23rd Mar 2020
FYI, this story is more than a year old
Never before has our society been tested as it is right now. As COVID-19 continues its spread across the globe, millions are being asked to self-isolate and, where possible, work remotely.,
While no industry has been spared from coronavirus' consequences, three sectors in particular demand immediate support in these challenging times; education, not-for-profits, and – of course – health.
Although Australia is yet to forcibly shut schools and universities, if the international response is any indicator, it's only a matter of time before campuses are closed and education is moved online.
According to UNESCO, 85 nations have enacted country-wide school closures while a further 15 have closed education facilities in coronavirus hot spots.
The number of learners impacted is staggering. UNESCO estimates more than 1.2 billion primary and secondary students are at risk of having their studies affected, and more than 195 million tertiary students stand to have their education compromised by closures.
Locally, some forward looking institutions are pre-emptively moving to shift courses online to help halt the spread of the virus.
Deakin University has paused all on-campus teaching until at least March 27 as it seeks to adhere to recommended social distancing procedures. As part of its response – and to ensure learning isn't impacted – the university is transitioning all in-person lectures to online, cloud-delivered formats.
Sydney University is similarly shifting "as much of their teaching online" in a bid to stem the spread of the virus, while the Australian Medical Association (AMA) has predicted such closures will inevitably have to go ahead across the nation.
Given the immediate needs in the education sector, as well as those supporting the most at-risk in our society through non-profit services, we have moved to offer online collaboration software free-of-charge to providers in these sectors.
Any education institution or NFP across Australia can sign up for the software, Avaya Spaces, for free.
As Australians, we know that during the most trying times, it's critical that we stick together, support each other, and collaborate. It's a quality that defines us as a nation. Whether after fire, flood, cyclone, or pandemic, we're there for each other when it's needed most.
Children are our future. While they appear resilient to the COVID-19 virus itself, the lasting impact on their futures as a result of disrupted education is untold.
By offering our technology free to these sectors, we hope to minimise the disruption and support them to continue their learning.
Avaya Spaces enables people and organisations to connect and collaborate remotely. It brings together chat, voice, video, online meetings and content sharing, and gives users an extensive set of meeting and team collaboration features, including voice and video conferencing for up to 200 participants. Further, as it is mobile enabled, users can learn and work securely on-the-go or when connectivity is limited.
At Avaya, we saw the power of collaboration at play when the virus first broke out in Hubei province in January. Together with our Chinese partners, Shanghai Zhiang, we donated remote visiting systems to Tongxiang Hospital so patients and family members could communicate through video conferencing. This not only helped improve patients' quality of life while in quarantine, it assisted in limiting cross-infection, and reduced the consumption of precious medical protective equipment.
Similar solutions were also donated to the Wuhan Vulcan Mountain Hospital, Wuhan Lei Shenshan Hospital, and Zhejiang Provincial People's Hospital, enabling doctors to carry out remote consultations in the virus' epicentre and to-date the hardest hit region in the world.
In these times of crisis, it becomes clear just how important communication and collaboration really are. When the ability to speak face-to-face, to build connections and rapport is taken away, we see just how much we rely on our fellow humans.
While it's true some industries aren't well suited to remote working, those that are should be supported in any way they can to continue operating – particularly when they're as critical as the education, charities, and health sectors.
In a world where we're being forced to self-isolate and keep our distance from each other, technology has the power to bring us back together.
And it's only by working together that we'll get through this crisis.