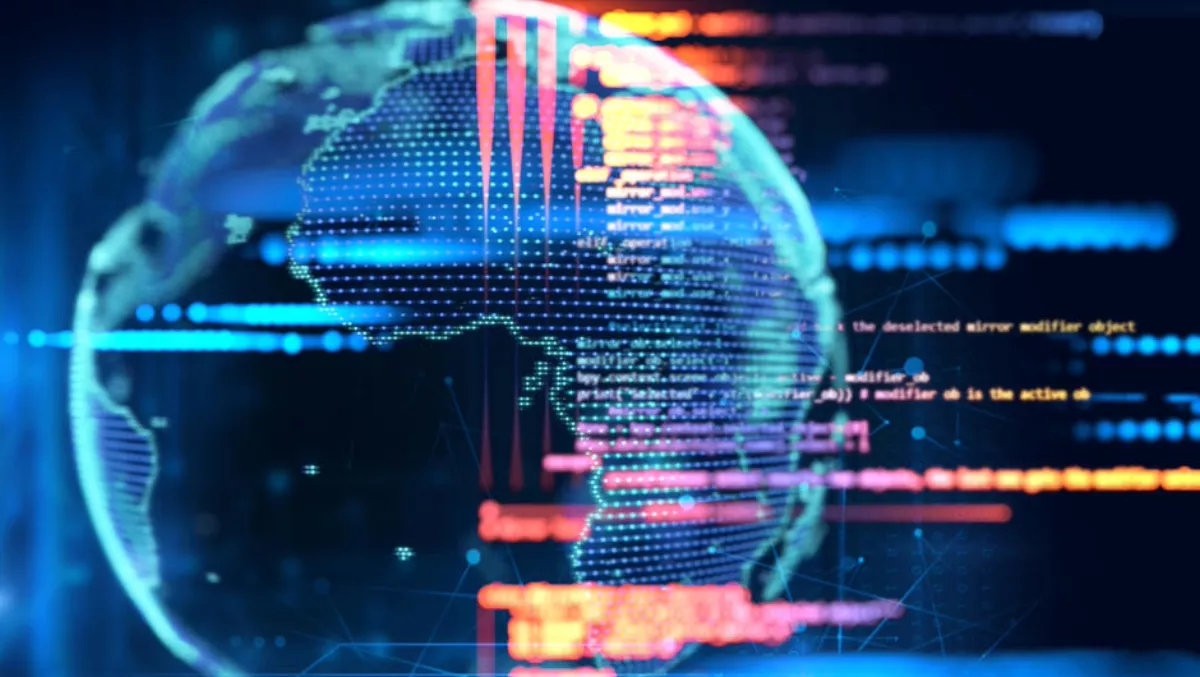 IHS Markit outline the big market trends in video analytics
Fri, 26th Jan 2018
FYI, this story is more than a year old
By Patrick Martlew, Community Editor
IHS Markit has revealed the top trends within the video analytics market, as evidenced by their market research.
IHS Markit senior analyst Monica Wang gave the opening keynote address at the Milestone Integration Platform Symposium, where she outlined the current state of the market and the key themes looking forward.
Wang described video surveillance as the 'most important' category within the physical security market, accounting for more than half of the world market (52.5%), with a value of (USD) $15.4 billion.
For security services, Wang outlined that security systems integration still had the majority share of the security services market with a 63% (with a $63.3 billion value), while remote monitoring services were in second place with 35.6% share of the market (with a $35.7 billion dollar global value).
However, the three fastest growing segments across both physical security and security services across a period of 5 years were video analytics (44.7% growth), enterprise storage (17.9% growth) and consumer video surveillance.
Wong then continued to outline what IHS Markit consider to be the five overarching trends affecting in video analytics, which include the following.
Growth of network camera with better image is accelerating
Driven by the market transition from analogue cameras to digital cameras, shipments of network cameras - and to a lesser extent HD CCTV - are expected to grow steadily through to 2021.
According to 2016 figures, network cameras enjoyed 59% of the global security camera shipments, with HD CCTV taking 29% and analogue representing 12% of shipments.
In 2021, IHS Markit tips network cameras to grow to 77% of total shipments, while HD CCTV is expected to grow to 23% (with analogue solutions fading away entirely).
In terms of camera resolutions, while shipments of cameras with 4 - 5.99 megapixels are expected to experience marginal growth - with a compound annual growth rate (CAGR) of 6.1% - they will continue to represent the majority of shipments in 2020.
However growth is far healthier in the 6 - 8.3 resolution bracket, with an expected CAGR of 139.5% up to 2020, while 8.3 megapixels and above are the next big growers with a CAGR of 96.4%.
Fast growth of video analytics
The new generation of video analytics products have been attractive for organisations as they a provide a platform for the automation, monitoring and processing of information at speed and scale.
These new sets of tools have rebuilt market confidence, after a dip in investment thanks to high false alarm rates and other pragmatic limitations of previous solutions.
IHS Markit forecasts that by 2022, the shipments of cameras with video analytics capabilities will total about 53%, with a growth rate of approximately 400% vs 2017.
Similarly, the penetration of recorders with video analytics capabilities is expected to rise to 10% of total shipments, which represents an approximate increase of 500% vs 2017.
Deep learning revolution
Wang says there is will be vastly increased investment in deep learning, mainly driven by big data, cloud computing/Graphics Processing Unit (GPU) innovation and better deep learning algorithms.
"As connectivity increases with a higher number of cameras, there will be even more storing and sharing of data," she says.
"This big data, which is collected through the connected cameras, can be used to feed the deep learning training model. This will lead to more accurate results, enabling the creation of applications that can be used for new scenarios.
Power has been a considerable driver of deep learning proficiency and adoption, with recent GPU innovation driving incredible gains in processing power for deep learning applications and solutions.
Wang says there are two main benefits of deep learning in video analytics, which are accuracy and capability.
Both of these margins have exponentially facilitated improved automated processes, as deep learning algorithms provide the potential for automation to be done intuitively - matching or even exceeding human capability - which leads to faster, more accurate automation with a broad list of capabilities.
From AI edge to AI cloud
Wang says she has observed hybrid models when looking at the distribution of video analytics workloads, as organisations use a mix of both cloud and edge intelligence.
She says this essentially provides the best of both worlds, as intelligence processing done on both the cloud and on the edge can provide value in differing ways.
Edge intelligence deployments are typically more suited towards things like object detection, crowd monitoring and feature extraction, whereas the cloud is aligned with object searching, facial recognition and data mining.
According to Wang, using a combination of both cloud and edge intelligence can provide well-rounded solutions that can effectively manage bandwidth requirements (i.e. edge intelligence relieving computing capacity at the backend).
Cybersecurity is high on video surveillance agenda
Wang says the rise of IoT has provided critical cybersecurity challenges, as the four stages of these deployments - connecting devices, collecting data from sensors, processing and analysing that data, and the subsequent resulting creation of value propositions - leaves the technology more vulnerable.
Still, barriers exist to customer adoption of cybersecurity measures, with cost being a major factor.
Looking at an IHS survey, the main inhibitors to cybersecurity investment in video analytics was the cost of hardware/software, the cost of services, deployment difficulty, security infrastructure complexity and IT boardroom/operation ignorance of threats.
Wang says some inventive cybersecurity measures being implemented include having a predefined process in dealing with and responding to identified vulnerabilities and implementing effective vulnerability notifications and software patch delivery.
IHS says cybersecurity will become crucially important and will require significant investment from video implementers going forward.