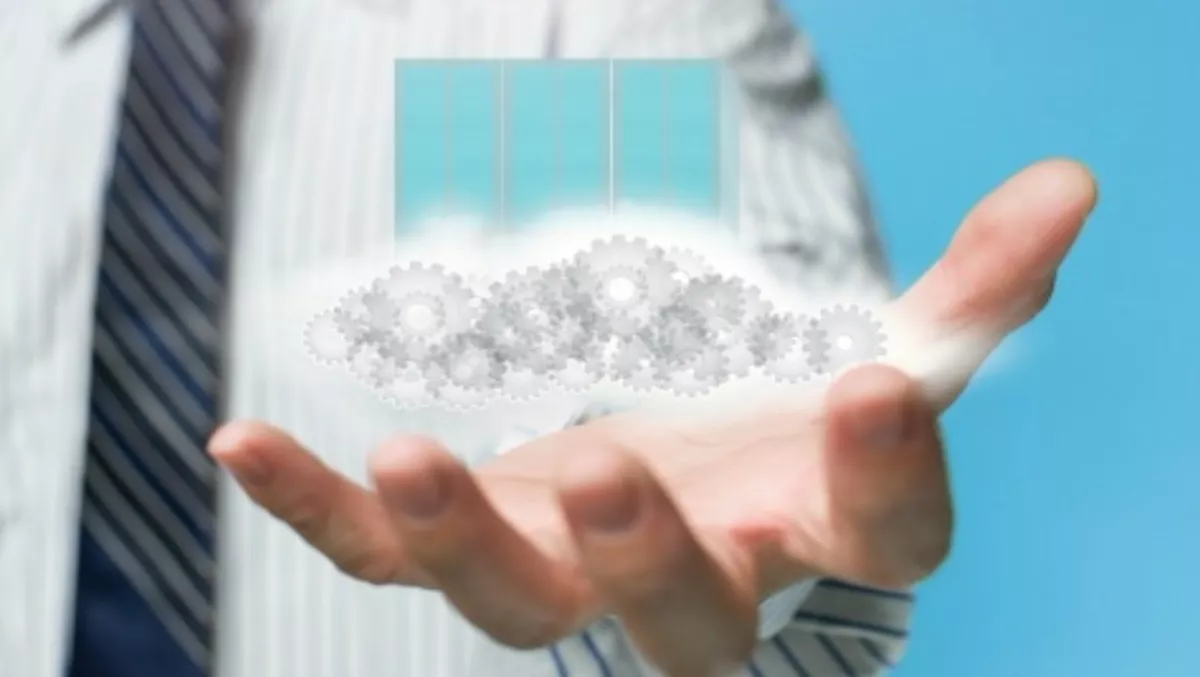 IDC: Cloud IT infrastructure booming market
FYI, this story is more than a year old
The good news for resellers dealing in servers, storage and Ethernet switches for cloud IT infrastructure continues, with IDC predicting 26.4% growth for that segment this year, with public cloud data center expansion propelling that growth.
Last week the analyst firm noted that 2015 first quarter spend for the segment grew 25.1% year on year – and it appears that growth is only increasing.
IDC's Worldwide Quarterly Cloud IT Infrastructure Tracker shows global cloud IT infrastructure spend will hit US$33.4 billion this year, accounting for a third of all IT infrastructure spending, up from 28.1% in 2014. In comparison, non-cloud IT infrastructure spend is expected to remain flat at US$67 billion, with predictions of a decline in non-cloud IT infrastructure spend by 2019.
Public cloud IT infrastructure is the big driver, up 32.2% in 2015 to US$21.7 billion. Private cloud IT infrastructure spend lags somewhat, but will still grow by 16.8% year on year to US$11.7 billion.
While local figures weren't disclosed, IDC says it expects spend on cloud IT infrastructure to grow across all regions and technologies, with public cloud IT infrastructure leading the way across all regions as public cloud service providers continue to invest in expansion of their data centers and service offerings.
Last week's figures showed server sales were a big driver in the growth.
Natalya Yezhkova, IDC research director storage systems, says end users are continuing to evaluate various approaches to adopting cloud-based IT, with some integrating public cloud services into their IT strategies, while others opt to build their own private clouds or use third-party private cloud offerings. Others, seeing benefits in both, implement hybrid cloud strategies, she notes.
"The breadth and width of cloud offerings only continue to grow, with an increasing universe of business- and consumer-oriented solutions begin born in the cloud and/or served better by the cloud," Yezhkova says.
"This growing demand from the end user side and expansion of cloud-based offerings from service providers will continue to fuel growth spending in the underlying IT infrastructure in the foreseeable future."
For the five-year forecast period, IDC expects that cloud IT infrastructure spending will grow at a compound annual growth rate of 15.6%, reaching US$54.6 billion by 2019 and accounting for 46.5% of total IT infrastructure spend.
Public cloud IT infrastructure spend is expected to grow at a slightly higher rate than private cloud IT infrastructure, at 16.5% versus 14% CAGR.
That growth will see cloud service providers spending US$35.3 billion in 2019 on IT infrastructure for delivering public cloud services. IDC says spending on private cloud IT infrastructure will reach US$19.2 billion by 2019.
Spending on non-cloud IT infrastructure will decline at -1.4% CAGR, IDC says.
Related stories
Top stories