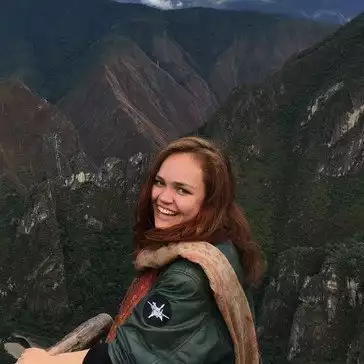 By Catherine Knowles, Journalist
i-PRO APAC has announced the expansion of its partnership with Dicker Data Access and Surveillance (DAS), signing a distribution agreement for its wide range of security cameras and AI solutions.
i-PRO has released a statement saying the team are 'excited' to introduce i-Pro's Edge AI Camera technology to the DAS organisation and portfolio.
Dicker Data Access and Surveillance (DAS) will add the full range of i-PRO camera and AI solutions (Active Guard) to its portfolio, significantly expanding the reach of i-PRO into the Australian market.
After revisiting the companys go to market strategy and witnessing a strong demand for its AI Edge technology, i-PRO have made the decision to open the companys distribution channel in Australia. This will open up new scope among existing DAS resellers, integrators and MSSPs, allowing them to access i-PROs cameras and solutions.
Marius Van Der Merwe, Director of i-PRO APAC Oceania, says, "We look forward to supporting DAS clients and providing them with a world class product and our advanced AI solutions. The partnership with DAS is pivotal and will further propel our expansion."
"This will give Systems Integrators across the region an opportunity to access i-PRO product through an additional distribution channel. Collaborating with DAS will allow us to combine our efforts and expertise. We are looking forward to a long fruitful relationship."
i-PRO has taken the initiative for producing AI-powered edge devices in the security space, and has significantly increased the number and diversity of this range since disengaging from parent company Panasonic, back in April 2022, according to the statement from the company.
With faster to-market times and a reliable, secure supply chain i-PRO states its cameras are finding their way into some of the most sophisticated smart deployments across the country at present.
Van Der Merwe continues, "There is a strong demand for AI devices at the edge, and we are witnessing an evolution of sorts in ANZ, as end-users begin to discover the powerful benefits of a smarter surveillance solution. As such, the time was right for us to expand the ways that dynamic integrators can access our range, and both i-PRO and DAS will be able to capitalise on this market potential."
Vlad Mitnovetski, Executive Director and Chief Operating Officer of Dicker Data ANZ comments, "We are pleased to welcome i-PRO to our business."
"The demand for intelligent surveillance solutions shows no signs of slowing in the Australian market, particularly as the capabilities of AI are becoming more widely appreciated and as the responsibilities of CISOs and alike are expanding to include physical security as well as cybersecurity."
"We're extremely well-positioned to help i-PRO capitalise on these market opportunities as Australia's largest distributor in both the access and surveillance market and the IT market. Our role is to ensure our network of thousands of partners have access to the best technologies and solutions available and were confident i-PRO will be a strong fit for our partner community."