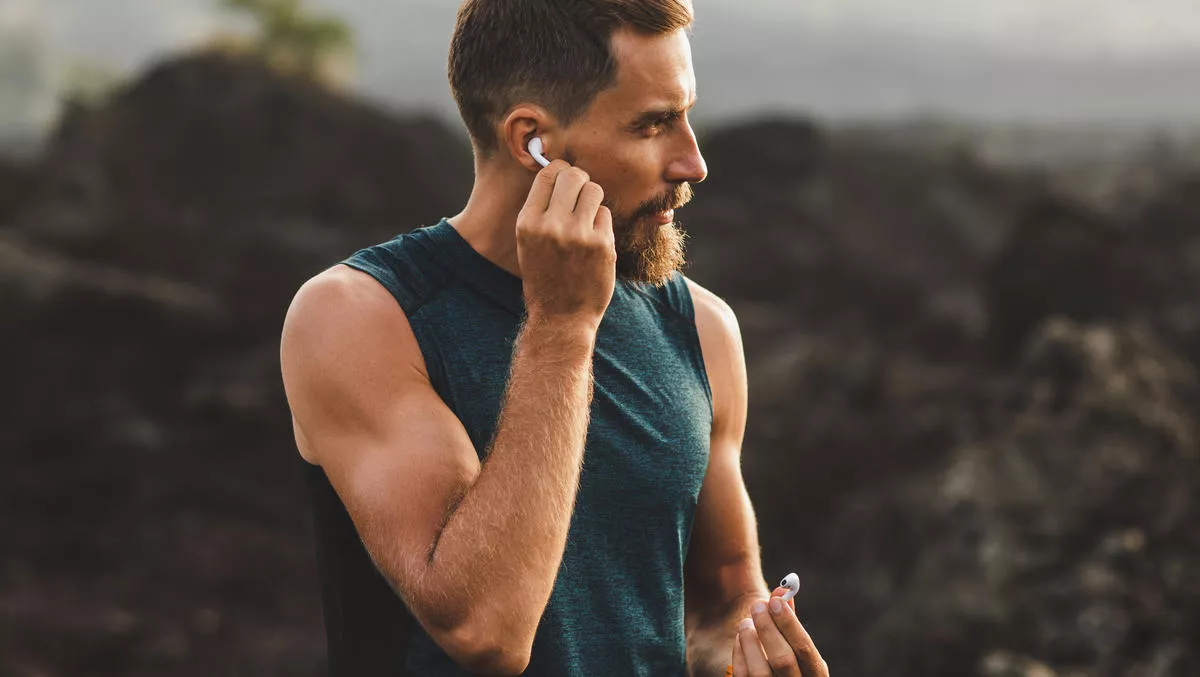 Huawei launches world's first True Wireless Stereo earphones in Australia
FYI, this story is more than a year old
Huawei has announced the Australian launch of its latest flagship True Wireless Stereo earphones, the HUAWEI FreeBuds Pro.
Presenting what the company calls the "world's first intelligent dynamic noise-cancelling earphones", the HUAWEI FreeBuds Pro further establish Huawei as a pioneer and innovator in the TWS earphones field.
The new earphones deliver smarter features, excellent sound quality and long-lasting comfort along with an innovative, unique form of active noise cancellation technology.
"Our new FreeBuds Pro have been designed to help us stay connected to a high-quality audio experience while on the go, making them the perfect pocket companions to support the typical busy and active Aussie lifestyle," says Larking Huang, managing director of Huawei Consumer Business in Australia.
"From smarter features such as Awareness Mode to keep use safe when crossing the street to intelligently sensing the surrounding environment to improve the noise cancelling experience, they demonstrate Huawei's commitment to deliver the very best in next-generation technologies that can enrich and enhance our everyday lives," he says.
As Huawei's newest and most advanced flagship audio product, the HUAWEI FreeBuds Pro deliver "outstanding audio quality and a unique listening experience, enhanced by new and intelligent features which are set to redefine the TWS headphone market", the company says.
The HUAWEI FreeBuds Pro are the world's first TWS earphones that feature intelligent dynamic noise cancellation. Improving on previous models, the noise cancellation is boosted up to 40dB[1] while the closed in-ear fit naturally lends itself to cutting out distractions.
Enhancing this further, the dual microphones positioned inside and outside the earbuds can quickly identify your surrounding noise environment and automatically switch between three noise cancellation modes Ultra Mode, Cozy Mode and General Mode to effectively cut out environmental noise.
"Whether the user is at home, working from the office or outside going for a walk, the HUAWEI FreeBuds Pro intelligently senses their environment and improves the noise cancelling experience," Huawei says.
With active noise cancellation enabled, the battery lasts up to 4.5 hours; without noise cancellation enabled, the battery lasts a whole 7 hours without needing to charge with the included charging case.
Huawei's audio engineers added a customised dynamic suspension between the speaker and dynamic driver. Emulating a technique used by leading Hi-Fi manufacturers, this stabilises the acoustic system of the entire earphone, reducing vibrations to deliver a crisp and clear sound. The FreeBuds Pros audio excellence is complemented by Dynamic EQ Adjustment, a new feature which uses data from the in-ear microphone to automatically optimise the sound for the users specific ear type.
In addition, HUAWEI FreeBuds Pro are the world's first smart dual-antenna Bluetooth earphones. Each earphone is equipped with two Bluetooth antennas that offer 360 omnidirectional Bluetooth signal coverage for a more stable connection.
Huawei says a whole host of other smart features further enhance the user experience. Awareness Mode and Voice Mode utilise the two microphones to help users hear the outside world when crossing the road or having a conversation. Dual Connection with Android, iOS and Windows smart systems means users can seamlessly switch between devices without being tied to one brand.
Featuring a unique in-ear design, the HUAWEI FreeBuds Pro come with three varying sizes of silicone earplugs combined with a fit detection feature available in the HUAWEI AI Life app allowing users to find the perfect fit. To achieve this, Huawei Audio Lab collected and analysed ear canal data from over 1,000 real users around the world.
"The new HUAWEI FreeBuds Pros distinctive square-shaped stem is sleek and stylish, while minimising external noise and housing vital technical components," says Huawei.
"The wind-proof design eliminates sound pickup holes to mitigate wind noise interference, meaning users can avoid being affected by outside noise, particularly when walking, running or cycling. Additionally, users can effortlessly enable active noise cancellation, adjust the volume, answer calls, press play and skip songs using intuitive gestures on the HUAWEI FreeBuds Pro earphone stems simply swipe or pinch a specific area to take control.
"The HUAWEI FreeBuds Pro can also accurately detect users operating habits to minimise false touches."
Related stories
Top stories