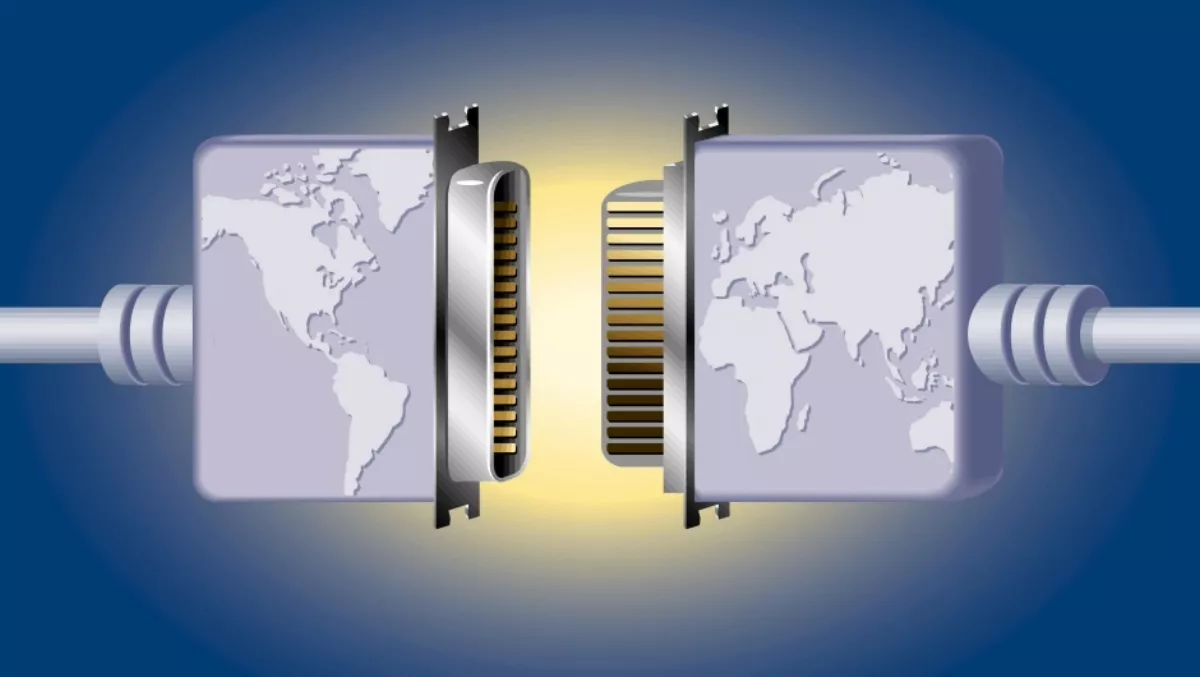 HPE & CSC to form spinoff merger worth $26 billion
By Sara Barker,
Wed 25 May 2016
FYI, this story is more than a year old
Hewlett Packard Enterprise (HPE) has announced a spinoff merger with CSC to form a pure play IT services provider. The merger aims to improve next-generation cloud services, business processes, big data and analytics and security, as well as industry-related experience in financial services, insurance and transportation. ​The merger is worth $26 billion to more than 5000 global clients and employees.
The transaction, set to be completed by March 31, 2017, will be tax-free to shareholders in both companies. HPE shareholders will retain their own shares and also own 50% of CSC. The transaction will also generate around $8.5 billion after-tax to HPE shareholders, including an equity stake of $4.5 billion, cash dividends of $1.5 billion and $2.5 billion of debt and liabilities.
First-cost synergies are expected to reach approximately $1 billion, increasing to $1.5 billion at the end of year one. The one-time cost of the merger will be recouped from the company's 2015 restructuring plan, HPE reports.
Mike Lawrie, CSC chairman, president and chief executive officer of CSC says "As a more powerful, versatile and independent global technology services business, this new company will be well positioned to help clients succeed on their digital transformation journeys.
Together, CSC and HPE's Enterprise Services will have the scale, foundation and next-generation technologies to innovate, compete and grow in a rapidly changing marketplace. We are excited by the great potential this merger brings to our people, clients, partners and investors, and by the opportunity to strengthen our relationship with Hewlett Packard Enterprise."
Mike Lawrie will take on the position of chairman, president and CEO of the new merger, coming from his current position as head of CSC. Meg Whitman will be joining the Board of Directors. Mike Nefkens will form part of the executive team, after being the current EVP and GM of HPE. Both HPE and CSC will have an even vote in board director nominations.
"As two standalone companies with global scale, strong balance sheets and focused innovation pipelines, both HPE and the new company that combines CSC and HPE's Enterprise Services segment will be well positioned as leaders in their respective markets.
For HPE, our balance sheet, capital allocation strategy, and cost structure will now be fully optimised for a faster growing, higher margin and more robust free cash flow business. And the new company will be in a stronger position to win than either organisation could have been on its own," Meg Whitman, president and chief executive officer of Hewlett Packard Enterprise says.
The merger also allows HPE to run its standalone business, which will continue to provide data centre services to customers who need traditional IT and cloud services. These services include servers, security, storage, convergence and its Helion Cloud platform.
Customer diversification has been an important priority in HPE's operational process: the company claims that in 2016 no client accounts for more than 10% of HPE's Enterprise Services, compared to its 2013 operations that relied on three customers for 65% of its business.
A focus on low-cost structures and workforce rebalancing has helped HPE's customer service satisfaction results and its revenue climb to $33 billion.