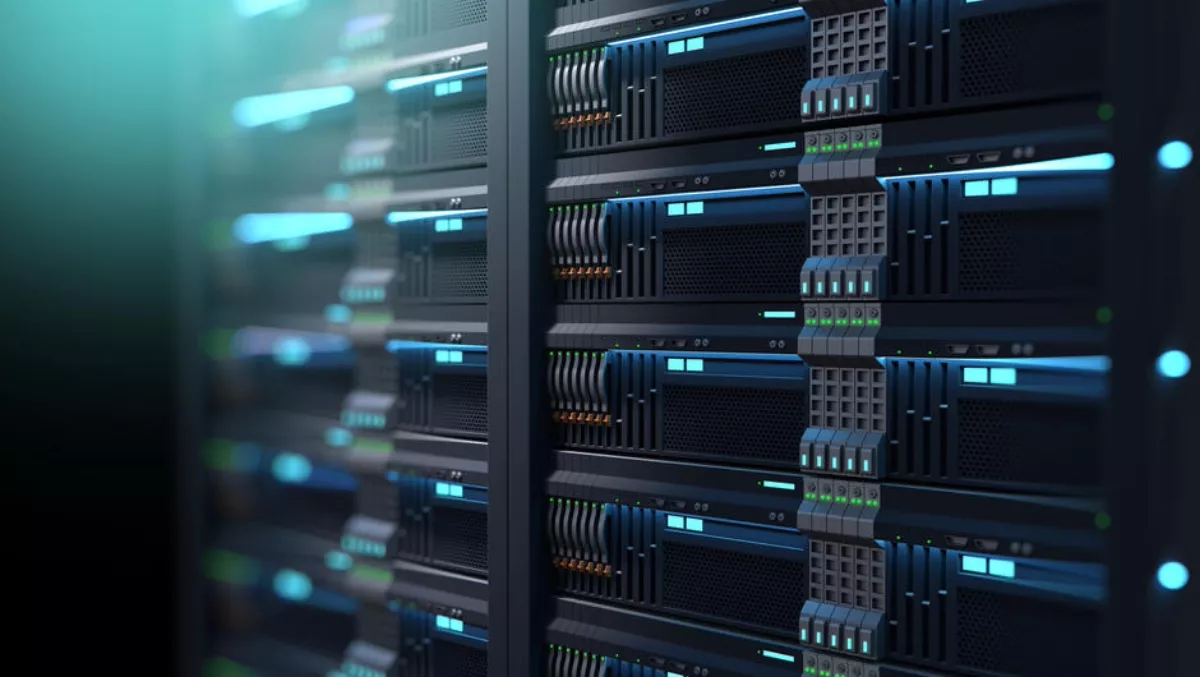 HPE cranks up storage solution capacity, performance, security
FYI, this story is more than a year old
Hewlett Packard Enterprise (HPE) has announced ProLiant, a new offering for Microsoft Azure Stack designed to take advantage of Intel's latest Purley-based Xeon processors.
HPE claims that the solution delivers higher storage capacity, increased cache capacity, better performance, and increased security.
Based on the HPE DL380 Gen 10 server, it enables customers to gain the benefits of a Microsoft Azure public cloud in an on-premises deployment.
"IT departments are under huge pressure from lines of business to utilise new technologies that drive innovation and growth - while simultaneously reducing costs," says HPE software-defined and hyperconverged solutions vice president and general manager McLeod Glass.
"Leveraging our long-standing partnership with Microsoft and joint R-D efforts, we are able to deliver a solution that fits the needs of our customers, enabling them to simplify IT implementation and reap the benefits associated with cloud operating models, delivered on-premises.
HPE says that this new solution offers a range of benefits for customers including providing higher storage capacity with support for up to 120TB of raw capacity per node.
They claim that this delivers a 50% overall increase in capacity, enables customers to run workloads at a faster rate and that the higher workload performance allows for a 66% boost in memory bandwidth and double the memory capacity.
It also says that due to major firmware being anchored directly into the silicon to ensure servers do not execute compromised firmware code, the offering boosts security.
With HPE GreenLake Flex Capacity, customers can take advantage of cloud-style economics to pay for on-premises infrastructure that is used today, along with a buffer to grow into and to be paid for when it is used.
"Microsoft is focused on solving the needs of our customers as they move to hybrid cloud with a consistent architectural approach. Microsoft Azure Stack is a key offering to support execution of that focus," says Microsoft Azure storage general manager Tad Brockway.
"We're building on our strong partnership with HPE to bring Azure Stack to market and are excited with the multiple advancements included in the new Gen10 version of HPE ProLiant for Microsoft Azure Stack.
Enterprises are demanding a complete hybrid cloud solution to meet their key use cases and HPE says that ProLiant is the most configurable solution available.
Joining the growing list of organisations already deploying the HPE solution around the world are PeeringOne, Revera Limited, TeleComputing, and Umbrellar.
"We chose the HPE ProLiant for Microsoft Azure Stack, in part because of HPE GreenLake Flex Capacity," says PeeringOne managing director Wong Chee Voon.
"Without committing valuable capital we're able to have an Azure Stack platform that flexes with our business needs, aligning our IT costs to the business. Other vendors that we considered were not able to provide a consumption-based model for the Azure Stack infrastructure.