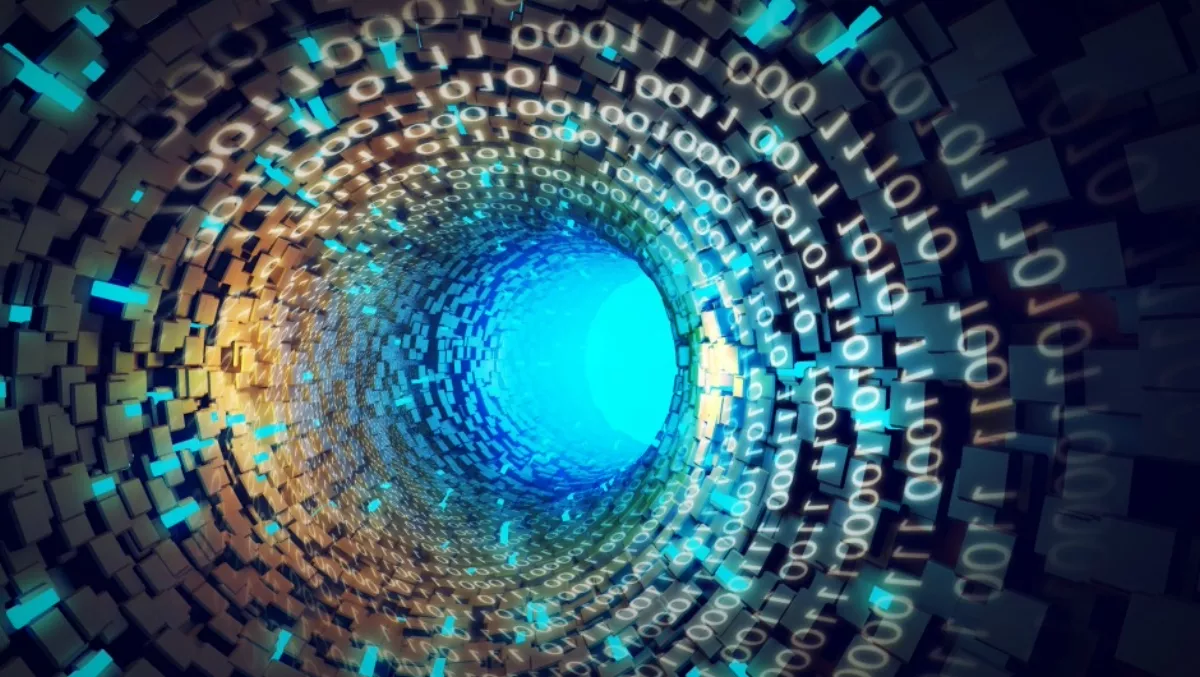 HPE aims storage portfolio directly at market disruption
Wed, 4th May 2016
FYI, this story is more than a year old
TBR perspective
The dawn of enterprise storage as the primary IT conduit for modern business imperatives is here, supported by the need to store, manage and conduct real-time analytics on exponentially expanding pools of data. In turn, the storage market sits in flux as demand shifts from complex, high-end storage arrays to convergence, software-defined functionality and agile "as a Service" IT delivery. Conversations with customers are shifting from array speeds and feeds to the real-world business outcomes enabled by next-generation architectures that span not only storage but also compute and networking. Hewlett Packard Enterprise (HPE) has the necessary pieces to capitalise on this disruption.
Customers face mounting challenges as they seek to connect legacy and next-generation data and technologies. HPE's storage technology road map centres on a common, unified data fabric to enable information mobility spanning traditional and modern applications as well as primary and secondary data stores. To achieve its vision, HPE is expanding its breadth of software-defined intelligence in areas such as automation and augmenting these capabilities with investment in areas such as nonvolatile memory for performance acceleration and hyperconverged platforms for storage simplicity and efficiency. HPE, by choosing selectively where to innovate — from hardware through services and support — and where to collaborate with strategic partners, is honing its differentiation while boosting the time- and cost-effectiveness of its solutions development. The value to HPE of achieving an edge in time to market and investment monetisation cannot be understated, as legacy profit pools continue to be disrupted and the vendor landscape will soon be upended by Dell's planned acquisition of EMC, slated for mid to late 2016.
HPE will further improve its ability to capture evolving storage market opportunities with a land-and-expand focus. Along with retaining its focus on increasing the attach rate between HPE's core server franchise and storage business, HPE is expanding outward from storage areas where it has significant traction. For example, it aims to bring its 3PAR business — established in midsize and large SAN environments — further into unified NAS environments and increase the attach rate of its backup and data recovery portfolio to its primary storage offerings. With the influence of storage increasing across IT and business, HPE's ability to execute on ongoing R-D initiatives such as for memristor technology and link the value of its storage portfolio to its strategic transformation areas (i.e., transform, protect, enable and empower) will dictate the company's success in storage.
Impact and opportunities
Synergy ties HPE's unified data services vision to broader IT and business optimisation
As more customers undertake large-scale transformational initiatives around disruptive trends such as cloud, analytics, mobility and security, there is rising demand for next-generation, software-defined infrastructure solutions. HPE's Synergy, the first instance of its Composable Infrastructure initiative, provides a modular approach to server, storage and networking infrastructure with Lego-like components that can be easily assembled or shifted based on customers' specific IT requirements.
TBR believes this composable approach will enable IT administrators to optimise performance based on the specific needs of the applications they are managing. HPE is an early entrant to this space, and the vendor is well-positioned to address this growing area of demand. Synergy is well-suited for specific use cases such as cloud-native applications or workloads, and HPE's extensive product portfolio enables the vendor to address use cases where traditional data center solutions better meet their IT requirements. For HPE's storage business, this represents strong opportunity, particularly as customers rethink their storage strategies and invest more heavily in future-forward architectures that adapt more effectively flex to their requirements, particularly in perpetually changing DevOps (development and operations) environments.
HPE evolves 3PAR to capitalise on the quickening industry migration to all-flash technologies
Complementing its investment in software-defined storage, HPE is investing heavily to capitalise on the steady saturation of flash technologies in customers' primary storage environments. HPE has a critical opportunity to gain share as customers migrate away from traditional spinning disk solutions for a rising majority of their workloads, but it faces a highly competitive market of mainstream and niche vendors. As Dell and EMC plan their expected merger and resulting portfolio rationalisation and NetApp navigates its integration of SolidFire, TBR believes 2016 is a critical year for HPE to target competitive displacements.
Led by its 3PAR portfolio, HPE has a three-pronged focus on affordability, enterprise-class data services and performance that resonates with customers' purchase criteria as they evaluate the ever-expanding range of allflash and hybrid spinning disk and flash solutions in the marketplace. 3PAR has a rich history in data reduction, including thin provisioning, zero detection, deduplication, thin clones and space-efficient, nonduplicative snapshots. Compression is next for 3PAR flash, and HPE marries these data-reduction technologies with solid-state disk (SSD) technologies to continue to improve affordability of all-flash. This approach is particularly pertinent as customers look beyond the purchase price of flash solutions and evaluate the total cost of ownership of new flash solutions they will rely on for business-critical processes. HPE supports this approach with investment in efficient interconnects and messaging that highlights increased business productivity, agility and decision making. For HPE, honing in on areas such as performance acceleration initiatives from telco service providers and the build-out of real-time analytics architectures will further round out this value proposition to support the company's ability to drive competitive displacements.
Hyperconvergence helps HPE address entry-level demand for simplicity and agility
While HPE's 3PAR portfolio investments primarily target midsize and large enterprise customers, the vendor is also working to solidify its presence in smaller storage environments, including remote offices, branch offices and other spaces that need cloud-like agility with their on-premises infrastructure. As customers with these types of environments struggle with rising business demands and complexity of IT infrastructure, hyperconvergence, public cloud tie-ins and flash-enabled acceleration are central aspects of HPE's evolving entry-level storage strategy. Through its MSA portfolio, HPE has established traction and a reputation for performance with smaller-scale customers. HPE is building on this traction by integrating SSD technologies into its entry-level portfolio and expanding the penetration of its StoreVirtual software-defined capabilities through integration into hyperconverged appliances, including the HC250 and HC380. Evolving its selling model to address business problems will be especially critical for HPE as resource-strapped SMBs and larger organisations with remote branches seek to shift IT from a cost centre to an enabler of accelerated revenue and profitability growth.
Conclusion
HPE has key technology and go-to-market strategies to capitalise on heavy disruption in the storage market. This opportunity is particularly ripe for HPE during 2016, as key peers undergo significant business model shifts, flash storage expands in primary storage environments and the initial Synergy product is rolled out into the marketplace. Complementing these initiatives with investments in areas such as OpenStack and DevOps to support customers' evolving application and platform requirements will help HPE maximise revenue growth opportunities as customers purchase with a focus on accommodating next-generation application and business requirements.
Article by Christian Perry, Technology Business Research (TBR) data center principal analyst and Krista Macomber, TBR data center senior analyst