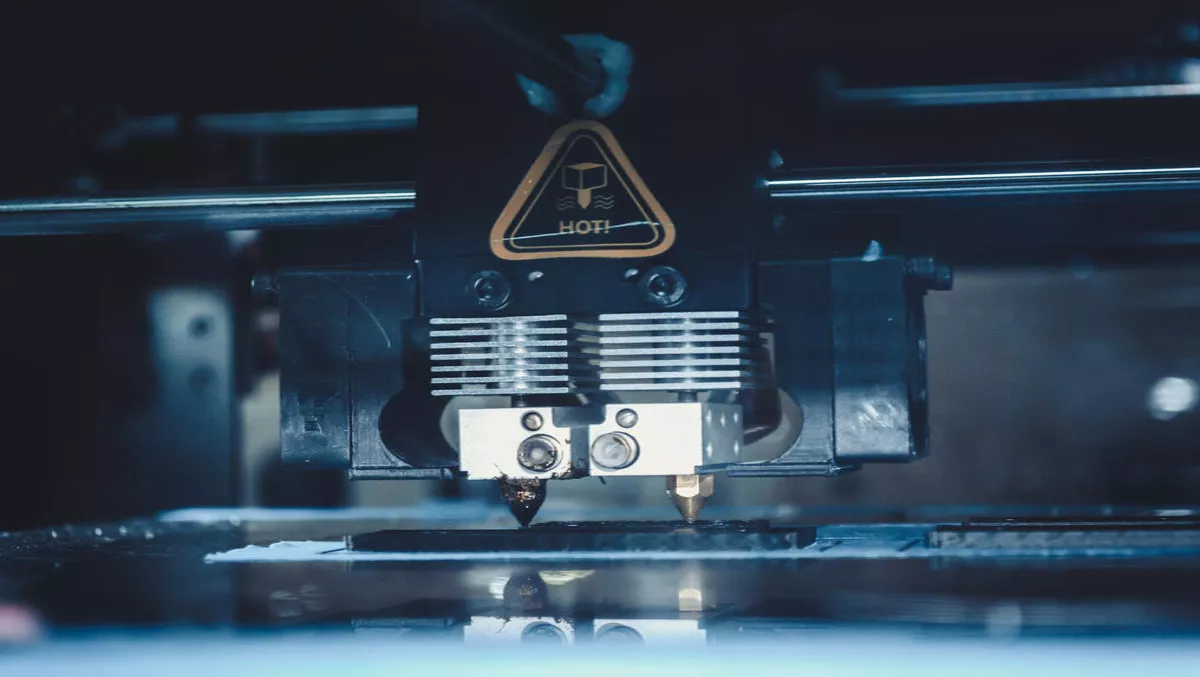 HP snaps up first Aussie customer for new commercial 3D printer
FYI, this story is more than a year old
HP has secured its first Australian customer for its Multi Jet Fusion 3D printing solution.
Brisbane-based iOrthotics purchased HP's Jet Fusion 3D 4200 printing solution, in an effort to become one of the first orthotics manufacturers in the world to have completely transitioned from polypropylene milling to 3D additive manufacturing.
HP says the solution will provide iOrthotics with a faster, more sustainable method of producing custom-made orthotic devices that are significantly stronger.
Dean Hartley, iOrthotics founding director and general manager says, "Patients depend upon their orthotics for comfort and wellbeing, so it is only natural that they expect these devices to be strong, sturdy and dependable.
"The extensive research and testing we conducted with the University of Queensland provided the empirical evidence that devices manufactured by HP's Multi Jet Fusion 3D printing technology are 40-60% stronger than those produced using traditional polypropylene milling.
For HP, 3D printing technology provides a monumental degree of opportunity for their partner community and the manufacturing industry.
The company says it has an ambition to disrupt the $12 trillion global manufacturing industry, with an aim to make 3D printing part of what Klaus Schwab (World Economic Forum founder) calls the fourth industrial revolution: where digitisation drives nearly everything in the world.
HP says it is working closely with it's partner to accelerate end-to-end digital reinvention of the manufacturing industry, transforming every step of the value chain including design, workflow, materials, fabrication, post-processing, supply-chain and recyclability.
Rob Mesaros, HP South Pacific managing director says the world is going through a major economic and industrial transformation that impacts everything.
"All industries will go through change in the fourth industrial revolution, but perhaps none as much as the manufacturing sector," he says.
"Australian manufacturers like iOrthotics are truly leading the way- transforming their business and positioning themselves for growth by taking full advantage of this technological shift.
During HPs main keynote at the Canalys Channels Forum in Perth, Richard Bailey, HP APJ president further emphasised the importance of 3D printing for their channel partners.
"Imagine if 3D printing becomes mainstream for manufacturing. It would foster a world in which goods no longer only move by air, sea, rail and road, they move as a digital file," he said.
That would be an enormous opportunity for everyone in (the channel community).
At an exclusive press session at the Canalys APAC event, Bailey also said there was already notable existing interest in 3D printing amongst the HP partner community.
"We do have one example in the region where a standard printer reseller saw an opportunity and actually set themselves up as a bureau to do 3D printing for others as a service, that's one way that partners could start to explore (3D printing)," he said.
"While it would not be true to say that the majority of partners are thinking about being a reseller of 3D printers, as they start to be more engaged in the digital transformation journey of their customers in all of its forms, it realistically may happen.