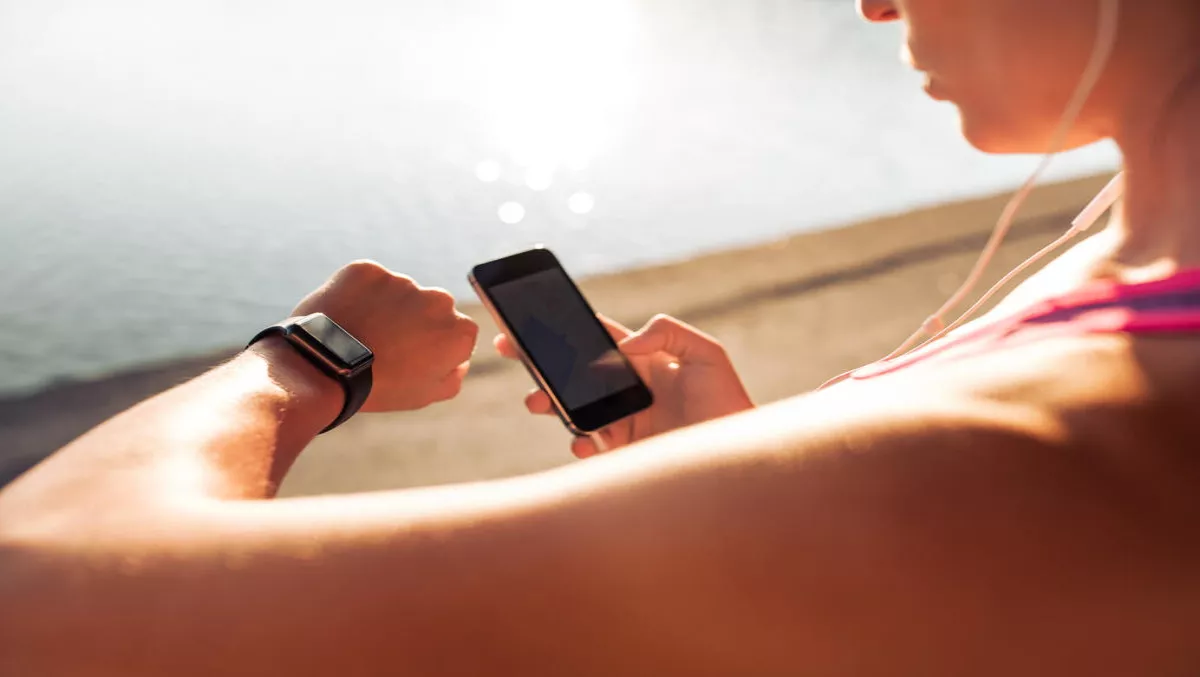 How wearable technology is expanding beyond fitness
FYI, this story is more than a year old
Many products from maturing, growing, and niche wearable segments made their debut at the annual Consumer Electronics Show in Las Vegas last week.
With the primary use case of wearable technology expanding beyond fitness, an eclectic variety of users are being targeted with the most recent wave of wearable launches, including fashion followers, parents, health patients, gamers, and more.
Vendors are making strides in wearables outside of fitness trackers and smart watches, choosing to invest in wearable jewelry, smart clothing, med tech, and consumer health devices.
Wrist-worn wearables
New Balance and Casio released smart watches powered by Android Wear 2.0, while Suunto and Garmin released generational iterations of their products.
The Fossil Group had the largest presence among wearables, with more than 300 different offerings across its brands: Fossil, Chaps, Diesel, Michael Kors, Misfit, kate spade new york, and Skagen.
Among the multitude of fitness bands and smart watches, unique additions to the wrist-worn wearable segment included Proof, a blood alcohol content tracker, and Actofit, a wearable that detects different workouts and muscles used.
Smart watch manufacturers seem to be trending away from developing innovative features and instead sticking close to consumer-approved features that enhance product functionality (e.g. the Casio WSD-F20 watch adding GPS capabilities that were lacking in previous generations).
Smart clothing and accessories
Under Armour unveiled its next generation of shoe that tracks and analyzes running metrics and recommends workout intensity based on body readiness, as well as its TB12 smart sleepwear in partnership with quarterback Tom Brady.
Polar, originally a smart watch manufacturer, unveiled its Team Pro Sport shirt for elite athletes, which captures heart rate and motion tracking data – cementing the trend of wearable manufacturers expanding their product portfolios.
Xenoma, a new market entrant, has created an e-skin shirt containing 14 strain sensors that can track motion, breathing, pressure, and body temperature, with a primary use case in VR.
Smart clothing and jewelry is one of the wearable segments that will see the most growth, due initially to fitness/wellness and fashion offerings from established sportswear and designer companies with a large marketing spend and then spurred by multipurpose technological convenience in the form of near-field communication payments, GPS tracking, notifications, and more.
Healthcare
Willow's hands-free breast pump allows mothers to be both discreet in breast-milk collection and able to multitask, and Bloomlife's third trimester pregnancy contraction and fluctuation tracking device allows pregnant women to identify when there are irregularities that signify a baby's arrival.
Siren Care unveiled smart socks containing sensors that analyze changes in body temperature to keep diabetic patients aware of any health issues that may require medical assistance.
Neofect Rehabilitation Solutions debuted the Rapael smart glove, which helps stroke patients rehabilitate more successfully through games and data analytics.
In the past few years, there has been a surge of wearables focused on soon-to-be and new parents – indicating another target segment for wearable penetration in the near future.
With the influx of wearable med tech, consumers may be more willing to invest in certain products given two crucial things: first, that there is credence behind product functionality (ideally through a government agency such as the FDA), and second, that there is a complementary decline in healthcare costs (e.g. fewer necessary doctor or physical therapist visits).