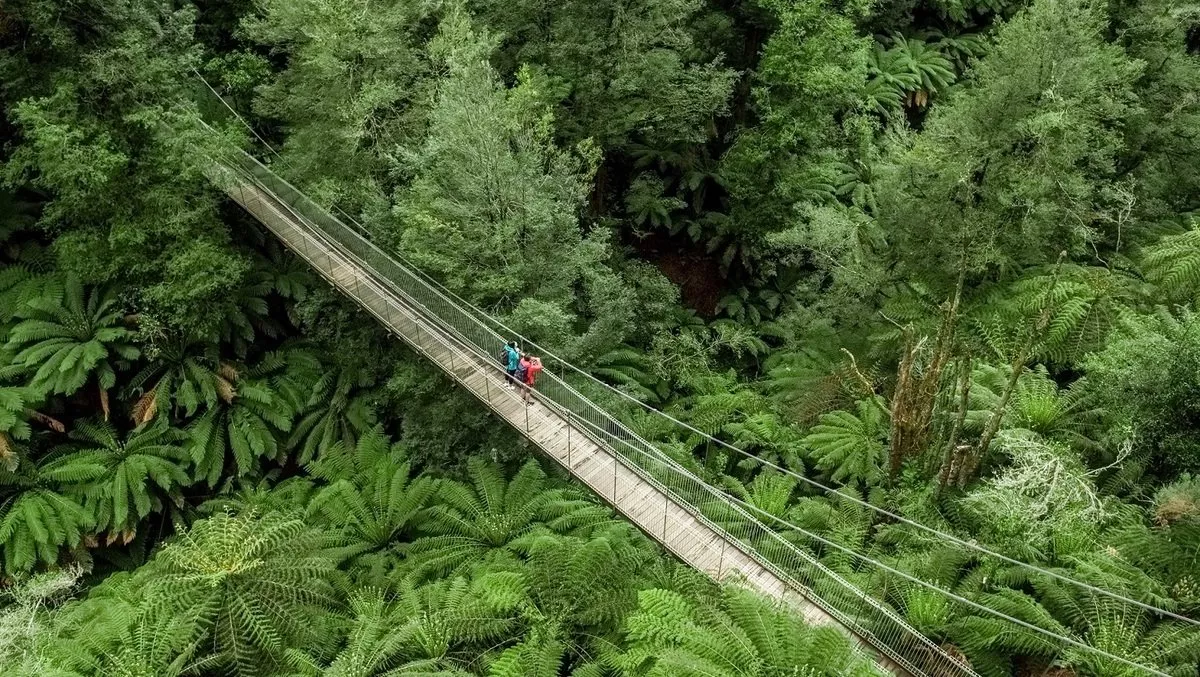 How process automation improves efficiency for Parks Victoria
FYI, this story is more than a year old
The Parks Victoria operations team has worked with Microsoft representatives to launch ParkConnect, an interactive online management system offering holistic views of each park and the activity within it, giving staff a comprehensive central hub to track and store data.
"Managing parks and waterways is a mammoth effort and with nature-based tourism on the rise, it was growing increasingly challenging to manage our vast array of stakeholders effectively," says Parks Victoria chief operating officer Simon Talbot.
"Important data wasn't being distilled down into a central hub so effective coordination and planning was suffering as a result.
Processes were mostly managed on paper or via Excel spreadsheets with critical data housed on an ageing Access database.
Bespoke systems like Tenancy and TOMS were used for commercial leases and tour operator licensing and Oracle for financial transactions.
None of these platforms communicated with each other and Parks Victoria was not harnessing cloud technologies.
Without a central database, tasks like registering as a volunteer or schools and education tour operators entering information about upcoming visits took too long. It was creating barriers for people who wanted to work with us.
Some park rangers were spending around two days a week trying to coordinate and communicate with all the commercial operators, volunteers and researchers frequenting their park.
Microsoft brought extensive technical expertise to the project, working closely with Parks Victoria to develop a cloud-based tool providing a secure, publicly accessible portal for external stakeholders like volunteers, tenants, researchers and licenced tour operators as well as an internal system for Parks Victoria staff.
Microsoft Dynamics 365 was built into the platform as the core customer relationship management (CRM) technology, managing the large volumes of data employees fed into the system.
"The platform is used to manage everything from volunteer events and permits to research permits and leases, giving users rich insights so we can make informed business decisions," Talbot says.
"ParkConnect ensures our managers have clear transparency into what's happening across the parks, giving them a dashboard that shows what's pertinent in their area at any given moment, highlighting any safety risk and advising how best to manage it.
Parks Victoria has dramatically cut the time required for previously tedious tasks.
Various automations have been introduced, such as reminders, routing of tasks to the correct staff, and preparation of billing information for onward transfer to the accounting system.
This ensures completeness of tasks in a timely and consistent manner, and removes the need for manual processes, reduces the opportunity for errors between systems, and saves time on data preparation and entry.
Beyond internal efficiencies, this technology also plays a major role in conserving the diverse parkland ecosystem.
"Our rangers collect an immense amount of meaningful data all the time. Now we can actually triage it in a constructive way to strengthen our conservation action programmes," Talbot says.
"The possibilities of the platform are endless. We can plug into species movement and look at the scientific permits that relate to them.
Prior to ParkConnect, it was estimated that there were 250 scientific research permit applications annually and 300 active scientific research permits with 1000 researchers.
Those numbers have now tripled and today on any given day Parks Victoria actively manages approximately 800 scientific research permits.
"We're still in the early stages but our rangers are able to sit down every Monday morning, open their dashboard and see exactly what's happening in the park that week. ParkConnect is an invaluable tool and will have a profound impact on conservation management and outcomes as it provides our people with aggregated data so they can make better decisions," says Talbot.
"It has already saved rangers, volunteers and management an incredible amount of time, freeing them up to focus on the parks so our visitors have the best experience while soaking in the beauty of nature.
Parks Victoria is responsible for a large and diverse collection of more than 3,000 land and marine parks across the state and in Melbourne.
It encompasses everything from marine coastal reef systems and eucalypt forests to alpine and desert landscapes and urban inner-city parklands.
Managing 18% of Victoria's land and 70% of its coastline, Parks Victoria requires a lot of people power to ensure these parks are at their best.
It attracts more than 100 million visits every year. Frontline management falls on to the shoulders of the state's 400 park rangers, supported by roughly 20,000 volunteers who dedicate their time, in-kind, to conservation and customer service.